Lake TV made Bridge & Dam the top story in its March 27th weekly news report. You can view it on their website or on YouTube.
You can view Nigher Alfaro's complete interview by clicking on the image below. (It brings back memories of that recent viral video of the two little kids barging into their dad's home office while he was being interviewed on a live BBC News broadcast, although this time the kids are bigger and even rowdier.)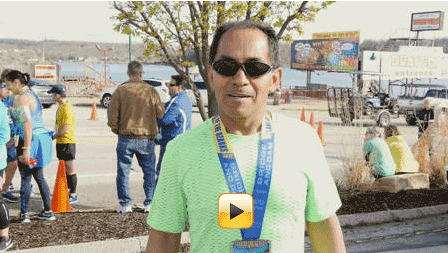 * * * * *
BUBBLE & GLOW LEAP 5K & 1-MILE FUN RUN/WALK (posted March 28th)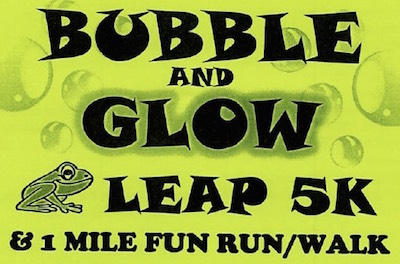 Eldon Middle School's Project L.E.A.P. Afterschool Program will be holding their third second annual Bubble & Glow L.E.A.P. 5K & 1-Mile Fun Run/Walk on the evening of Friday, April 28th. The run/walk begins at 7:30 p.m. at the Mustang Memorial Park (1400 N. Grand, Eldon), with registration and a pre-race party from 5:30 to 7:00 p.m.
For some participants, you'll save on entry fees by registering on or before April 7th. For complete details and a registration form, click here.
* * * * *
KENDRA'S BUCKET LIST FUN RUN (posted March 28th )

The second annual Kendra's Bucket List Fun Run benefiting Citizens Against Domestic Violence (CADV) will be held on Saturday, May 20th. The event is organized by the family of Kendra Grant, a Camdenton resident who was killed in an automobile accident in December 2015 at the age of 28. The 5K run will be held at Bob Shore Stadium in Camdenton at 9:00 a.m. Race-day registration will open at 8:00 a.m.
Registration information can be found here.
* * * * *
QUEENS MARATHON (posted March 26th)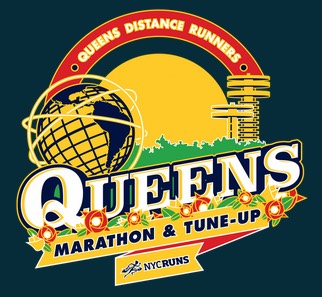 Chalk up state number 48 for Todd Raney in his 50-state quest. On Sunday, Todd finished the Queens Marathon in New York City in 3:52:48, placing 10th (of 37) in the men's 40-49 age group. Todd plans to complete his 50-state quest with the Vernonia Marathon in Oregon on April 9th and the Honolulu Marathon on December 10th.
New York also marks the 33rd state in which Todd has finished a marathon in under four hours.
Complete results can be found here.
* * * * *
BRIDGE AND DAM HALF MARATHON, 10K & 5K (updated March 27th)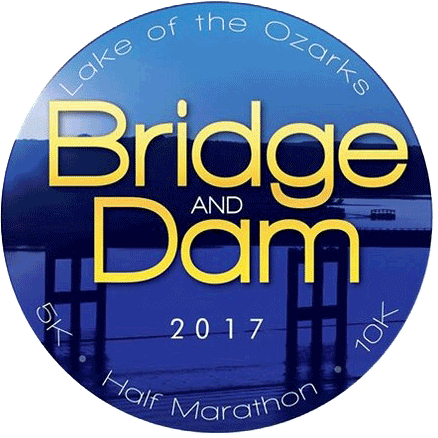 Please bear with me as I go through the 1,520 photos taken on Saturday. It's a very tedious process to select the best photos and then carefully edit each of them to present the finest possible image. I fully expect this to take days to complete.
The third annual Bridge & Dam Half Marathon & 10K (Facebook page), which this year added a 5K and two extra-distance challenges, was by far the biggest running race ever held at the Lake of the Ozarks. Nearly 500 runners were registered for the race, although some presumably decided to stay home following days of bad-weather forecasts for race morning. The 416 runners who showed up were greeted with beautifully sunny skies and ideal running temperatures, although the last of the finishers did get wet as showers moved in late in the morning. Call it luck or divine intervention, but the Lake of the Ozarks chapter of the Fellowship of Christian Athletes, which holds the race to benefit its faith-based athletic programs for students and their coaches, was a grateful recipient.
All-In Challenge
The biggest story of the day is one you probably weren't even aware of. The All-In Challenge, which consisted of a half marathon, a 10K, and a 5K--completed in that order--was won by 40 year-old Jill Wagner of Sullivan, Missouri in a remarkable 2:56:18. In terms of distance, the All-In is about a 5K shy of a full marathon. Jill ran her final 5K in 24:31, and if you tack on one more 5K at that pace, she would have run a 3:20:00 marathon. That's very impressive.
Jill won over six other competitors, including the Lake area's Curtis Wehmeyer. Curtis finished third, in an outstanding 3:20:32. Seventh place was claimed by 65 year-old Mike Lewer of Leawood, Kansas who crossed the finish line (in the rain) in 3:40:17. Mike was the day's final finisher.
Double-Down Challenge
The Double-Down Challenge consisted of a half marathon and 10K, and was handily won by the phenomenal 57 year-old Gerald Holtmeyer of Bonnots Mill, Missouri in 2:11:09. Gerald was the overall winner of the inaugural Bridge & Dam Half in 2015, and finished second to our equally phenomenal local runner Heather Oddo last year. (Heather didn't race this year.) Gerald's Double-Down included a 1:28:57 half and a 42:12 10K.
Yet another phenomenal local runner, Jim McDermott, placed 7th (of 11 overall) in the Double-Down, finishing in 2:53:29. (In four weeks, Jim heads to Houston for the Ironman Texas Triathlon.) Also up for the challenge was Willard Haley, who finished in 3:27:15 and took 10th place.
First among the five women who took on the Double-Down was Kim Ream of Sedalia. She finished in 2:46:14.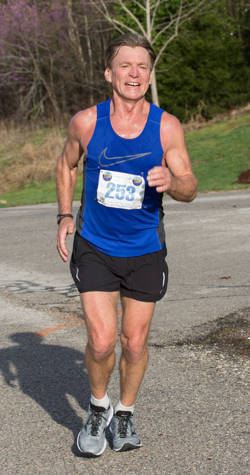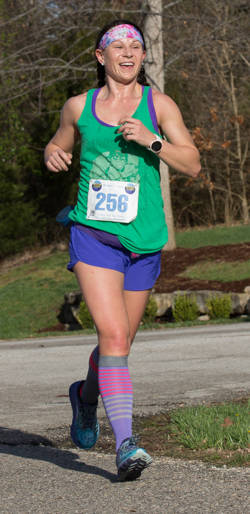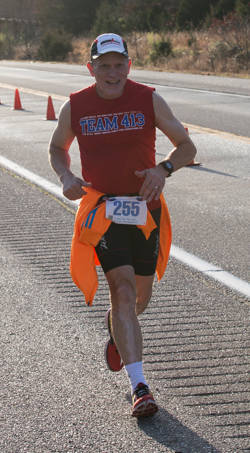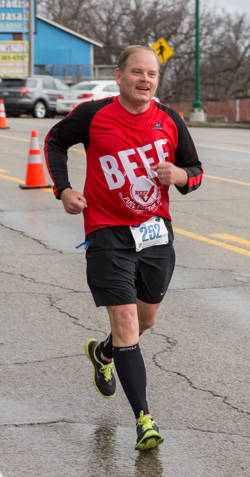 Top row: Double-Down winners Gerald Holtmeyer and Kim Ream.
Bottom row: Jim McDermott and Willard Haley
Half Marathon
Nigher Alfaro ran within one minute of his personal half marathon best and won the half marathon over 154 other competitors. Nigher finished in 1:32:42, just 12 seconds ahead of the second-place finisher.
On the women's side, Kimberly Rizzo from Lake St. Louis won in 1:42:54.
Two local runners, Josiah Peterson (1:38:33) and Todd Pasley (1:43:08), took home age-group victories. Todd was the overall 10K winner in 2015, and placed fifth in the 40-49 age group at last year's half marathon. Aging up to the 50-59 group this year proved helpful to him.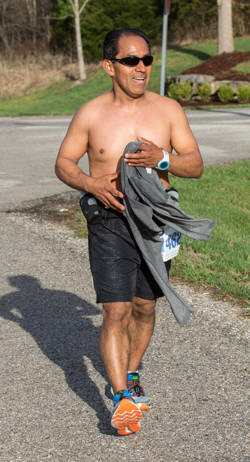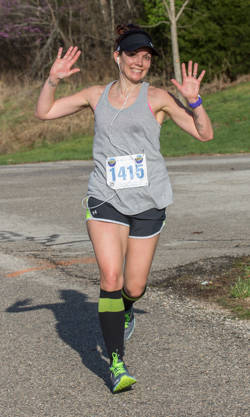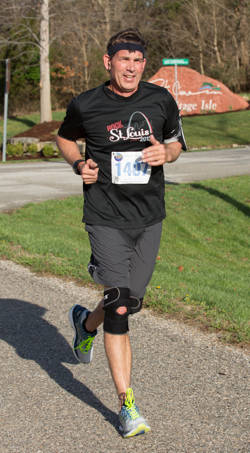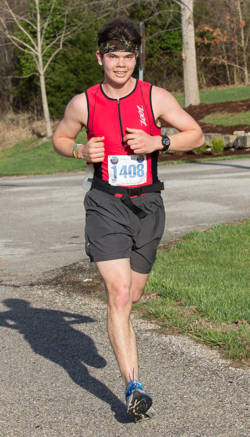 Top row: Men's half marathon winner Nigher Alfaro
(during his second wardrobe change during the race)
and women's winner Kimberly Rizzo.
Bottom row: Local age-group winners Todd Pasley and Josiah Peterson.
10K
The 10K races both featured record-breaking performances.
School of the Osage sophomore cross country runner Micah Hill smashed the women's10K course record by a whopping seven minutes while winning the women's race in 43:41. Her nearest rival, local runner Jodi Wolfe, was also running at record pace, but finished over four minutes behind Micah, in 47:54.
In the men's race, Charlie Gomez, a 38 year-old runner from Kansas City, knocked ten minutes off the 10K course record, finishing in 38:55. He, too, was four minutes ahead of his nearest rival.
Three Lake-area runners--April Leonard (49:37), Angie Quist (50:12) and Ed Doney (59:10)--won their respective 10K age groups.
5K
Another School of the Osage cross country runner, 15 year-old Cooper Vickers, won the first-ever Bridge & Dam 5K with a time of 18:23.
The women's reigning champ is now Cierra Hiland, who won in 22:52. Cierra is from Augusta, Illinois.
Two other Lake-area runners won their age groups. Maria Alfaro, 12 year-old daughter of half marathon winner Nigher Alfaro, won the women's 12-13 age group in 26:48. Crystal Vickers, mother of 5K winner Cooper Vickers, won the 40-49 age group (over 15 others) in 28:15.
The complete race results can be found here.
Listed below are the results for Lake-area runners, followed by a look at some race statistics. If I've missed anyone, feel free to e-mail me or post their names in the chat box at right, and I'll gladly add them to the list. The same goes for any corrections.
BRIDGE & DAM HALF MARATHON & 10K/5K
LAKE OZARK, MISSOURI
MARCH 25, 2017
RESULTS FOR LAKE-AREA RUNNERS


ALL-IN CHALLENGE: (half marathon + 10K + 5K)
Curtis Wehmeyer

3:20:32

Overall

3 of 7

DOUBLE-DOWN CHALLENGE: (half marathon + 10K)
Jim McDermott

2:53:29

Overall

7 of 11

Willard Haley

3:27:15

Overall

10 of 11

HALF MARATHON:
Nigher Alfaro

1:32:42

M40-49

1 of 20

Overall race winner
Chris Boyle

1:34:01

M30-39

2 of 23

Josiah Peterson

1:38:33

M14-19

1 of 2

Gary Braman

1:40:29

M40-49

5 of 20

First half marathon
Aaron Koeppen

1:42:05

M40-49

6 of 20

Rob Kucsik

1:42:21

M40-49

7 of 20

New personal record
Todd Pasley

1:43:08

M50-59

1 of 17

John Shelby

1:43:14

M50-59

2 of 17

Jason Kolb

1:50:39

M30-39

7 of 23

Doug Kueker

1:50:53

M30-39

8 of 23

Pete Leyva

1:51:12

M50-59

3 of 17

Anita Leyva

1:55:13

F40-49

3 of 18

Tania Maschhoff

1:58:51

F30-39

5 of 25

Denise Baker

1:59:03

F40-49

5 of 18

Mike Toth

1:59:06

M50-59

6 of 17

Angela Martin

2:00:34

F40-49

6 of 18

Elaine Mallahan

2:02:07

F40-49

7 of 18

Alisha Eldridge

2:08:39

F30-39

11 of 23

Tobby Eldridge

2:08:39

M30-39

12 of 23

Heather Skouby

2:11:04

F40-49

9 of 18

Joe Register

2:12:54

M30-39

16 of 23

First half marathon
Matt Buscher

2:13:19

M20-29

9 of 12

Paula O'Connor

2:14:59

F50-59

2 of 10

Corey tenBensel

2:38:27

M40-49

20 of 20

Roxanne tenBensel

2:40:36

F50-59

8 of 10

Margie Gunter

3:39:42

F40-49

18 of 18

10K:
Micah Hill

43:41

F14-19

1 of 1

Overall female winner; new women's course record
Jodi Wolfe

47:54

F20-29

1 of 7

Dan Robertson

48:14

M50-59

3 of 11

First 10K
April Leonard

49:37

F40-49

1 of 24

New personal record
Angie Quist

50:12

F50-59

1 of 21

Dave Barry

52:33

M50-59

5 of 11

Sue Barry

52:34

F50-59

2 of 21

Shellie Alfaro

54:11

F30-39

3 of 30

Brandi Kincaid

55:30

F30-39

5 of 30

Eric Faes

57:05

M30-39

6 of 8

Natalie Pasley

57:43

F50-59

6 of 21

Ed Doney

59:10

M60-69

1 of 4

Paulette Spriggs

59:24

F30-39

10 of 30

Jill Wedig

59:25

F30-39

11 of 30

Cindy Wismer

1:00:00

F50-59

9 of 21

Tiffany Ash

1:01:02

F40-49

9 of 24

Danny Stoelting

1:03:09

M60-69

2 of 4

Nathan Evans

1:03:13

M50-59

10 of 11

Tom Wismer

1:03:19

M60-69

3 of 4

Becky Boswell

1:06:54

F30-39

17 of 30

Jayna Gray

1:06:54

F30-39

18 of 30

Jewels Bartley

1:08:43

F40-49

15 of 24

Megan Hendrickson

1:12:11

F30-39

19 of 30

Jodi Sansone

1:13:22

F50-59

14 of 21

Amanda DeGraffenreid

1:15:58

F30-39

22 of 30

Patti Reed

1:15:57

F40-49

18 of 24

Cindy Martin

1:18:21

F50-59

16 of21

Linda West

1:20:50

F60-69

3 of 6

First 10K
Jen Wiethop

1:29:05

F30-39

28 of 30

5K:
Cooper Vickers

18:23

M14-19

1 of 7

Overall race winner
Maria Alfaro

26:48

F12-13

1 of 2

Crystal Vickers

28:15

F40-49

1 of 16

Brayden Vickers

29:54

M14-19

3 of 7

Denise Barnes

36:56

F40-49

5 of 16

Halle Coulter

39:51

F14-19

5 of 5
Miscellaneous race statistics:
There were 416 finishers among the five race distances offered, broken down as follows:
All-In Challenge 7
Double-Down 11
Half Marathon 155
10K 119
5K 124
Total 416
Participation in the three longest distances totaled 173--one more than last year's total of 172 half marathon finishers.
There were 119 finishers of this year's 10K, versus 90 last year, so the addition of the 5K to this year's race obviously didn't cannibalize participation in the 10K.
The threat of rain probably hurt participation in the 5K, as 5K participants tend to sign up late.
The most competitive age group was the 30-39 women in the 10K, with 30 participants. For the men, it was the 30-39 age group in the half marathon, with 23 participants.
Women outnumbered men by a substantial majority in the 10K and 5K, and consequently for the event overall--257 to 159.
More runners were in the 30-39 age range than any other.
In nearly every race, there were more participants over 50 years of age than under 30.
Because the participants' cities aren't listed in the results, it's not possible to say exactly how many runners came from outside the Lake area for this year's event. However, it appears that there were many more this year than last. This year's race had 154 more finishers than last year, yet the number of Lake-area runners that we can identify stayed roughly the same. If most of the increase is indeed attributable to out-of-town runners, that's great news, because it means that this race is getting noticed outside the Lake area. It also bodes well for future growth of the race, as the pool of potential participants outside the Lake area is exponentially larger than our local running community.
NUMBER OF FiNISHERS BY RACE, AGE GROUP AND GENDER

Age Group

12-13

1

2

1

2

3

14-19

2

2

1

7

5

9

8

17

20-29

1

12

18

2

7

4

12

19

37

56

30-39

2

1

4

23

25

8

30

11

24

45

83

128

40-49

2

2

1

1

20

18

4

24

7

16

34

61

95

50-59

2

17

10

11

21

6

21

36

52

88

60-69

1

1

5

3

4

6

3

5

14

14

28

70 & over

1

1

1

TOTAL

5

2

6

5

79

76

30

89

39

85

159

257

416
* * * * *

SEDALIA HALF MARATHON & 5K (posted March 21st)

Three of our Lake-area runners ran the Sedalia Half Marathon on Saturday, March 18th.
Curtis Wehmeyer led our locals to the finish line, finishing in 1:51:10, and shaving nearly a minute off of last year's 1:52:01.
April Leonard finished in 2:05:59, placing fourth (of 8) in the women's 40-49 age group.
Finally, Willard Haley finished in 2:13:10, about two minutes shy of last year's time.
The Sedalia Half is an unusually competitive race. More than half the field finished in under two hours. Willard's 2:13:10 placed him near the bottom (16th of 17) in the men's 50-59 age group. Also, for unknown reasons, this race attracts an older crowd. Nearly half of this year's field of 78 finishers were over 50 years of age, with nine runners age 60 or older. The oldest was 75--and he finished in 2:20:29.
SEDALIA HALF MARATHON & 5K
SEDALIA, MISSOURI
MARCH 18, 2017
RESULTS FOR LAKE-AREA PARTICIPANTS

Name

Finish Time

Age Group

Age Group Place

HALF MARATHON:
Curtis Wehmeyer

1:51:10

M40-49

6 of 11

April Leonard

2:05:59

F40-49

4 of 8

Willard Haley

2:13:10

M50-59

16 of 17
Full results can be found here. There were 78 half marathon finishers, up from 67 last year.
* * * * *
ST. PATRICK'S DAY 5K RUN/WALK (updated March 19th)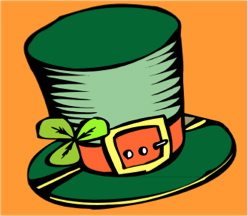 Forty-five runners and walkers--about the same number as last year--turned out for the City of Eldon's St. Patrick's Day 5K on Saturday.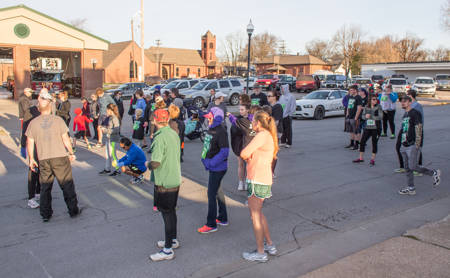 The weather at the start was colder than it looks, with temperatures in the mid to upper 40s and a steady breeze.
For the very first time (at least in my rusty memory), we had a father-daughter combination as the overall men's and women's winners. Nigher Alfaro and oldest daughter Maria crossed the finish line in 19:23 and 25:47, respectively. Nigher finished ahead of the phenomenal, 58 year-old Gary Lile, who was the overall race winner in 2009 (18:34), and men's age-group winner in 2012 (19:32) and 2015 (20:21).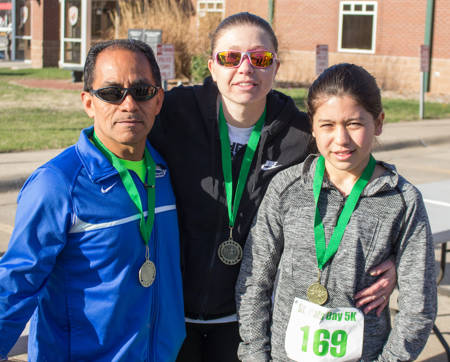 The Alfaros--Nigher, Shellie and Maria--all took home medals. Shellie's was for winning the women's 30-39 age group. Keep an eye on Maria at next weekend's Bridge & Dam. She and her mom, Shellie Alfaro, will be doing the 10K, and Maria's St. Pat's finish time portends a high place in the results.
Unofficial results can be found here. They were prepared from an audio recording of the awards ceremony, so there are likely some spelling or other mistakes. (I'll be happy to make any corrections--just e-mail me.)
The Boyle brothers, Charlie (26:37) and Connor (just over 32:00), took home first- and second-place nine-and-under age-group medals, just as they did at the Polar Bear Strut three weeks ago. These kids are really impressive.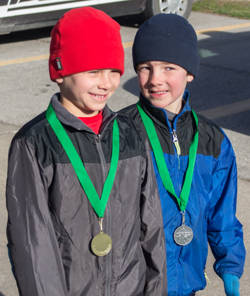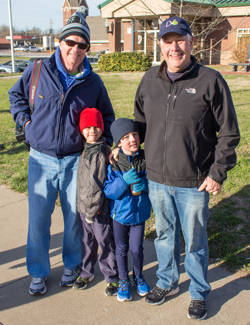 It seemed like "family day" at the St. Pat's 5K. Charlie (in red hat) and Conner Boyle raced in front of their grandfathers and grandmothers, all of whom came in from St. Louis for the weekend.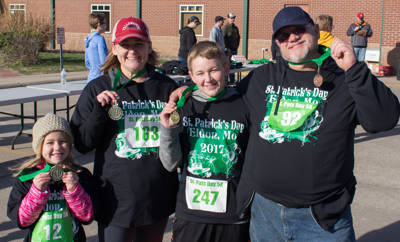 Yet another family, the Conners, took home a load of medals, including (from left) Lilian, Sarah, Kyle and Steven.
Many more race photos can be viewed here.
I've joked to volunteers many times during long, tough races that I look like the coroner should be placed on standby. Maybe they're taking me seriously now.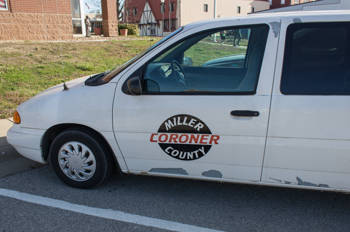 * * * * *

2017 Archives
2016 Archives
2015 Archives
2014 Archives
2013 Archives
2012 Archives
2011 Archives
2010 Archives
2009 Archives
* * * * *

SPRING FLING IN THE PARK 5K (posted March 16th)
The Spring Fling in the Park 5K, a benefit for community projects in Tuscumbia, will be held on Saturday, April 8th, at the Tuscumbia Riverside Park.
The run/walk starts at 9:00 a.m. The registration fee is $25. Click for a flyer/registration form (.jpg or .pdf).
The course is very flat--perhaps the flattest in the entire Lake area. A map to the event location can be found here.
* * * * *
RUN FOR THE CHILDREN HALF MARATHON & 10K (posted January 19th)

Registration is now open for the Miller County Child Advocacy Council's fifth annual Run for the Children Half Marathon & 10K (Facebook page) in Eldon on Saturday, April 22, 2017. The race will start at 7:00 a.m. in front of the Curves location at 214 S. Mill Street, with race-day registration and packet pick-up opening at 6:00 a.m.
The registration fee is $50 for the half marathon and $40 for the 10K through March 31st. Those fees rise to $60 and $50, respectively from April 1st to April 20th, and $75 and $65, respectively, thereafter. T-shirts can't be guaranteed for those who register on the day of the race.
Click to register online, or to download a registration form.
First-timers wanting to familiarize themselves with the course can click on the thumbnail below. (The 10K course isn't known at this time, but the first five or six miles should be the same as the half marathon.)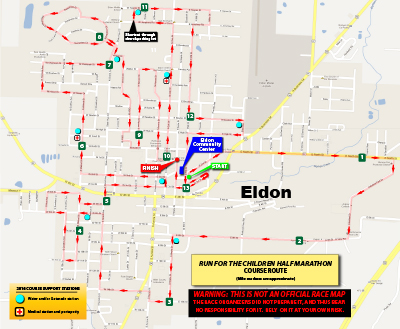 * * * * *
THE EPIC (posted February 21st)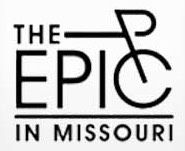 The Epic 150-mile and 80-mile gravel road bicycle races return to the Lake of the Ozarks on Saturday, April 29th.
As of February 21st, 172 competitors racers have registered, including locals Scott Hofer and Chris Orr in the 80-mile race, and Ron Bentch of Versailles in the 150-mile race.
Casey O'Connor is also among those registered. Casey's horrific crash at last year's race, followed by months of recovery, isn't deterring him from returning.
Online registration can be found here.
* * * * *
LAKE REGIONAL 5K FUN RUN/WALK (posted February 9th)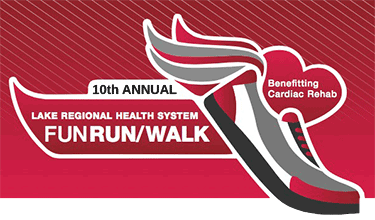 One of the Lake area's biggest annual 5Ks, the Lake Regional Health System Fun Run/Walk, returns on Saturday, May 6th at Lake Regional Hospital in Osage Beach. Also returning will be the best race amenity of the year--a post-race, all-you-can-eat pancake breakfast that's free to all registered participants. (Others can enjoy breakfast for just $5. Children ages 5 and under eat free.)
Proceeds from the event will benefit Lake Regional Hospital's Cardiac Rehab department. The 5K run starts at 8:00 a.m., with walkers starting immediately after. Race-day registration will open at 7:00 a.m.
The entry fee is $30. Technical t-shirts are only guaranteed to those who pre-register on or before April 14th.
Online registration is available here. If you prefer, a mail-in registration form can be downloaded here.
* * * * *
TA-TA TROT 5K RUN/WALK (posted March 15th)


The sixh annual Ta-Ta Trot 5K Run/Walk will take place on Saturday, May 13th, at the Department of Public Safety Building in Eldon (map).
The run/walk starts at 8:00 a.m., with race-day registration opening at 7:15 a.m.. T-shirts are only guaranteed for those who pre-register on or before April 27th; all others will receive t-shirts while supplies last. The entry fee is $15.
For more information and a flyer/registration form, please click here.
The race is once again being organized by the "We Bleed Pink" team of Jayna Gray, Kari Salsman and Holly Thomas, and is a fund-raiser for the Avon 39 Walk to End Breast Cancer.
* * * * *
SUMMER NIGHT GLOW 5K RUN/WALK (posted February 8th)

The Lake area's most kid-friendly and family-oriented run/walk of the year returns on the evening of Friday, June 9th. The non-profit Children's Learning Center's 10th annual Summer Night Glow 5K Run/Walk (Facebook page) will be held at Camdenton High School, with the run/walk starting at 8:00 p.m., and race registration and kids activities starting at 6:15 p.m.
For individual participants, the entry fee is a minimum contribution of $30 if you register by the pre-registration deadline of May 26th. The fee is $35 on race day.
Teams of four or more can pre-register for $25 per person through May 26th. On race day, the fee is $30 per person.
T-shirts can only be guaranteed for those who pre-register.
Check out the race flyer for additional details.
Online registration is available.
* * * * *

HALF MARATHON, MARATHON & LONGER RUNNING RACES
IN MISSOURI AND VICINITY
2017

Date

Race Name

Distances

Location

NOTE: HIGHLIGHTED DATES INDICATE THAT THE EVENT'S 2017 DATE HAS NOT YET BEEN ANNOUNCED AND/OR CONFIRMED
Dec 10, 2016
Hoover Dam Marathon
Todd Raney
Marathon/Half/10K/5K
Lake Mead National Park, NV
Dec 11, 2016
Half & Half / Double Half
Half & Marathon
Tulsa, OK
Dec 31, 2016
Run for the Ranch
Marathon, Marathon Relay, Half and 6-Hour Run
Springfield, MO
Dec 31- Jan 1
The Pistol Ultra Run
50K relay, 50K, 50 miles, 100K, 100 miles
Alcoa, TN
Jan 1
Hangover Half Marathon & 5K
Half Marathon & 5K
Leawood, KS
Jan 14
Runner's Choice 5K/10K


(cancelled)

5K & 10K
Columbia, MO
Jan 14
Cabin Reliever 20K &
Resolution 5K

(Postponed until Jan. 21)

20K & 5K
Rogersville, MO
Jan 15
Chevron Houston Marathon
Marathon & Half
Houston, TX
Jan 15
Rock 'n' Roll Arizona
Marathon: Todd Raney
Marathon & Half
Phoenix, AZ
Jan 21
Wildwood Frozen Feet 13.1M Trail Race
Half Marathon
Wildwood, MO
Jan 21
David's Trail Endurance Run
25K: Gary Braman, Chris Boyle, John Shelby
50K, 25K & 7K

Mountain Home, AR
Jan 28
St. Louis Track Club Frostbite Series
Half Marathon & 4-mile
St. Louis, MO
Feb 4
Chocolate Rush Half Marathon & 5K
Half Marathon & 5K
Olathe, KS
Feb 5
Surf City MarathonMarathon: Todd Raney
Marathon & Half
Huntington Beach, CA
Feb 11
Run with the Wind 25K
25K; solo and 3-team relay
Sarcoxie, MO
Feb 11
Heart of the Ozarks
Half Marathon, relay & 10K
West Plains, MO
Feb 11
Mississippi River Marathon
Todd Raney
Marathon & Half
Lake Village, AR to Greenville, MS
Feb 12
Fort Smith Marathon
Marathon/Half/relays
Fort Smith, AR
Feb 19
Austin Marathon
Marathon & Half
Austin, TX
Feb 19
Fort Lauderdale A1A Marathon
Todd Raney
Marathon & Half
Fort Lauderdale, FL
Feb 25
Clinton Historic Half Marathon & 5K


(inaugural race)

Half Marathon & 5K
Clinton, MO
Feb 25
Psycho Wyco Run Toto Run
50K, 20-mile & 10-mile trail runs
Kansas City, KS
March 4
Myrtle Beach Marathon
Todd Raney
Marathon & Half
Myrtle Beach, SC
March 4
Liberty Hospital Half


(inaugural race)

Half Marathon & 5K
Kansas City, MO
March 5
Little Rock Marathon
Marathon, Half & 10K
Little Rock, AR
March 11
Lucky 13.1 Half Marathon & 5K
Half Marathon & 5K
Peculiar, MO
March 11
Dublin's Pass ShamRox Run
15K & 5K
Springfield, MO
March 12
ShamRox Columbia
15K & 5K
Rocheport, MO
March 17,18,19
3 Days of Syllamo
Day 1: 50K
Day 2: 50 miles
Day 3: 20K
Blanchard Springs, AR
March 18
Sedalia Half Marathon
(Facebook page)
Half Marathon & 5K
Sedalia, MO
March 19
Relay & Run for 21K
Half Marathon, 7K & Relay
St. Louis, MO
March 25
Bridge & Dam Half Marathon & 5K/10K
Half Marathon/10K/5K
Lake Ozark, MO
March 25
Highline Run for Scouting
Half Marathon & 5K
Springfield, MO
March 26
Queens Marathon
Todd Raney
Marathon
New York, NY
April 1
Do or Die Half Marathon & 5K
Half Marathon & 5K
New Franklin to Rocheport, MO
April 1
Badge of Honor Run
Half Marathon/10K/5K
Poplar Bluff, MO
April 1
Big Party Half Marathon
Half Marathon & 5K
Springfield, MO
April 1
Mission Run in the Ozarks
Marathon/Half/5K
Mountain Home, AR
April 2
Brew to Brew
43.5 miles--solo and relays
Kansas City to Lawrence, KS
April 8
Rock the Parkway
Half Marathon & 5K
Kansas City, MO
April 8
Hogeye Marathon & Relays

Marathon/Half/Relays
Fayetteville, AR
April 9
GO! St. Louis
Marathon: Gary Braman
Marathon/Relay/Half
St. Louis, MO
April 9
Vernonia Marathon
Todd Raney
Marathon & Half
Banks, OR
April 15
Double Chubb Trail Race
50K & 25K
Eureka, MO
April 15
Go Girl Run--Springfield
Half Marathon & 5K
Springfield, MO
April 22
Run for the Children Half Marathon & 10K
Half Marathon & 10K
Eldon, MO
April 22
Garmin Marathon
Marathon/Half//10K
Olathe, KS
April 22
Royal Running Series


(cancelled?)

10K/20K trail race
Lake of the Ozarks State Park
April 22
Illinois Marathon

Marathon/Half/10K/5K
Champaign-Urbana, IL
April 23
Glass City Marathon
Todd Raney
Marathon & Half
Toledo, OH
April 30
Oklahoma City Memorial Marathon
Marathon/Relay/Half/5K
Oklahoma City, OK
April 29
Frisco Railroad Run
50 miles/50K/
Marathon/Half/10-mile & 8K
Willard, MO
April 29
Run for Their Lives
Half Marathon & 5K
Owensville, MO
May 6
Trail to a Cure Ride/Run/Walk
Half Marathon, 10K & 5K
Rocheport, MO
May 7
Half Marathon & 5K
Independence, MO
May 13
Running with the Cows
Half Marathon & 5K
Bucyrus, KS
May 13
RiverTownRun
Half Marathon & 5K
Washington, MO
May 15
Divas Half Marathon & 5K

(cancelled?)

Half Marathon & 5K
Branson, MO
May 20

Striker Life Half Marathon
Half Marathon, 10K & 5K
Whiteman AFB, Knob Noster, MO
May 20
Joplin Memorial Run
Marathon/Half & 5K

Joplin, MO
May 20
Berryman 50-Mile & Marathon
50-Mile & Marathon
Steelville, MO
May 20
Fargo Marathon
Todd Raney
Marathon & Half
Fargo, ND
May 21
Race 13.1 St. Louis
Half Marathon & 5K
St. Charles, MO
June 3
Go Girl Run--Columbia
Half Marathon & 5K
Columbia, MO
June 3
GO! Missouri KT82 Trail Relay
82-mile Katy Trail relay race
St. Louis, MO
June 3
Half Marathon, 10K & 5K
Kansas City, MO
June 10
In2Action Trail Run
Half Marathon & 5K
Columbia, MO
June 17
Grandma's Marathon
Todd Raney
Marathon & Half
Duluth, MN
July 9
Mad Marathon
Todd Raney
Marathon & Half
Waitsfield, VT
July 10
Freedom 321 Run


(cancelled?)

Half Marathon & 5K
Joplin, MO
July 22
Psycho Psummer Trail Run
50K, 20-mile, 10-mile
Kansas City, KS
Aug 19
Harder Than Hell Half Marathon
Half Marathon
Nixa, MO
Sep 3
Forrest Gump Challenge
50K, Marathon, Half & 5K
Reeds Spring, MO
Sep 3
Flatlanders 6/12 Hour Run
6 or 12 hours
Fenton, MO
Sep 5
Run 2 Remember


(cancelled?)

Half Marathon, 10K & 5K
Willard, MO
Sep 4
Heart of America Marathon

Marathon
Columbia
Sep 10
Azalea Half Marathon
5K/10K, Half
Nixa, MO
Sep 16-17
Mark Twain 50/100
50 & 100 miles
Mark Twain Forest
Sep 17
North Shore Trail Run
5K/10K, Half
Lawrence, KS
Sep 17
Go Girl Run--Kansas City
Half Marathon & 5K
Kansas City, MO
Sep 24
Kyleigh Phillips Memorial 5K & Half Marathon
Half Marathon & 5K
Osage Beach, MO
Sep 24
Pub 2 Pub Half Marathon
Half Marathon
Rolla, MO
Sep 24
Pony Express Run
Half Marathon & 5K
St. Joseph, MO
Sep 24
Broadway Bridge Run
5K/10K, Half
Kansas City, MO
Sep 24
Quad Cities Marathon
Marathon/Half/5K
Moline, IL
Sep 30
Roots 'n Blues 'n BBQ Festival

10K, Half
Columbia, MO
Oct 1
Run the Burg
5K/10K, Half
Warrensburg, MO
Oct 1
Panther Run
5K/10K/15K
Springfield, MO
Oct 1
Mother Road Marathon
Marathon/Half/5K
Joplin, MO
Oct 1
5K, Half & Marathon
St. Charles, MO
Oct 2
Haulin' Bass Trail Runs
8K & 15K
Stockton, MO
Oct 1
Double Road Race
10K+5K
Overland Park, KS
Oct 1
Grand Country Half Marathon & 5K
Half Marathon & 5K
Branson, MO
Oct 7
Frog Hill Half Marathon & 5K/10K
Half Marathon & 10K
(5K on Friday evening)
Waynesville, MO
Oct 7
Rock Bridge Revenge
7 miles, 25K, 50K
Columbia, MO
Oct 8
Chicago Marathon
Marathon
Chicago, IL
Oct 9
FLATS Trail Half Marathon
Half Marathon
Kirksville, MO
Oct 15
Bear Creek Run
Half Marathon
Columbia, MO
Oct 15
Rock 'n' Roll St. Louis
5K (on Sat.), 10K & Half Marathon
St. Louis
Oct 15
Des Moines Marathon
Marathon/Half/5K
Des Moines, IA
Oct 21
Waddell & Reed Kansas City
5K, Half & Marathon
Kansas City, MO
Oct 22
Go Girl Run - Memphis
Half Marathon & 5K
Memphis, TN
Oct 22
Great GO! St. Louis Halloween Race
5K/10K, Half
St. Louis, MO
Oct 27-28
Outback in the Ozarks

200-mile team relay
Eureka Springs, AR
Nov 4
Ozark Trail 100
100 miles
Steelville, MO
Nov 4-5
The Skippo Trail Race
10K/20K/30K
St. Louis, MO
Nov 5
Kansas Half Marathon
Half Marathon & 5K
Lawrence, KS
Nov 5
Bass Pro Shops
5K, Half & Marathon
Springfield, MO
Nov 5
St. Louis Half Marathon
5K, Half
St. Louis
Nov 5
New York City Marathon
Jesse Shields
Marathon
New York, NY
Nov 11
Team RWB Veterans Day Half Marathon & 4 Miler

(2016 cancelled; will retry in spring 2017)

Half Marathon & 4-Miler
St. James, MO
Nov 11
Longview Half Marathon & 5K
Half Marathon & 5K
Kansas City, MO

Nov 11
Phoenix Summit Challenge
10/15/17/25-mile trail hikes
Phoenix, AZ
Nov 11
Fayetteville Half Marathon
Half & 5K
Fayetteville, AR
Nov 11
Dogwood Canyon Trail Runs
15K
Lampe, MO
Nov 12
Dogwood Canyon Trail Runs
25K & 50K
Lampe, MO
Nov 18
Honoring Our Heroes
Marathon/Half/5K
Salem to Rolla, MO
Nov 18
AdventureMax Springfield Trail Run
10K, Half
Highlandville, MO

Nov 18
White River Marathon for Kenya
Marathon/Half/5K
Cotter, AR
Nov 19
Route 66 Marathon
Half & Marathon
Tulsa, OK
Nov 19
Pilgrim Pacer Run
5K/10K, Half, Marathon
Shawnee, KS
Nov 29
AWS re:Invent 5K
5K
Las Vegas, NV
Dec 2
Alternate Chili Trail Run
10 miles
Kansas City, KS
Dec 2
Cheese & Sauerkraut 10-Miler
10 miles
Columbia
Dec 2
You Don't Know Jack
100K/75K/50K/25K/15K & 50-mile
Carthage, MO
Dec 2
St. Jude Memphis Marathon Weekend
Marathon/Half/5K
Memphis, TN
Dec 10
Half & Half / Double Half
Half & Marathon
Tulsa, OK
Dec 10
Honolulu Marathon
Todd Raney
Marathon
Honolulu, HI
Dec 16
Jacob Wells 3 Bridges Marathon
Marathon
Little Rock, AR
Dec 30
Run for the Ranch
Marathon, Marathon Relay, Half and 6-Hour Run
Springfield
* * * * *

TRIATHLONS AND DUATHLONS
IN MISSOURI AND VICINITY
2017

Date

Race Name

Distance(s)

Location

NOTE: HIGHLIGHTED DATES INDICATE THAT THE EVENT'S 2016 DATE HAS NOT YET BEEN ANNOUNCED AND/OR CONFIRMED
April 1
MaxTrax Duathlon


(cancelled?)

Short course: 1.5-mile run, 7.5-mile bike, 1.5-mile run
Long course: 1.5 mile run, 15-mile bike, 3-mile run
Columbia, MO
Apr 22

Ironman Texas Triathlon
Jim McDermott
2.4-mile swim, 112-mile bike, 26.2-mile run
The Woodlands, TX
Apr 23
The Chain of Rocks Bridge Duathlon
1.5-mile run, 12-mile bke, 1.5-mile run
St. Louis, MO
April 30
Trek for Trikes
Not a true duathlon (run/bike/run), but offers a 10K run or bike, or a 20K bike. Mostly on the Highline Trail. Event raises funds to provide adaptive tricycles to children with disabilities.
Bolivar, MO
May 7
Sprint triathlon: 400-meter pool swim, 14-mile bike, 3-mile run
Super sprint triathlon: 100-meter pool swim, 7-mile bike, 1-mile run
Duathlon: 1-mile run, 7-mile bike, 1-mile run
Columbia, MO
May 13
Trek for Trikes
Not a true duathlon (run/bike/run), but offers a 10K run or bike, or a 20K bike. Mostly on the Highline Trail. Event raises funds to provide adaptive tricycles to children with disabilities.
Bolivar, MO
May 14
Shark Tank Triathlon
Sprint: 300-yard pool swim, 12.2-mile bike, 5K run
Super Sprint: 150-yard pool swim, 6.1-mile bike, 1.5-mile run
Seymour, MO
May 14
Kansas City Triathlon

Sprint: 500-meter swim, 20K bike, 5K run
Olympic: 1.5K swim, 40K bike, 10K run
Duathlon: 1.5-mile run, 20K bike, 5K run
Kansas City, MO
May 21
St. Louis Triathlon
Sprint: 750-meter swim, 12.4-mile bike, 5K run
Olympic: 1500-meter swim, 24.8-mile bike, 10K run
St. Louis, MO
May 22
Midwest Meltdown Triathlon & Duathlon
Short course triathlon: 750-meter swim, 10.4-mile bike, 5K run
Long course triathlon: 1.5K swim, 20.8-mile bike, 5.2-mile run
Duathlon: 1-mile run, 10.4-mile bike, 5K run
Paola, KS
June 4
Legend Free State Tri


Sprint: 500-yard swim, 12-mile bike, 5K run
Olympic: 1500-meter swim, 40K bike, 10K run
Legend 70: 1.2-mile swim, 56-mile bike, 13.1-mile run
Legend 100: 2-mile swim, 80-mile bike, 18-mile run

Lawrence, KS
June 10
Halfmax Championship & Quartermax Triathlons
Halfmax Championship: 1.2-mile swim, 56-mile bike, 13.1-mile run
QuarterMax: 0.6-mile swim, 28-mile bike, 10K run

Innsbrook, MO
June 11
Jefferson City Triathlon &
Duathlon
Triathlon: 400-meter pool swim, 12-mile bike, 3.1-mile run
Duathlon: 12-mile bike, 3.1-mile run
Jefferson City, MO
June 17
Tinman Triathlon
Short course: 400-meter swim, 13-mile bike, 3.1-mile run
Long course: 1,000-meter swim, 19-mile bike, 7-mile run
Topeka, KS
Jun 24
Neosho Sprint Triathlon

Triathlon: 300-yard indoor pool swim, 12.5-mile bike, 3.1-mile run;

Neosho, MO
July 8
Big Shark New Town Kids Triathlon
0.62-mile swim, 20-mile bike, 4-mile run
New Town St. Charles, MO
July 9
Big Shark New Town Triathlon
0.62-mile swim, 20-mile bike, 4-mile run
New Town St. Charles, MO
July 9
Summer Roundup Triathlon
Sprint: 500-meter swim, 12.3-mile bike, 5K run
Olympic: 1500-meter swim, 40K bike, 10K run
Jasper, MO
July 9
Shawnee Mission Triathlon & Duathlon
Short course: 500-meter swim, 9-mile bike, 3.2-mile run
Long course: 1,000-meter swim, 18-mile bike, 4.5-mile run
Shawnee, KS
July 23
Lake Freebird Triathlon & Duathlon
Triathlon: 660-meter swim, 14-mile bike, 5K run
Beginners (non-competitive): 300-meter swim, 10-mile bike, 1.3-mile run
Duathlon: 14-mile bike, 5K run
Mountain Grove, MO
July 22
Mighty Max Kids Triathlon
Four age-appropriate distances for children up to age 14
Columbia, MO
July 23
Show-Me State Games Triathlon & Duathlon
Triathlon: 0.5-mile swim, 15-mile bike, 3-mile run
Duathlon: 15-mile bike, 3-mile run
Columbia, MO
July 29
WIN for KC Women's Triathlon
500-meter swim, 10-mile bike, 5K run
Smithville, MO
July 29
Route 66 Half Iron Triathlon
1.2-mile swim, 56-mile bike, 13.1-mile run
Springfield, IL
Aug 5
Warrensburg Triathlon
SuperKids Tri: (distances not available)
Trio-Tri: 3-person relay
"98.5 The Bar" Tri: 300-meter swim, 10-mile bike, 5K run
Warrensburg, MO
Aug 6
Stockton Lake Tri Wild-Life Challenge
Short course: 500-meter swim, 10.4-mile bike, 5K run
Long course: 1,000-meter swim, 20.8-mile bike, 10K run
Stockton, MO
Aug 6
Matt Mason Memorial Cowboy-UP! Triathlon
500-meter swim, 11-mile bike, 5K run
Kansas City, MO
Aug 11
Republic Youth Tigger Tri
Distances to be announced
Republic, MO
Aug12
Republic Tiger Tri
Super Sprint: 150-yard swim; 6.1-mile bike, 1.5-mile run
Classic Sprint: 300-yard swim, 12.2-mile bike, 5K run
Republic, MO
Aug 19
Lake St. Louis Triathlon
Short course: 0.25-mile swim, 12.3-mile bike, 2.5-mile run
Long course: 0.93-mile swim, 24-mile bike, 10K run
Lake St. Louis, MO
Aug 26
Cedar Creek Triathlon & Duathlon
Triathlon: 400-meter swim, 11-mile bike, 5K run
Duathlon: 1-mile run, 11-mile bike, 1-mile run
Olathe, KS
Sep 10
Legend Ad Astra Triathlon
Sprint: 500-yard swim, 12-mile bike, 5K run
Olympic: 1500-meter swim, 40K bike, 10K run
Legend 70: 1.2-mile swim, 56-mile bike, 13.1-mile run
Lawrence, KS
Sep 24
Sedalia Duathlon
Short course: 2-mile run, 8-mile bike, 1-mile run
Long course: 5K run, 30K bike, 5K run
Sedalia, MO
Sep 24
Border Wars Triathlon
1.2-mile swim, 56-mile bike, 13.1-mile run
Alton, IL
Sep 24
Ironman Chattanooga Triathlon
2.4-mile swim, 112-mile bike, 26.2-mile run
Chattanooga, TN
Oct 15
Ironman Louisville Triathlon

2.4-mile swim, 112-mile bike, 26.2-mile run
Louisville, KY
* * * * *

CYCLING EVENTS
IN MISSOURI AND VICINITY
2017

Date

Race/Event Name

Distance(s)

Location

NOTE: HIGHLIGHTED DATES INDICATE THAT THE EVENT'S 2016 DATE HAS NOT YET BEEN ANNOUNCED AND/OR CONFIRMED
Jan 15
Rocheport Roubaix
30, 50 and 70 miles
Rocheport, MO
April 10
MoBikeFed Ride with Legislators
Jefferson City, MO
April 29
The Epic (gravel road bike races)
150 and 80 miles
Lake of the Ozarks
May 13
Vino Fondo
38, 58, 91 and 118 miles
Augusta, MO
May 21
The Hairy Hundred
100-mile gravel road race
Katy Trail near Columbia, MO
May 27-28
Pedaler's Jamboree
Music and cycling event on the Katy Trail
Columbia, MO
May 27
Tour of Kansas City Gran Fondo
20, 50, 60, 75 and 100 miles
Kansas City, MO
June 3
Dirty Kanza 200
200 miles
Emporia, KS
June 3
Tour de Cure
10, 30, 50 and 100 miles
Alton, IL
Jun 10-16
Big BAM
Bicycle ride across Missouri
Weston to Louisiana, MO
June 10
Cycle for Life
10, 25 and 50 miles
Ozark, MO
June 11
Down 'n Dirty
Varies by division
Warsaw, MO
June 17
Queen City Century
22, 45, 60, 82 and 100 miles
Springfield, MO
June 24
Tour de Lakes
10, 32, 55 and 65 miles
Lee's Summit, MO
July 15
World Naked Bike Ride--St. Louis
St. Louis, MO
July 22
Show-Me State Games Road Cycling Race
19 and 28 miles
Callaway County, MO
July 30
Show-Me State Games Mountain Bike Race
1, 1-1/2, and 3 hours
Columbia, MO
Aug 5
MO State Time Trial Championship
20K or 40K, depending on division
Centraiia, MO
Aug 5
Moonlight Ramble
10.5 and 18.5 miles
St. Louis, MO
Aug 19
Svitak Freedom Ride
10, 25, 40, 67 and 100 miles
Springfield, MO
Aug 26
Red Shoe Ride
35, 60 and 100 miles
Columbia, MO
Aug 26
BikeMO
30, 65 and 90 miles (24 and 50 miles for Katy Trail option)
Rocheport, MO
Sep 1-3
Singletrackmind Festival
Mountain biking, trail runs, etc. on the Two Rivers Bike Trail
Springfield, MO
Sep 9-10
Bike MS
Four distances offered
Godfrey, IL
Sep 17
Mountain Madness
Mountain bike races
Warsaw, MO
Sep 23
Tour de BBQ
15, 35 and 62 miles
Overland Park, KS
Sep 23-24
Pedal the Cause
15, 25, 37, 50, 75 & 100 miles
St. Louis, MO
Sep 25
Rhett's Run
Mountain bike race
Columbia, MO
Oct 1
Tour de Wildwood
28 and 45 miles
Wildwood, MO
Oct 7
Cystic Fibrosis Cycle for Life
25, 50 and 100 miles
St. Charles, MO
Oct 14-15
Hartsburg Pumpkin Festival Ride
9.5 miles from Jefferson City on the Katy Trail
Oct 8
Tour de Bass Bike Rides
25, 42, 77 and 102 miles
Springfield, MO
Oct 14
Cuban Gravel Crisis
20, 50 and 100 mile bike rides; 5K run
Cuba, MO
Oct 21
BT Epic
Mountain bike race on the Berryman Trail
Steelville, MO
Nov 4
Red Dog 100
Gravel road race
Jefferson City, MO
* * * * *

PADDLING EVENTS
IN MISSOURI AND VICINITY
2017

Date

Race Name & River

Distance(s) & Boat Type

Location

NOTE: HIGHLIGHTED DATES INDICATE THAT THE EVENT'S 2016 DATE HAS NOT YET BEEN ANNOUNCED AND/OR CONFIRMED
May 31
Lake Race "Paddle Battle"
Paddleboard races
Lake of the Ozarks
June 10-11
Osage Howler
Trevor Dowdney (61 miles)
Race: 61 miles
Fun Run: 14 miles
Osage River
Aug 19
Firecracker Race
(Mississippi River -- Alton Pool)
Canoes & kayaks -- 12 miles
Paddlboards -- 3 miles
Alton, IL
Aug 27
Race for the Rivers
(Missouri River)
20 and 40 miles; canoes & kayaks
Washington, MO
Sep 9
Finger Lakes Adventure Challenge
(Finger Lakes State Park)
5K paddle, then 5K run
Columbia, MO
Sep 14


(cancelled for 2016)

Fall 36 Race
(Osage, Missouri and Gasconade Rivers)
36 miles
Canoes, kayaks & paddleboards
Starts near Loose Creek; ends at Gasconade
Oct 7
Race to the Dome
(Missouri River)
Providence (26.6 miles) or Hartsburg (15.8 miles) to Jefferson City
Jefferson City, MO
Oct 21
Chattajack 31
(Tennessee River)

31 miles; paddleboard & kayaks
Chattanooga, TN