WEEKEND EVENTS FOR JULY 22-23
This weekend is going to be a scorcher, so whether you're going to be racing or training, be very careful.
There are two events in the Lake area this weekend. On Saturday, the Tuscumbia FFA 5K starts at 9:00 a.m. (registration opens at 8:00 a.m.) at the Tuscumbia city park. More information about the event can be found in the listing under "Upcoming Events" further down this column.
A 0.05K run/walk (yes, it's only 164 ft. long) will be held at Shorty Pants Lounge on Sunday at 2:00 p.m. as part of the Change of Heart event to raise awareness of the need for organ donations. (The advertisement in the newspaper says this is a 5K run/walk. The copywriter apparently missed the decimal point.)
We want to wish the best of luck to Todd Raney, who heads west to Montana and Utah to run three marathons on three consecutive days.
Columbia:
Show-Me State Games Road Cycling, Auxvasse, Saturday
Show-Me State Games Triathlon & Duathlon, Sunday

Springfield & vicinity:
Access to Health 5K, Saturday
Ozark Mountain Ridge Runners calendar
Kansas City and vicinity:
Digital Ally Open 5K, Saturday
Psycho Psummer Trail Run (50K, 20 miles, 10 miles), Saturday
KC Running Company calendar
St. Louis and vicinity:

Head for a Cure 5K, Saturday
The Firecracker Race (paddle race), Alton, Saturday
Roller Coaster Race 5K/10K, Eureka (Six Flags), Sunday
Celebrate Life 5K, Sunday
Tour de Kirkwood Triathlon, Sunday
Big River Running calendar
Fleet Feet Sports St. Louis calendar
Montana/Utah:
Madison Marathon, Saturday
Big Sky Marathon, Sunday
Deseret News Marathon, Salt Lake City, Monday
Be sure to check out the Lake of the Ozarks Runners Facebook page to see what they'll be doing this weekend.
* * * * *

CONCERNS OF POLICE SURVIVORS BLUE RIBBON 5K RUN/WALK (updated July 17th)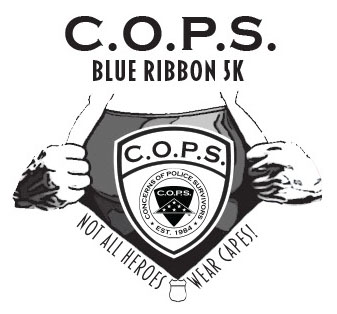 Sixty runners and walkers, plus six participating around the country on a virtual basis, toed the starting line at the fourth annual Blue Ribbon 5K Run/Walk in Linn Creek on Saturday. The race was a fund-raiser for Camdenton-based Concerns of Police Survivors (C.O.P.S).
As has been the case with nearly every Lake-area race so far this year, attendance was down from last year, when 130 in-person and virtual runners and walkers participated.
Osage High School cross country runner Derrick Puckett was the overall winner, in 19:25. Derrick beat second-place finisher Nigher Alfaro by a mere 8 seconds.
On the women's side, Heather Oddo, despite being five months pregnant, won easily, in 22:00, and placed fourth overall.
Interestingly, in the four years of this race, there have now been four different male and female overall winners.
Complete race results can be found here.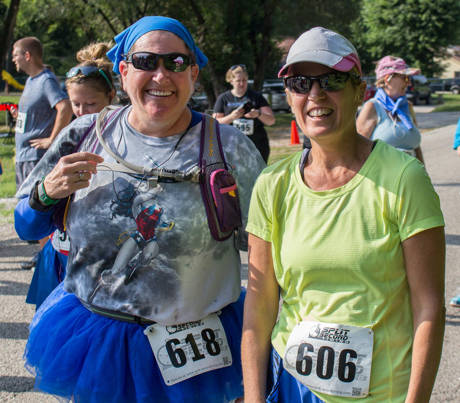 We always like to welcome newcomers to our events, and Carolyn Youngberg (right) of Linn Creek was welcomed by none other than our best ambassador, Margie Gunter.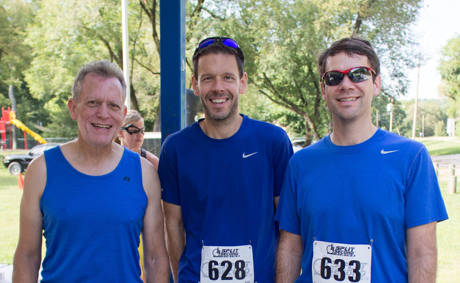 Three members of our local running royalty--Jim McDermott, Scott Page and Doug Kueker--will have to live with the ignominy of having been beaten by a woman who's five months pregnant. (Perhaps their faces should have been blurred.)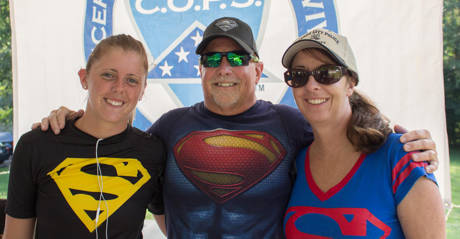 Retired Los Angeles police office--and now Eldon resident--
David Burke made the race a family affair, bringing along daughter Chantel (left) and wife Janelle.
You can view about 150 more race photos here.
Finally, a big "thank-you" goes to Paul and Ginger Joyner, owners of Rolla-based Split Second Timing, who generously donated their time and services to the Blue Ribbon 5K.
* * * * *
ROCK 'N' ROLL CHICAGO HALF MARATHON & 10K (posted July 16th)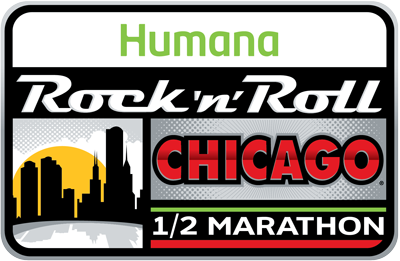 Scott and Jayna Gray interrupted their family vacation to run the 10K at Sunday's Rock 'n' Roll Chicago. Don't give them too much credit, though--Sunday's high temperature in Chicago was only 73°.
Jayna finished in 1:19:29, placing 150th (of 248) in the women's 35-39 age group, while Scott finished in 1:38:12, placing 86th (of 90) in the men's 35-39 age group.
The phenomenal Jamie Vest of Lebanon took third overall in the women's half marathon. She finished in 1:20:58, ahead of 5,739 other women.
Complete race results can be found here.
Scott passed along a few photos.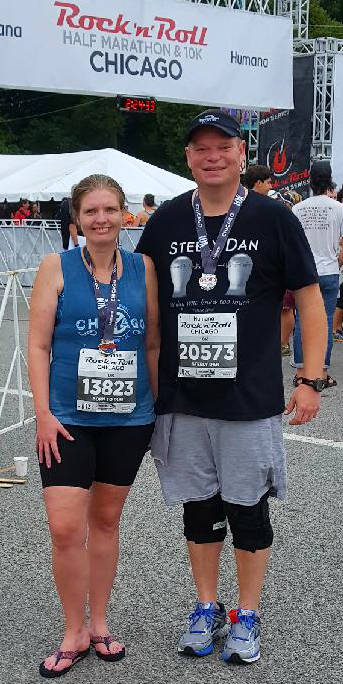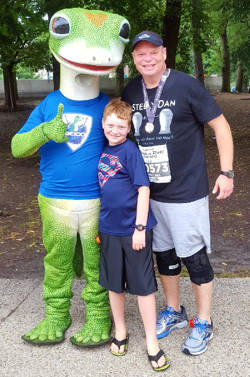 Left photo: Jayna and Scott Gray at the finish line.
Right photo: Scott and Brayden Gray with the GEICO lizard.

* * * * *

2017 Archives
2016 Archives
2015 Archives
2014 Archives
2013 Archives
2012 Archives
2011 Archives
2010 Archives
2009 Archives
* * * * *

TUSCUMBIA FFA FUN 5K (posted May 29th)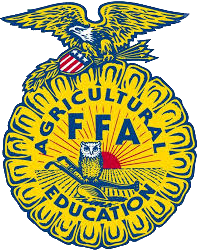 Tuscumbia High School's Future Farmers of America chapter is holding a 5K on Saturday, July 22nd, at the Tuscumbia City Park (map). Proceeds from the event will help send students to a national FFA conference in Washington, D.C. this summer.
The run/walk starts at 9:00 a.m., with registration open from 8:00 to 8:45 a.m.
The registration fee is $20 if you register before July 1st. After that date, the fee rises to $25. The fee for kids ages 12 and under is $10. T-shirts will only be guaranteed for those who pre-register and pay by July 1st.
Click for a flyer/registration form (.jpg or .pdf).
* * * * *
RUN FOR THE FALLEN (posted July 5th)

The Lake of the Ozarks' participation in the national Run for the Fallen event will be on Saturday, August 12th. It will start at 9:00 a.m. at the Camdenton Middle School Theatre (map).
This is not a race, nor is it a 5K. Participants are simply asked to run or walk at least a mile in memory of those fallen soldiers, including 142 from Missouri, who gave their lives for our country in Operation Iraqi Freedom or Operation Enduring Freedom (Afghanistan). There is no charge to participate, and people of all ages are welcome.
View the event flyer with more details here.
Visit the event's Facebook page for more information.
This is the eighth year for this event, which is organized by the Camdenton Area Chamber of Commerce.
* * * * *
9/11 FREEDOM RUN 5K (posted July 5th)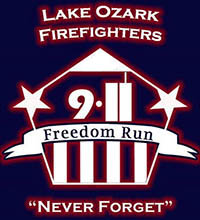 The 9/11 Freedom Run is going back to its original time and place. After being held on Saturday evening at the campground below Bagnell Dam for two years, the fouth annual race will be held on the morning of Saturday, September 9th, and will start and end at JJ Twig's on Bagnell Dam Blvd in Lake Ozark.
The firefighters of the Lake Ozark Fire Protection District organize the event to commemorate those New York City firefighters who lost their lives on September 11, 2001. Proceeds from the event go toward the Lake Ozark firefighters' "Shop With a Fireman" program, which takes underprivileged kids shopping for Christmas gifts in a fire truck.
The 5K run/walk starts at 8:00 a.m. Race-day registration begins at 7:00 a.m.
The entry fee is $20, or $25 if you register on race day. Only those who register by August 25th will be guaranteed a t-shirt on race day.
You can register online or by completing and mailing a downloadable registration form.
* * * * *
THE RUNNING OF THE KNIGHTS 5K/1-MILE (posted May 11th)

The King's Academy preschool and elementary school will be holding its first Running of the Knights 5K Run/Walk and 1-Mile Fun Run on Sunday, September 10th, in Lake Ozark. The 1-mile fun run starts at 2:00 p.m., and the 5K at 2:30 p.m., at Christ the King Church at 1700 Bagnell Dam Blvd. Race-day registration opens at 12:30 p.m.
The entry fee for the timed 5K is $30. Register as a team of four or more, and the entry fee is $25 for each team member.
The untimed, 1-mile fun run entry fee is $15.
The registration deadline for guaranteed t-shirts is August 18th.
For more information or to register online, click here.
* * * * *
WALK TO END ALZHEIMER'S (posted May 31st)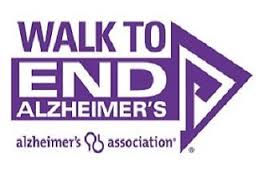 The Lake of the Ozarks' participation in the Alzheimer's Association's national Walk to End Alzheimer's will take place on Saturday, October 7th, at the Camdenton City Park.
Registration on the day of the event will begin at 8:00 a.m., with a ceremony and the walk beginning at 9:00 a.m.
To register, volunteer or donate, please click here.
* * * * *

HALF MARATHON, MARATHON & LONGER RUNNING RACES
IN MISSOURI AND VICINITY
2017

Date

Race Name

Distances

Location

NOTE: HIGHLIGHTED DATES INDICATE THAT THE EVENT'S 2017 DATE HAS NOT YET BEEN ANNOUNCED AND/OR CONFIRMED
Dec 10, 2016
Hoover Dam Marathon
Todd Raney
Marathon/Half/10K/5K
Lake Mead National Park, NV
Dec 11, 2016
Half & Half / Double Half
Half & Marathon
Tulsa, OK
Dec 31, 2016
Run for the Ranch
Marathon, Marathon Relay, Half and 6-Hour Run
Springfield, MO
Dec 31- Jan 1
The Pistol Ultra Run
50K relay, 50K, 50 miles, 100K, 100 miles
Alcoa, TN
Jan 1
Hangover Half Marathon & 5K
Half Marathon & 5K
Leawood, KS
Jan 14
Runner's Choice 5K/10K


(cancelled)

5K & 10K
Columbia, MO
Jan 14
Cabin Reliever 20K &
Resolution 5K

(Postponed until Jan. 21)

20K & 5K
Rogersville, MO
Jan 15
Chevron Houston Marathon
Marathon & Half
Houston, TX
Jan 15
Rock 'n' Roll Arizona
Marathon: Todd Raney
Marathon & Half
Phoenix, AZ
Jan 21
Wildwood Frozen Feet 13.1M Trail Race
Half Marathon
Wildwood, MO
Jan 21
David's Trail Endurance Run
25K: Gary Braman, Chris Boyle, John Shelby
50K, 25K & 7K

Mountain Home, AR
Jan 28
St. Louis Track Club Frostbite Series
Half Marathon & 4-mile
St. Louis, MO
Feb 4
Chocolate Rush Half Marathon & 5K
Half Marathon & 5K
Olathe, KS
Feb 5
Surf City MarathonMarathon: Todd Raney
Marathon & Half
Huntington Beach, CA
Feb 11
Run with the Wind 25K
25K; solo and 3-team relay
Sarcoxie, MO
Feb 11
Heart of the Ozarks
Half Marathon, relay & 10K
West Plains, MO
Feb 11
Mississippi River Marathon
Todd Raney
Marathon & Half
Lake Village, AR to Greenville, MS
Feb 12
Fort Smith Marathon
Marathon/Half/relays
Fort Smith, AR
Feb 19
Austin Marathon
Marathon & Half
Austin, TX
Feb 19
Fort Lauderdale A1A Marathon
Todd Raney
Marathon & Half
Fort Lauderdale, FL
Feb 25
Clinton Historic Half Marathon & 5K


(inaugural race)

Half Marathon & 5K
Clinton, MO
Feb 25
Psycho Wyco Run Toto Run
50K, 20-mile & 10-mile trail runs
Kansas City, KS
March 4
Myrtle Beach Marathon
Todd Raney
Marathon & Half
Myrtle Beach, SC
March 4
Liberty Hospital Half


(inaugural race)

Half Marathon & 5K
Kansas City, MO
March 5
Little Rock Marathon
Marathon, Half & 10K
Little Rock, AR
March 11
Lucky 13.1 Half Marathon & 5K
Half Marathon & 5K
Peculiar, MO
March 11
Dublin's Pass ShamRox Run
15K & 5K
Springfield, MO
March 12
ShamRox Columbia
15K & 5K
Rocheport, MO
March 17,18,19
3 Days of Syllamo
Day 1: 50K
Day 2: 50 miles
Day 3: 20K
Blanchard Springs, AR
March 18
Sedalia Half Marathon
(Facebook page)
Half Marathon & 5K
Sedalia, MO
March 19
Relay & Run for 21K
Half Marathon, 7K & Relay
St. Louis, MO
March 25
Bridge & Dam Half Marathon & 5K/10K
Half Marathon/10K/5K
Lake Ozark, MO
March 25
Highline Run for Scouting
Half Marathon & 5K
Springfield, MO
March 26
Queens Marathon
Todd Raney
Marathon
New York, NY
April 1
Do or Die Half Marathon & 5K
Half Marathon & 5K
Rocheport to Boonville, MO
April 1
Badge of Honor Run
Half Marathon/10K/5K
Poplar Bluff, MO
April 1
Big Party Half Marathon
Half Marathon & 5K
Springfield, MO
April 1
Mission Run in the Ozarks
Marathon/Half/5K
Mountain Home, AR
April 2
Brew to Brew
43.5 miles--solo and relays
Kansas City to Lawrence, KS
April 8
Rock the Parkway
Half Marathon & 5K
Kansas City, MO
April 8
Hogeye Marathon & Relays

Marathon/Half/Relays
Fayetteville, AR
April 9
GO! St. Louis
Marathon: Gary Braman
Marathon/Relay/Half
St. Louis, MO
April 9
Vernonia Marathon
Todd Raney
Marathon & Half
Banks, OR
April 15
Double Chubb Trail Race
50K & 25K
Eureka, MO
April 15
Go Girl Run--Springfield
Half Marathon & 5K
Springfield, MO
April 22
Run for the Children Half Marathon & 10K
Half Marathon & 10K
Eldon, MO
April 22
Garmin Marathon
Marathon/Half//10K
Olathe, KS
April 22
Illinois Marathon

Marathon/Half/10K/5K
Champaign-Urbana, IL
April 23
Northland Half Marathon & 5K
Half Marathon & 5K
Riverside, MO (near KC)
April 23
Glass City Marathon
Todd Raney
Marathon & Half
Toledo, OH
April 29
Frisco Railroad Run
50 miles/50K/
Marathon/Half/10-mile & 8K
Willard, MO
April 29
Run for Their Lives


(cancelled)

Half Marathon & 5K
Owensville, MO
April 30
Oklahoma City Memorial Marathon
Marathon/Relay/Half/5K
Oklahoma City, OK
May 6
Trail to a Cure Ride/Run/Walk (final race--TTAC ceasing operations)
Half Marathon, 10K & 5K
Rocheport, MO
May 7
Half Marathon & 5K
Independence, MO
May 13
Running with the Cows
Half Marathon & 5K
Bucyrus, KS
May 13
RiverTownRun
Half Marathon & 5K
Washington, MO
May 20

Striker Life Half Marathon
Half Marathon, 10K & 5K
Whiteman AFB, Knob Noster, MO
May 20
Joplin Memorial Run
Marathon/Half & 5K

Joplin, MO
May 20
Berryman 50-Mile & Marathon
50-mile course sweepers: Chris Boyle, Gary Braman & John Shelby
50-Mile & Marathon
Steelville, MO
May 20
Great American Bacon Race
Half Marathon & 5K
Branson, MO
May 20
Fargo Marathon
Todd Raney
Marathon & Half
Fargo, ND
May 21
Race 13.1 St. Louis
Half Marathon & 5K
St. Charles, MO
June 3
Go Girl Run--Columbia
Half Marathon & 5K
Columbia, MO
June 3
GO! Missouri KT82 Trail Relay
82-mile Katy Trail relay race
St. Louis, MO
June 3
Half Marathon, 10K & 5K
Kansas City, MO
June 10
Run for a Vet
Half Marathon & 5K
Branson, MO
June 10
In2Action Trail Run
Half Marathon & 5K
Columbia, MO
June 17
Grandma's Marathon
Todd Raney
Marathon & Half
Duluth, MN
July 9
Mad Marathon
Todd Raney
Marathon & Half
Waitsfield, VT
July 15
Get Your Butt Kicked @ Route 66
6-hour run
Eureka, MO
July 22
Psycho Psummer Trail Run
50K, 20-mile, 10-mile
Kansas City, KS
July 22
Madison Marathon
Todd Raney
Marathon & Half
Montana
July 23
Big Sky Marathon
Todd Raney
Marathon & Half
Montana
July 24
Deseret News Marathon
Todd Raney
Marathon/Half/10K/5K
Salt Lake City, UT
Aug 19
Harder Than Hell Half Marathon
Half Marathon
Nixa, MO
Aug 26
Nebraska State Fair Marathon
Todd Raney
Marathon, Half & 5K
Grand Island, NE
Sep 2
Forrest Gump Challenge
50K, Marathon, Half & 5K
Reeds Spring, MO
Sep 3
Flatlanders 6/12 Hour Run
6 or 12 hours
Fenton, MO
Sep 5
Run 2 Remember


(cancelled?)

Half Marathon, 10K & 5K
Willard, MO
Sep 4
Heart of America Marathon

Marathon
Columbia
Sep 10
Azalea Half Marathon

(cancelled?)

5K/10K, Half
Nixa, MO
Sep 10
Sioux Falls Marathon
Todd Raney
Marathon, Half & 5K
Sioux Falls, SD
Sep 16-17
Mark Twain 50/100
Chris Boyle (50-mile)
50 & 100 miles
Mark Twain Forest
Sep 16
North Shore Trail Run
5K/10K, Half
Lawrence, KS
Sep 17
Go Girl Run--Kansas City
Half Marathon & 5K
Kansas City, MO
Sep 24
Kyleigh Phillips Memorial 5K & Half Marathon
Half Marathon & 5K
Osage Beach, MO
Sep 23
Pub 2 Pub Half Marathon
Half Marathon
Rolla, MO
Sep 24
Broadway Bridge Run
5K/10K, Half
Kansas City, MO
Sep 24
Quad Cities Marathon
Marathon/Half/5K
Moline, IL
Sep 30
Roots 'n Blues 'n BBQ Festival

10K, Half
Columbia, MO
Sep 30
Run the Burg
5K/10K, Half
Warrensburg, MO
Sep 30
Pony Express Run
Half Marathon & 5K
St. Joseph, MO
Oct 1
Mother Road Marathon
Marathon/Half/5K
Joplin, MO
Oct 1
5K, Half & Marathon
St. Charles, MO
Oct 1
Double Road Race
10K+5K
Overland Park, KS
Oct 1
Grand Country Half Marathon & 5K
Half Marathon & 5K
Branson, MO
Oct 7
Frog Hill Half Marathon & 5K/10K
Half Marathon & 10K
(5K on Friday evening)
Waynesville, MO
Oct 7
Panther Run
5K/10K/15K
Springfield, MO
Oct 7
Rock Bridge Revenge
7 miles, 25K, 50K
Columbia, MO
Oct 8
Chicago Marathon
Marathon
Chicago, IL
Oct 14
Bear Creek Run
Half Marathon
Columbia, MO
Oct 14
AdventureMax Springfield Trail Run
10K, Half
Highlandville, MO

Oct 15
Rock 'n' Roll St. Louis
5K (on Sat.), 10K & Half Marathon
St. Louis
Oct 15
Des Moines Marathon
Marathon/Half/5K
Des Moines, IA
Oct 21
Kansas City Marathon
5K, 10K, Half & Marathon
Kansas City, MO
Oct 22
Go Girl Run - Memphis
Half Marathon & 5K
Memphis, TN
Oct 22
Great GO! St. Louis Halloween Race
5K/10K, Half
St. Louis, MO
Oct 27-28
Outback in the Ozarks

200-mile team relay
Eureka Springs, AR
Oct 28
FLATS Trail Half Marathon
Half Marathon
Kirksville, MO
Oct. 29
Good Life Halfsy
Scott Gray; Jayna Gray(?)
Half Marathon
Lincoln, NE
Nov 4
Ozark Trail 100
100 miles
Steelville, MO
Nov 4-5
The Skippo Trail Race
10K/20K/30K
St. Louis, MO
Nov 5
Kansas Half Marathon
Half Marathon & 5K
Lawrence, KS
Nov 5
Bass Pro Shops
Marathon: Jim McDermott, Josiah Peterson
5K, Half & Marathon
Springfield, MO
Nov 5
St. Louis Half Marathon
5K, Half
St. Louis
Nov 5
New York City Marathon
Jesse Shields
Marathon
New York, NY
Nov 11
Team RWB Veterans Day Half Marathon & 4 Miler

(2016 cancelled; will retry in spring 2017)

Half Marathon & 4-Miler
St. James, MO
Nov 11
Longview Half Marathon & 5K
Half Marathon & 5K
Kansas City, MO

Nov 11
Fayetteville Half Marathon
Half & 5K
Fayetteville, AR
Nov 11
Dogwood Canyon Trail Runs
15K
Lampe, MO
Nov 12
Dogwood Canyon Trail Runs
25K & 50K
Lampe, MO
Nov 18
Honoring Our Heroes
Marathon/Half/5K
Salem to Rolla, MO
Nov 18
White River Marathon for Kenya
Marathon/Half/5K
Cotter, AR
Nov 19
Route 66 Marathon
Scott Gray; Jayna Gray(?)
Half & Marathon
Tulsa, OK
Nov 19
Pilgrim Pacer Run
5K/10K, Half, Marathon
Shawnee, KS
Dec 2
Alternate Chili Trail Run
10 miles
Kansas City, KS
Dec 2
Cheese & Sauerkraut 10-Miler
10 miles
Columbia
Dec 2
St. Jude Memphis Marathon Weekend
Marathon/Half/5K
Memphis, TN
Dec 9
You Don't Know Jack
200K/100K/75K/50K/25K/15K/5K & 100-mile
Carthage, MO
Dec 10
Half & Half / Double Half
Half & Marathon
Tulsa, OK
Dec 10
Honolulu Marathon
Todd Raney
Marathon
Honolulu, HI
Dec 16
Jacob Wells 3 Bridges Marathon
Marathon
Little Rock, AR
Dec 30
Run for the Ranch
Marathon, Marathon Relay, Half and 6-Hour Run
Springfield
* * * * *

TRIATHLONS AND DUATHLONS
IN MISSOURI AND VICINITY
2017

Date

Race Name

Distance(s)

Location

NOTE: HIGHLIGHTED DATES INDICATE THAT THE EVENT'S 2016 DATE HAS NOT YET BEEN ANNOUNCED AND/OR CONFIRMED
Apr 22

Ironman Texas Triathlon
Jim McDermott
2.4-mile swim, 112-mile bike, 26.2-mile run
The Woodlands, TX
Apr 23
The Chain of Rocks Bridge Duathlon
1.5-mile run, 12-mile bke, 1.5-mile run
St. Louis, MO
April 30
Trek for Trikes
Not a true duathlon (run/bike/run), but offers a 10K run or bike, or a 20K bike. Mostly on the Highline Trail. Event raises funds to provide adaptive tricycles to children with disabilities.
Bolivar, MO
May 7
Sprint triathlon: 400-meter pool swim, 14-mile bike, 3-mile run
Super sprint triathlon: 100-meter pool swim, 7-mile bike, 1-mile run
Duathlon: 1-mile run, 7-mile bike, 1-mile run
Columbia, MO
May 13
Trek for Trikes
Not a true duathlon (run/bike/run), but offers a 10K run or bike, or a 20K bike. Mostly on the Highline Trail. Event raises funds to provide adaptive tricycles to children with disabilities.
Bolivar, MO
May 14
Kansas City Triathlon

Sprint: 500-meter swim, 20K bike, 5K run
Olympic: 1.5K swim, 40K bike, 10K run
Duathlon: 1.5-mile run, 20K bike, 5K run
Kansas City, MO
May 21
St. Louis Triathlon
Sprint: 750-meter swim, 12.4-mile bike, 5K run
Olympic: 1500-meter swim, 24.8-mile bike, 10K run
St. Louis, MO
June 10
Halfmax Championship & Quartermax Triathlons
Halfmax Championship: 1.2-mile swim, 56-mile bike, 13.1-mile run
QuarterMax: 0.6-mile swim, 28-mile bike, 10K run

Innsbrook, MO
June 11
Jefferson City Triathlon &
Duathlon
Triathlon: 400-meter pool swim, 12-mile bike, 3.1-mile run
Duathlon: 12-mile bike, 3.1-mile run
Jefferson City, MO
June 17
Legend Free State Tri


Sprint: 500-yard swim, 12-mile bike, 5K run
Olympic: 1500-meter swim, 40K bike, 10K run
Legend 70: 1.2-mile swim, 56-mile bike, 13.1-mile run
Legend 100: 2-mile swim, 80-mile bike, 18-mile run

Lawrence, KS
June 17
Topeka Tinman Triathlon
Short course: 400-meter swim, 13-mile bike, 3.1-mile run
Long course: 1,000-meter swim, 19-mile bike, 7-mile run
Topeka, KS
Jun 24
Neosho Sprint Triathlon

Triathlon: 300-yard indoor pool swim, 12.5-mile bike, 3.1-mile run;

Neosho, MO
July 8
Big Shark New Town Kids Triathlon
0.62-mile swim, 20-mile bike, 4-mile run
New Town St. Charles, MO
July 9
Big Shark New Town Triathlon
0.62-mile swim, 20-mile bike, 4-mile run
New Town St. Charles, MO
July 9
Summer Roundup Triathlon
Sprint: 500-meter swim, 12.3-mile bike, 5K run
Olympic: 1500-meter swim, 40K bike, 10K run
Jasper, MO
July 9
Shawnee Mission Triathlon & Duathlon
Short course: 500-meter swim, 9-mile bike, 3.2-mile run
Long course: 1,000-meter swim, 18-mile bike, 4.5-mile run
Shawnee, KS
July 15
Mighty Max Kids Triathlon
Four age-appropriate distances for children up to age 14
Columbia, MO
July 23
Show-Me State Games Triathlon & Duathlon
Triathlon: 0.5-mile swim, 15-mile bike, 3-mile run
Duathlon: 15-mile bike, 3-mile run
Columbia, MO
July 29
WIN for KC Women's Triathlon
500-meter swim, 10-mile bike, 5K run
Smithville, MO
July 29
Route 66 Half Iron Triathlon
1.2-mile swim, 56-mile bike, 13.1-mile run
Springfield, IL
July 30
Lake Freebird Triathlon & Duathlon
Triathlon: 660-meter swim, 14-mile bike, 5K run
Beginners (non-competitive): 300-meter swim, 10-mile bike, 1.3-mile run
Duathlon: 14-mile bike, 5K run
Mountain Grove, MO
Aug 6
Stockton Lake Tri Wild-Life Challenge
Short course: 500-meter swim, 10.4-mile bike, 5K run
Long course: 1,000-meter swim, 20.8-mile bike, 10K run
Stockton, MO
Aug 6
Matt Mason Memorial Cowboy-UP! Triathlon
500-meter swim, 11-mile bike, 5K run
Kansas City, MO
Aug 11
Republic Youth Tigger Tri
Distances to be announced
Republic, MO
Aug12
Republic Tiger Tri
Super Sprint: 150-yard swim; 6.1-mile bike, 1.5-mile run
Classic Sprint: 300-yard swim, 12.2-mile bike, 5K run
Republic, MO
Aug 12
Warrensburg Triathlon
SuperKids Tri: (distances not available)
Trio-Tri: 3-person relay
"98.5 The Bar" Tri: 300-meter swim, 10-mile bike, 5K run
Warrensburg, MO
Aug 19
Lake St. Louis Triathlon
Short course: 0.25-mile swim, 12.3-mile bike, 2.5-mile run
Long course: 0.93-mile swim, 24-mile bike, 10K run
Lake St. Louis, MO
Aug 26
Cedar Creek Triathlon & Duathlon

(Cancelled)

Triathlon: 400-meter swim, 11-mile bike, 5K run
Duathlon: 1-mile run, 11-mile bike, 1-mile run
Olathe, KS
Sep 10
Legend Ad Astra Triathlon
Sprint: 500-yard swim, 12-mile bike, 5K run
Olympic: 1500-meter swim, 40K bike, 10K run
Legend 70: 1.2-mile swim, 56-mile bike, 13.1-mile run
Lawrence, KS
Sep 16
Redman Triathlon
Full: 2.4-mile swim, 112-mile bike, 26.2-mile run
Half: 1.2-mile swim, 56-mile bike, 13.1-mile run
Oklahoma City, OK
Sep 24
Sedalia Duathlon
Short course: 2-mile run, 8-mile bike, 1-mile run
Long course: 5K run, 30K bike, 5K run
Sedalia, MO
Sep 24
Border Wars Triathlon

(Cancelled)

1.2-mile swim, 56-mile bike, 13.1-mile run
Alton, IL
Sep 24
Ironman Chattanooga Triathlon
2.4-mile swim, 112-mile bike, 26.2-mile run
Chattanooga, TN
Oct 15
Ironman Louisville Triathlon

2.4-mile swim, 112-mile bike, 26.2-mile run
Louisville, KY
* * * * *

CYCLING EVENTS
IN MISSOURI AND VICINITY
2017

Date

Race/Event Name

Distance(s)

Location

NOTE: HIGHLIGHTED DATES INDICATE THAT THE EVENT'S 2016 DATE HAS NOT YET BEEN ANNOUNCED AND/OR CONFIRMED
Jan 15
Rocheport Roubaix
30, 50 and 70 miles
Rocheport, MO
April 10
MoBikeFed Ride with Legislators
Jefferson City, MO
April 29
The Epic (gravel road bike races)
150 and 80 miles
Lake of the Ozarks
May 13
Vino Fondo
38, 58, 91 and 118 miles
Augusta, MO
May 21
The Hairy Hundred
100-mile gravel road race
Katy Trail near Columbia, MO
May 21
Down 'n Dirty
Varies by division
Warsaw, MO
May 27-28
Pedaler's Jamboree
Music and cycling event on the Katy Trail
Columbia, MO
May 29
Tour of Kansas City Gran Fondo
20, 50, 60, 75 and 100 miles
Kansas City, MO
June 3
Dirty Kanza 200
200 miles
Emporia, KS
June 3
Tour de Cure
10, 30, 50 and 100 miles
Alton, IL
Jun 10-16
Big BAM
Bicycle ride across Missouri
Weston to Louisiana, MO
June 10
Cycle for Life
10, 25 and 50 miles
Ozark, MO
June 17
Queen City Century
22, 45, 60, 82 and 100 miles
Springfield, MO
June 24
Tour de Lakes
10, 32, 55 and 65 miles
Lee's Summit, MO
July 9
Tour de Jeff
15-mile nighttime bike ride
Jefferson City, MO
July 15
World Naked Bike Ride--St. Louis
St. Louis, MO
July 22
Show-Me State Games Road Cycling Race
19 and 28 miles
Callaway County, MO
July 30
Show-Me State Games Mountain Bike Race
1, 1-1/2, and 3 hours
Columbia, MO
Aug 5
MO State Time Trial Championship
20K or 40K, depending on division
Centraiia, MO
Aug 5
Moonlight Ramble
10.5 and 18.5 miles
St. Louis, MO
Aug 19
Svitak Freedom Ride
10, 25, 40, 67 and 100 miles
Springfield, MO
Aug 26
Red Shoe Ride
35, 60 and 100 miles
Columbia, MO
Aug 26
BikeMO
30, 65 and 90 miles (24 and 50 miles for Katy Trail option)
Rocheport, MO
Sep 1-3
Singletrackmind Festival
Mountain biking, trail runs, etc. on the Two Rivers Bike Trail
Springfield, MO
Sep 9-10
Bike MS
Four distances offered
Godfrey, IL
Sep 17
Mountain Madness
Mountain bike races
Warsaw, MO
Sep 23-24
Pedal the Cause
15, 25, 37, 50, 75 & 100 miles
St. Louis, MO
Sep 24
Rhett's Run
Mountain bike race
Columbia, MO
Sep 30
Tour de BBQ
15, 35 and 62 miles
Overland Park, KS
Oct 1
Tour de Wildwood
28 and 45 miles
Wildwood, MO
Oct 7
Cystic Fibrosis Cycle for Life
25, 50 and 100 miles
St. Charles, MO
Oct 14-15
Hartsburg Pumpkin Festival Ride
9.5 miles from Jefferson City on the Katy Trail
Oct 8
Tour de Bass Bike Rides
25, 42, 77 and 102 miles
Springfield, MO
Oct 21
Cuban Gravel Crisis
20, 50 and 100 mile bike rides; 5K run
Cuba, MO
Oct 21
BT Epic
Mountain bike race on the Berryman Trail
Steelville, MO
Nov 4
Red Dog 100
Gravel road race
Jefferson City, MO
* * * * *

PADDLING EVENTS
IN MISSOURI AND VICINITY
2017

Date

Race Name & River

Distance(s) & Boat Type

Location

NOTE: HIGHLIGHTED DATES INDICATE THAT THE EVENT'S 2016 DATE HAS NOT YET BEEN ANNOUNCED AND/OR CONFIRMED
May 31
Lake Race "Paddle Battle"
Paddleboard races
Lake of the Ozarks
June 10-11
Osage Howler
Trevor Dowdney (61 miles)
Race: 61 miles
Fun Run: 14 miles
Osage River
July 22
Firecracker Race
(Mississippi River -- Alton Pool)
Canoes & kayaks -- 12 miles
Paddlboards -- 3 miles
Alton, IL
Aug 27
Race for the Rivers
(Missouri River)
20 and 40 miles; canoes & kayaks
Washington, MO
Sep xx


(cancelled for 2017)

Fall 36 Race
(Osage, Missouri and Gasconade Rivers)
36 miles
Canoes, kayaks & paddleboards
Starts near Loose Creek; ends at Gasconade
Sep 30
Race to the Dome
(Missouri River)
Providence (26.6 miles) or Hartsburg (15.8 miles) to Jefferson City
Jefferson City, MO
Oct 28
Chattajack 31
(Tennessee River)

31 miles; paddleboard & kayaks
Chattanooga, TN