There's a first time for everything (said sarcastically): "Kenyan and Ethiopian Runners Dominate 2023 LA Marathon".
Unlike any other marathon of which I'm aware, Los Angeles reviews the career finish times of the top-seeded men's and women's elites, and then starts the women's race early based on that review. (This year, the time difference was 18 minutes and 19 seconds.) The first elite--male or female--to cross the finish line gets a $10,000 bonus. This year, as in most years, the elite female winner claimed the bonus.
Amazingly, there were 107 entrants at Sunday's race who had run every LA Marathon since it began 37 years ago, in 1986. Obviously, most of them are now in their 60s and 70s, with some even older.
* * * * *

TOKYO MARATHON (posted March 13th)

Jeremy Ryan, a former Camdenton High School and Drury University standout cross country runner now living in St. Louis, ran the Tokyo Marathon on Sunday, March 5th.
Jeremy finished in 2:32:25, placing 228th overall (of 27,927 finishers) and 77th (of 1,150) in the men's 25-29 age group. Among the American finishers, he was 13th.
It looks like Jeremy may have set a new personal best. Here are the past marathon results we have for him:
2018 GO! St. Louis Marathon - 2:38:39
2018 Bass Pro Marathon - 2:49:55
2019 Boston Marathon - 2:44:19
2020 Bass Pro Marathon - 2:38:22
2021 Chicago Marathon - 2:40:19
A tip of the hat to Gary Thompson for letting us know about Jeremy's race in Tokyo.
* * * * *
Other weekend races:
The inaugural Three Creeks Torrent Trail Runs in Columbia on Saturday had 10, 15, and 35 finishers, respectively, in the 30-, 20-, and 10-mile races. A couple familiar Columbia runners were among them. Andy Emerson finished the 20-mile race in 3:16:00, placing 4th overall. Tony Rigdon, who won last year's Rock Island Road Race 5K, finished 3rd overall in the 10-miler, in 1:32:00.
St. Louis' St. Patrick's Day Parade Run on Saturday had 1,910 finishers in the 5-mile race, and 503 in the 3K. Both were up from last year, but still far below the norm of the mid 2010s. This was once the biggest race in the St. Louis area (after the GO! St. Louis Marathon & Half fell in popularity), but its own decline has now put it in at least third-place, with MO' Cowbell moving ahead of it.
ST. PATRICK'S DAY PARADE RUN
ST. LOUIS, MISSOURI
NUMBER OF FINISHERS
Year

5-Mile

3K

2013

9,490

-

2014

8,102

-

2015

7,542

-

2016

6,915

-

2017

8,508

-

2018

9,071

764

2019

4,269

554

2020

Cancelled

2021 (5K)

436

-

2022

1,629

462

2023

1,910

503
The Creve Coeur St. Paddy's Day Half Marathon & 7K in west St. Louis County surely attracted some runners who might have otherwise gone to downtown St. Louis for the St. Patrick's Day Parade Run. They had 348 half marathon finishers (down from 386 last year) and 447 7K finishers (up from 310). Jill Wagner of Sullivan, Missouri, who's been a multi-year winner at Bridge & Dam, finished second overall in the women's half marathon (in 1:36:45), just 9 seconds behind the winner.
* * * * *

2023 Archives
2022 Archives
2021 Archives
2020 Archives
2019 Archives
2018 Archives
2017 Archives
2016 Archives
2015 Archives
2014 Archives
2013 Archives
2012 Archives
2011 Archives
2010 Archives
2009 Archives
* * * * *

BRIDGE AND DAM 25K, HALF MARATHON, 10K & 5K (posted January 6th)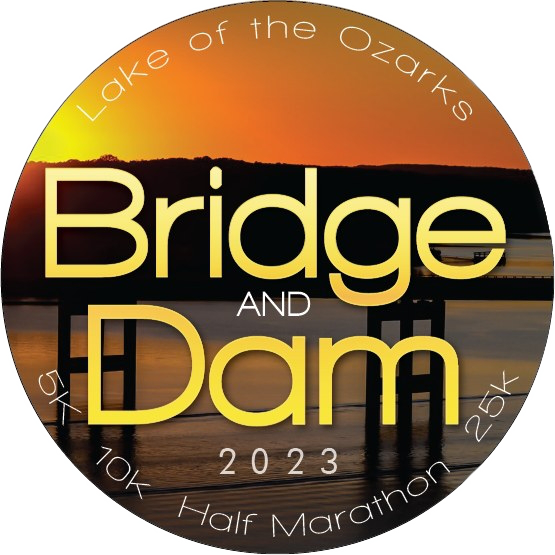 Registration is now open for the 2023 Bridge and Dam 25K, Half Marathon, 10K & 5K (Facebook page). It will be held on Saturday, March 25th, in Lake Ozark. The race starts at 7:30 a.m.
The event is organized by the Lake of the Ozarks chapter of the non-profit Missouri Fellowship of Christian Athletes (FCA).
Online registration is available here.
Refer to the race website for much more information.
* * * * *
WINE IN THE VINES 5K RUN & 1K FUN WALK (posted February 20th)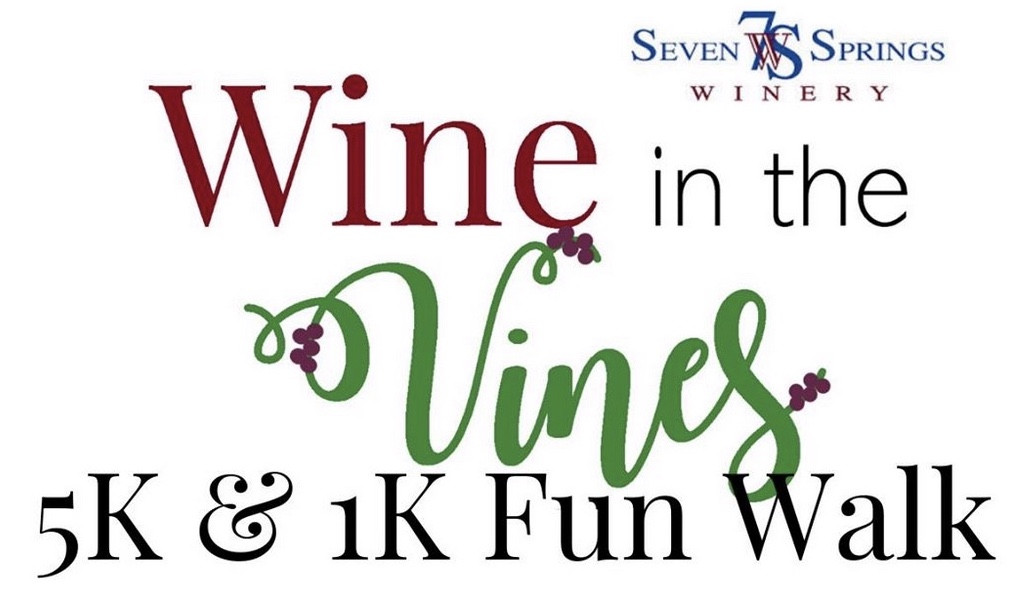 Seven Springs Winery in Linn Creek is hosting the Wine in the Vines 5K run and 1K fun walk on Saturday, April 22nd. The 5K run starts at 1:00 p.m, followed at 2:30 by the 1K fun walk.
The entry fee is $45 each for the 5K and 1K, or $80 for both.
Participants must be 21 or older.
Click here for more information, or here to register online.
* * * * *
LAKE REGIONAL SCRUB RUN (posted February 27th)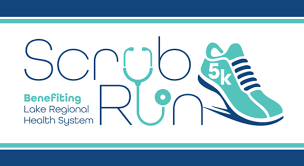 Lake Regional's annual 5K gets a new name this year. The Lake Regional Scrub Run, which will include a 5K run and 1-mile walk, is scheduled for Saturday, May 6th.
The 5K run starts at 8:00 a.m., with the 1-mile walk starting immediately after. Race-day registration will open at 7:00 a.m.
The entry fee is $30 if you want a t-shirt, or $20 if not. T-shirts are only guaranteed to those who pre-register on or before April 21st.
The very popular post-race pancake breakfast will be free to all paid run/walk participants. (Others can enjoy breakfast for just $5. Children ages 5 and under eat free.)
Online registration is available, or download a mail-in registration form here.
* * * * *
TRAIL OF FOUR WINDS 25K / LOZ TRAVERSE (updated January 9th)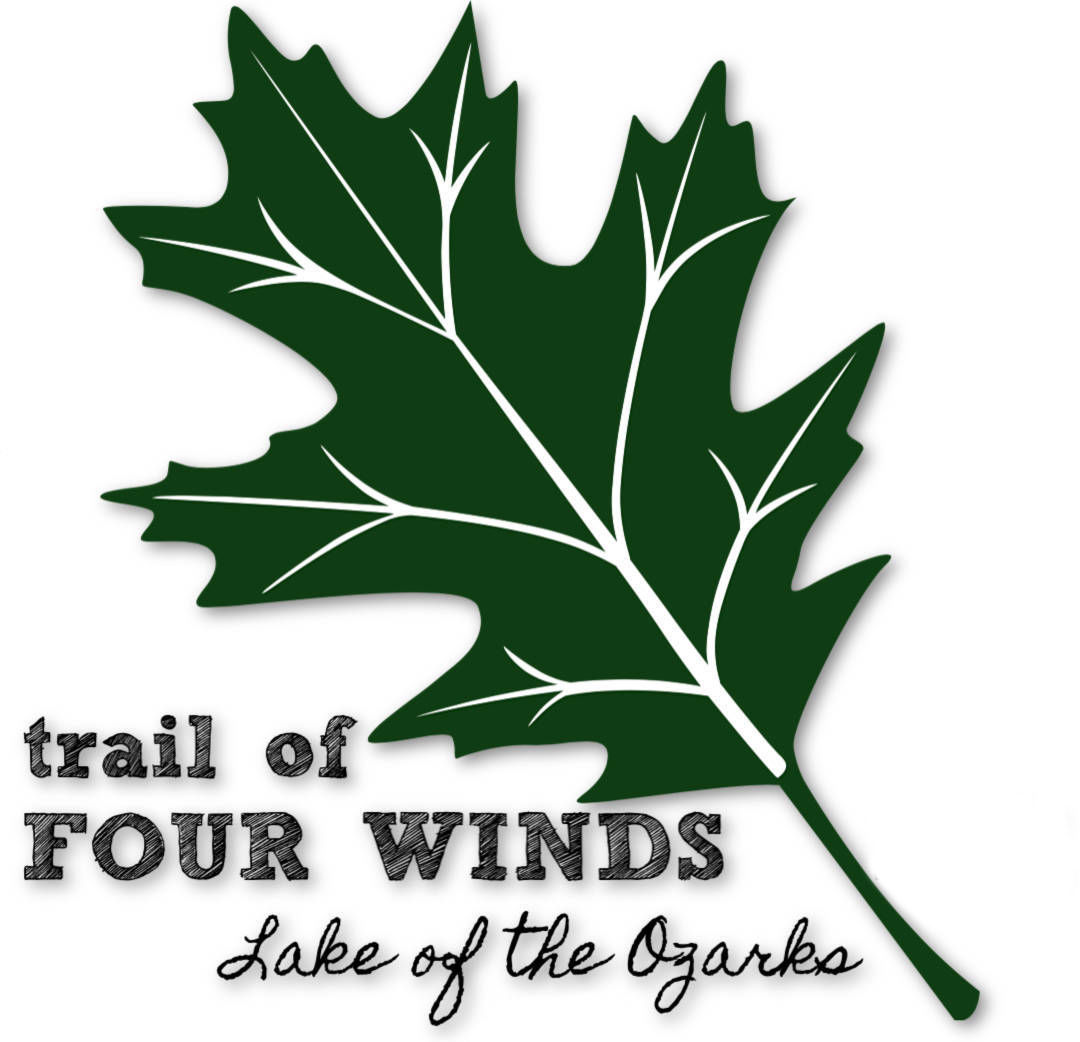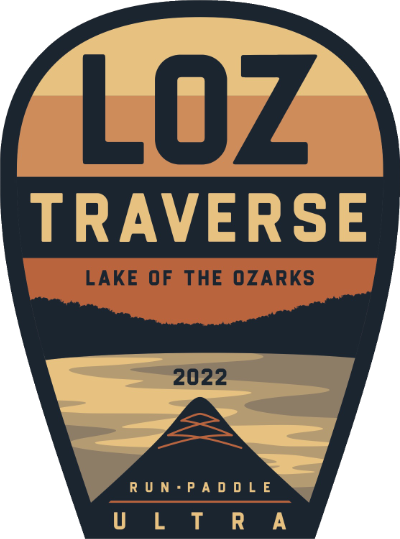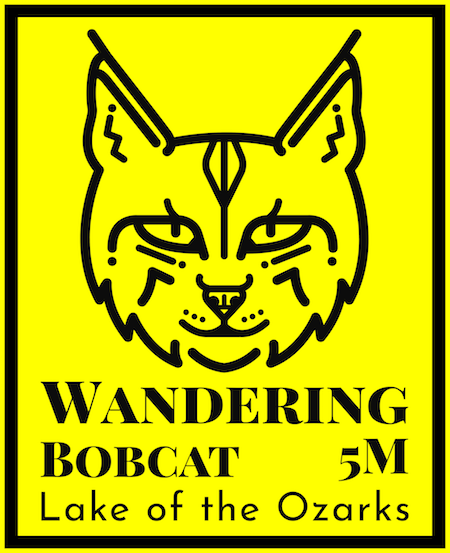 This year's Trail of Four Winds 25K trail run and LOZ Traverse trail run/paddling race will be joined by a new option, the Wandering Bobcat 5-mile trail race
The races will take place on Saturday, May 6th.
Please visit the event's UltraSignup page for complete information, and to register.
* * * * *
RUNSTOCK (posted January 6th)
A new event is coming to the Lake of the Ozarks State Park in mid May. RunStock will offer a 5K on the evening of Friday, May 19th, in addition to the start of a 48-hour race. A 10K and half marathon will be held on Saturday, followed by a marathon (and completion of the 48-hour race) on Sunday.
Online registration is available here. Refer to the event's Facebook page for additional information.
* * * * *
RUN WITH THE COPS, NOT FROM THE COPS 5K/10K (posted January 6th)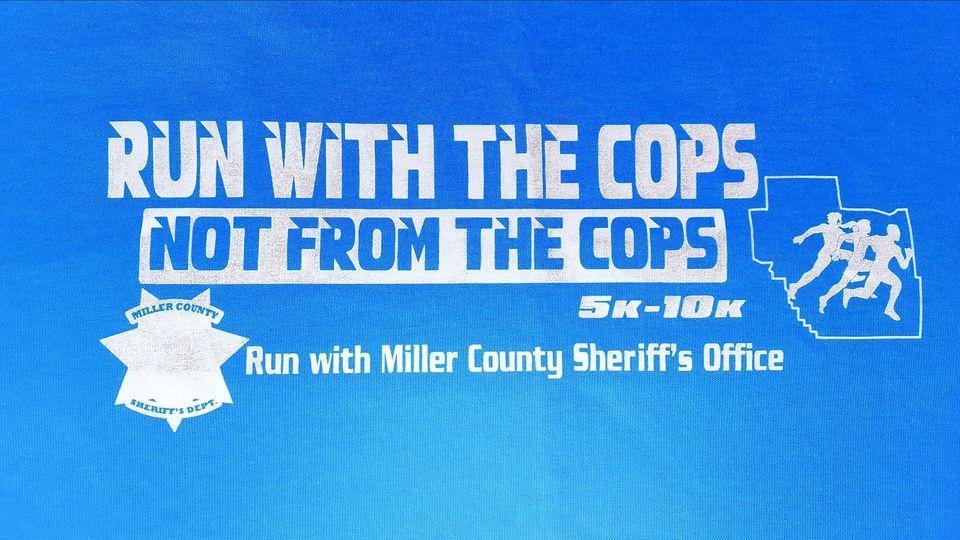 No details have been announced for the Miller County Sheriff's Office's Run with the Cops, Not from the Cops 5K/10K. Normally, the race is held on the first Saturday in June, which would be June 3rd this year.
* * * * *
ELDON ROCK ISLAND ROAD RACE (updated February 13th)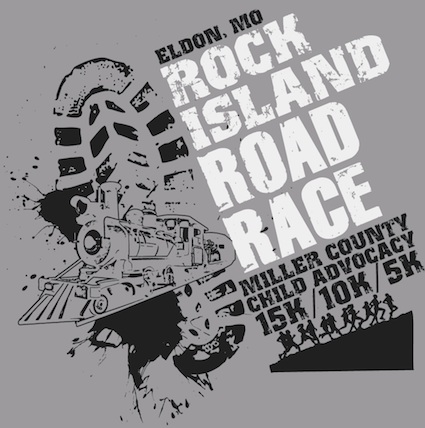 The sixth annual Rock Island Road Race in Eldon will be held on Saturday, June 10th at Rock Island Park. The race, which will offer 5K, 10K and 15K options, is organized by and benefits the Miller County Child Advocacy Council.
The race will start at 7:15 a.m. Race-day registration will be open from 5:45 to 7:00 a.m.
Registration will open at noon on Saturday, March 4th, with discounted entry fees available that day. The first 20 entrants who register for the 10K or 15K will pay just $23. Once those 20 slots are sold, a $5 discount will be available to all other 10K or 15K entrants through the end of the day. The entry fee will be $23 for all 5K registrants that day. The entry fees after March 4th haven't yet been announced.
T-shirts can only be guaranteed to those who register by May 15th.
Visit the race's Facebook page for more information.
A course map can be found here. (The course is unchanged from last year.)
* * * * *
RUN FOR THE HORSES 5K/10K RUN/WALK (posted February 6th)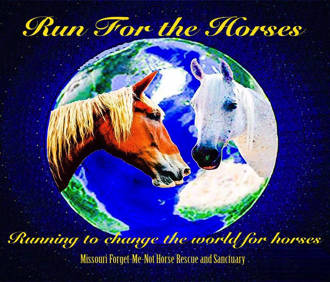 Registration and other details aren't yet available, but the Missouri Forget-Me-Not Horse Rescue & Sanctuary's (Facebook page) Run for the Horses 5K/10K will be held on Saturday, June 24th at the Linn Creek City Park.
* * * * *
NIANGUA DARTER (PADDLING) FUN RUN (posted January 20th)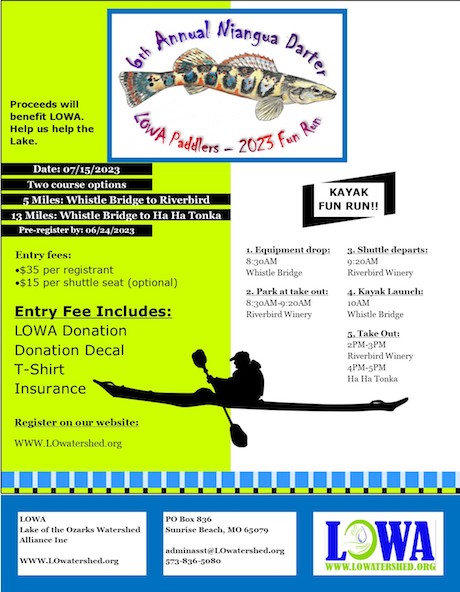 (click on above thumbnail for a larger image)
The Lake of the Ozarks Watershed Alliance will be holding its sixth annual Niangua Darter Fun Run on Saturday, July 15th. Paddlers can choose between 5- and 13-mile courses on the Niangua River. Online registration can be found here.
* * * * *