HA HA HALF (posted December 3rd)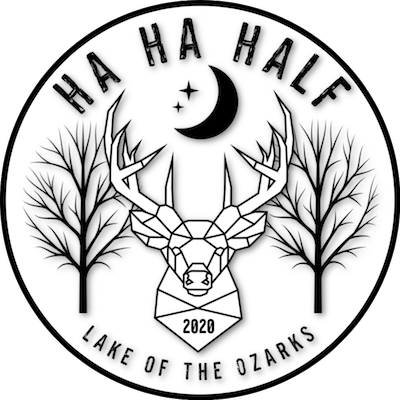 A half marathon is taking place virtually later this month. Participants in the Ha Ha Half can run their race, and submit the data file from the run, anytime during the week of Sunday, December 27th through Saturday, January 2nd. Each runner chooses his or her own course, but for the competition to be fair, the course must be no less than 13.1 miles in length, and the net elevation gain must be at least 1,000 feet. Please visit the event's UltraSignup page and Facebook page for all the details.
* * * * *
WEEKEND EVENTS FOR DECEMBER 5 - 6
This would normally be a busy race weekend, with lots of Christmas-themed races going on all over the state, but that's certainly not the case this year. Most of those races have been cancelled, and a few others went virtual. Thus, the list of races this weekend is very short.
In the Lake area, the third annual 4 Fore 30 Infinity starts at 7:00 a.m. at Lake Valley Country Club west of Camdenton. The race is sold out. Further details can be found at the race website or UltraSignup page.
Sadly, the Columbia Track Club's annual predict-your-finish-time Cheese & Sauerkraut 10-Miler, was cancelled this year due to the coronavirus. This is one of the oldest races in the state, dating back to 1974.
Elsewhere:
Columbia:
Cheese & Sauerkraut 10-Miler, McBaine Trailhead on Katy Trail, free event, Saturday (cancelled)

Kansas City and vicinity:
The Great Santa Run 5K, Sunday

St. Louis and vicinity:

Castlewood 8-Hour Adventure Race, Saturday (cancelled)
Santas on the Loose 5K, Webster Groves, Saturday
Santa's North Pole Dash 5K, St. Charles, Saturday
Wildwood Trail Marathon, Sunday

Tulsa, Oklahoma:
Half & Half Marathon, Sunday
* * * * *
THANKSGIVING DAY PIE RUN 5K/10K (posted December 1st)
The chip timing malfunction at the Jefferson City Road Runners' Thanksgiving Day Pie Run 5K/10K apparenly wasn't a complete disaster. On Monday, the race posted results for 80 of the 82 10K finishers, and 155 of 294 5K runners and walkers. Two of our Lake-area runners, April Leonard and Dan Robertson, finished the 10K in 57:30 and 1:02:34, respectively. Jesse Shields, whom we haven't seen in ages (perhaps he's moved away from the Lake area?), was listed in the 5K results, though his time was missing.
* * * * *

LAKER 5K TURKEY TROT (updated November 28th)
Like the overwhelming majority of races held in this COVID-19-ravaged year, participation at the Laker 5K Turkey Trot was down substantially from last year. There were just 60 finishers at this year's race, versus 108 last year. It was also the lowest total in the race's 11-year history.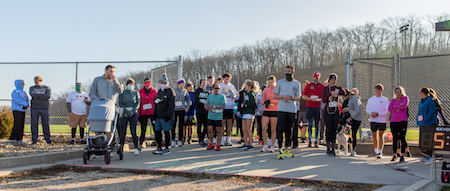 The starting line, at the Camdenton High School baseball field. COVID19 precautions prevented the use of the school building for pre-race and post-race activities. Fortunately, the weather cooperated nicely for the race.

The Laker 5K Turkey Trot has always been a battle among current or former high school or college cross country runners. Indeed, every male winner, and nearly every female winner, of this race in the past ten years has fallen into that group. This year's race extended that record.
The overall men's winner was former Southwest Baptist University cross country runner Tucker Seise, in 17:15. That was three seconds slower (on a different course) from last year, when Tucker was beaten by three-time race winner (and former Drury University runner) Jeremy Ryan. Tucker is now a two-time champion, after winning in 2018 in 18:15.
The women's winner was former Camdenton High School, and now Missouri S&T, cross country runner Clare Holmes. Clare finished in 21:28--the fastest of her four Laker 5K finishes. She's now a three-time winner, after winning in 2017 and 2019. (The 2019 declared winner was Elaine Mallahan, since Clare, who was a Camdenton cross country runner at the time, was deemed ineligible to take the overall victory.) However, it should be noted that Clare and Camdenton senior cross country runner Cambrie Kowal ran the race side-by-side, with Cambrie crossing the finish line a small fraction of a second behind Clare (21:28.64 for Clare; 21:28.86 for Cambrie).
Here are the complete race results:

Paula O'Connor (29:26), daughter Sara O'Connor (30:09), and friend Raj Rajkotia (first-time 5K finisher, in 30:55) took care of Thanksgiving dinner. Sara and Raj came in from warm, sunny Malibu, California.
Many more photos from the race can be viewed here.
* * * * *
THANKSGIVING DAY RACES (posted November 24th)
The biggest race day of the year in the United States is going to be a lot smaller this year, if what we see Missouri is any indication. Only 11 turkey trots--nearly all of them in smaller cities, and only about one-third of last year's total--will be happening this Thanksgiving Day across the state of Missouri. The biggest races have all gone virtual.
Locally, the 11th annual Laker 5K Turkey Trot starts at 9:00 a.m. at the baseball field concession stand at Camdenton High School. Race-day registration opens at 7:30 a.m. Note: This year's course is very different from past years. You may want to view the course map before race day. It can be found on this page. Complete information can be found further down this column under "Upcoming Events".
The traditional Jefferson City, Lebanon and Rolla turkey trots will also be held in-person.
The following table shows what races are being held. In-person races are marked "yes".
THANKSGIVING DAY RACES IN MISSOURI
NUMBER OF FINISHERS

City

Race

2019
2020
Springfield
Turkey Trot 5K Run

5,055

Virtual

Kirkwood
Kirkwood Webster Turkey Day Run
(3 miles, 6 miles, and both distances)

4,380

Virtual

St. Charles
Turkey Trot STL 5K

3,840

395

Kansas City
Ward Parkway Thanksgiving Day 5K/10K

3,590

Virtual

Kansas City
Thanksgiving Day 5K Run & Family Stroll

2,110

Virtual

Kansas City
Turkey Tracks 5K (new in 2020)

-

434

Chesterfield
Chesterfield Turkey Trot 5K

2,210

Virtual

Arnold
Turkey Trot STL 5K

1,799

Cancelled

St. Louis (downtown)
Turkey Trot STL

2,164

Cancelled

Eureka
Turkey Trot STL 5K

1,596

Cancelled

Kansas Ctiy
Thanksgiving Day Turkey Trot 5K/8K

1,479

Virtual

Columbia
Turkey Trax 5K

1,023

Virtual

Joplin
Joplin Turkey Trot

1,000

Cancelled

Olivette
(St. Louis County)
Olivette Turkey Trot 5K

1,366

Virtual

St. Louis

St. Louis Turkey Trot (Half/10/5K in 2020; 8K in prior years)

978

Virtual

Parkville
Parkville Turkey Trail Trot

1,072

Virtual

Kansas City
Pilgrim Run 5K

881

Virtual

Branson
Branson Turkey Trot 5K

609

Virtual

Jefferson City
Thanksgiving Day Pie Run 5K/10K


548

376

Chesterfield
Gobble Wobble 5K

333

246

Mt. Vernon
Mountaineer Turkey Strut 5K

186

Cancelled

Ozark
Turkey Scramble 5K/10K

174

234

Rolla
Galloping Gobbler 5K/10K

160

120

Camdenton
Laker 5K Turkey Trot

108

60

Pierce City
Pilgrims Run 5K

61

?

Boonville
Boonslick Heartland YMCA Turkey Trot 5K/10K

NA

Yes

Mexico
Turkey Trot 5K

NA

Virtual

Troy
Thanksgiving Day Turkey Trot 5K

NA

Yes

Lebanon
Turkey Trot 5K

NA

80 (est.)

Washington
Turkey Day 5K/10K

NA

?

Farmington
Turkey Trot 5K

NA

Yes

St. Louis (Forest Park)
The Hungry Turkey 5K

-

165

TOTAL

36,722

2,500 (est.)
* * * * *

2020 Archives
2019 Archives
2018 Archives
2017 Archives
2016 Archives
2015 Archives
2014 Archives
2013 Archives
2012 Archives
2011 Archives
2010 Archives
2009 Archives
* * * * *

4 FORE 30 INFINITY (updated November 3rd)
The field limit has been reached for 4 Fore 30 Infinity on December 5th. Waitlist registration and more information about the race can be found here.
4 Fore 30 is now a "golden ticket" race, giving the winner a guaranteed entry into the Super Bowl of "last man standing" races, Big's Backyard Ultra in October 2021.
* * * * *
JINGLE BELL 5K (posted November 10th)
Camdenton Bands is holding a Jingle Bell 5K Run/Walk on Saturday, December 12th. The run/walk starts at 8:00 a.m. at Bob Shore Stadium.
The entry fee is $20 through the pre-registration deadline of December 5th. After that date, the entry fee is $25. Only those who pre-register by December 5th will be guaranteed a t-shirt on race day.
Visit the event's Facebook page for more information and a registration link.
* * * * *
TRAIL OF FOUR WINDS 25K (posted September 19th)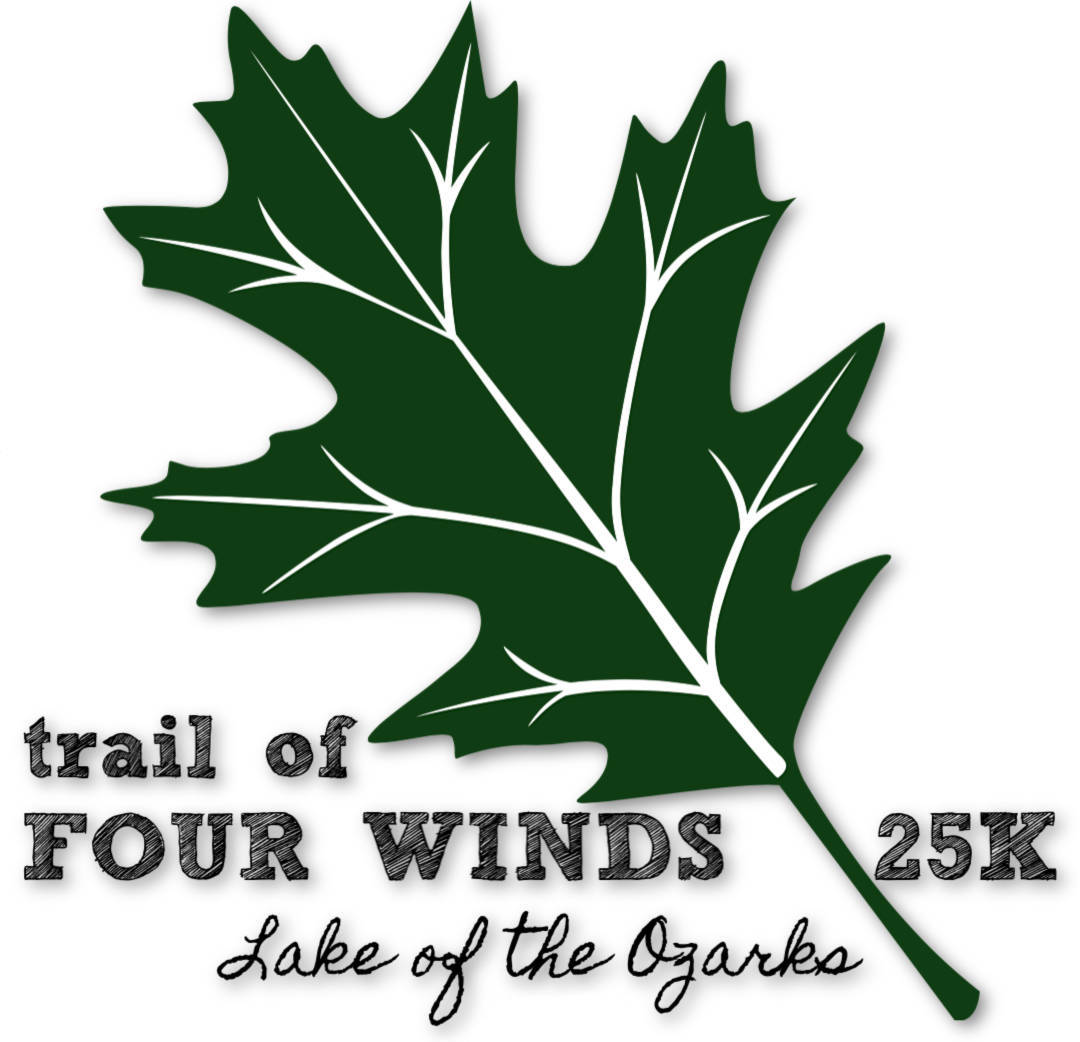 Registration is now open for the 2021 Trail of Four Winds 25K trail race (Facebook page). The race will be held on Saturday, May 1st, at the Lake of the Ozarks State Park.
Please visit the race's website and UltraSignup page for complete information, and to register.
* * * * *

HALF MARATHON, MARATHON & LONGER RUNNING RACES
IN MISSOURI AND VICINITY
2020

Date

Race Name

Distances

Location

NOTE: HIGHLIGHTED DATES INDICATE THAT THE EVENT'S 2020 DATE HAS NOT YET BEEN ANNOUNCED AND/OR CONFIRMED
Dec 5
Cheese & Sauerkraut 10-Miler cancelled
10 miles
Columbia, MO
Dec 5
St. Jude Memphis Marathon Weekend
cancelled
Marathon/Half/10K/5K
Memphis, TN
Dec 7
Alternate Chili Trail Run
10 miles
Kansas City, KS
Dec 5
4 Fore 30 Infinity
4.1667-mile loops run hourly until one runner completes one lap more than anyone else
Camdenton, MO
Dec 6
Wildwood Trail Marathon
Marathon
Wildwood, MO (west of St. Louis)
Dec 6
Half & Half / Double Half
Half & Marathon
Tulsa, OK
Dec 12
Joplin Memorial Run

Half Marathon, 10K & 5K
Joplin, MO
Dec 12
Desert Solstice
24-hour run
Phoenix, AZ
Dec 13
Mississippi Gulf Coast Marathon
Full: Scott Gray; Chris Hein
Marathon/Half/5K
Biloxi, MS
Dec 19
Jacob Wells 3 Bridges Marathon
Marathon
Little Rock, AR
Dec 19
Run for the Ranch

Marathon, Marathon Relay, Half and 6-Hour Run
Springfield
Dec 26
Last Chance Ultra
inaugural race
100-mile, 50-mile and 50K
Stockton Lake
Dec 27 - Jan 2
Ha Ha Half
Virtual half marathon
Runner's choice

2021

March 27
Bridge & Dam
Half Marathon, 10K, 5K; Double Down (half+10K) and All-In (half+10K+5K) Challenges
Lake Ozark, MO
May 1
Trail of Four Winds 25K

25K trail run
Lake of the Ozarks State Park
July 8
Vol State
Scott Page & Alysia Maschino
500K (314-mile) race from Missouri to Georgia
Dorena Landing, MO
* * * * *