Rocky Top Trail
(Click on an image to view it in a larger size)
For additional information, view the trail map and trail description prepared by the Missouri State Parks.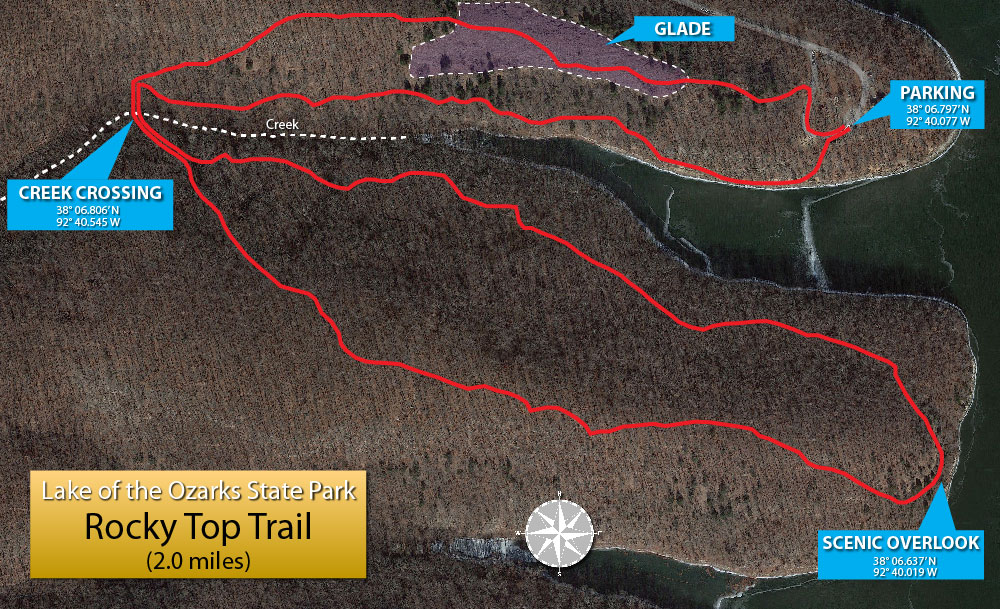 Comments
The Rocky Top Trail has three distinct advantages over most other trails in the Lake of the Ozarks State Park:
For those living or staying in Osage Beach, it's located just minutes away, near Public Beach #2.

It's only two miles long, so hiking it isn't a major commitment of time. You should easily be able to hike it in about an hour.

It offers a great, panoramic view of the lake, as well as a rare and interesting view of a hilltop glade.
The trail is great for hiking, with a few important caveats:
The section north of the cove and creek crossing has lots of protruding rocks and tree roots. (So many, in fact, that you'll need to watch each step you take.) This makes the trail largely unsuitable for young children. There's a playground at the parking lot that may entertain them.

The trail can be muddy in places, and the creek crossing might have standing water. If it's rained within a few days, wear old or waterproof shoes.

There are some hills along the trail, although nothing steep enough to be a problem for anyone in good health.
The trail isn't advised for mountain biking. The protruding rocks and tree roots, plus some narrow passages between trees, are serious hazards. The glade section is particularly rough.
Running is fine on the section south of the cove and creek crossing. On the north side, you'll need to be very cautious, as tripping and falling will be constant dangers.

Photos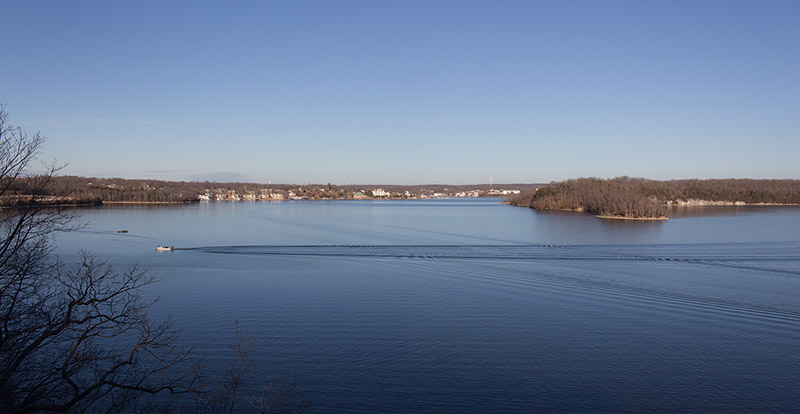 The scenic overlook provides a great panoramic view of the Grand Glaize Arm of the lake.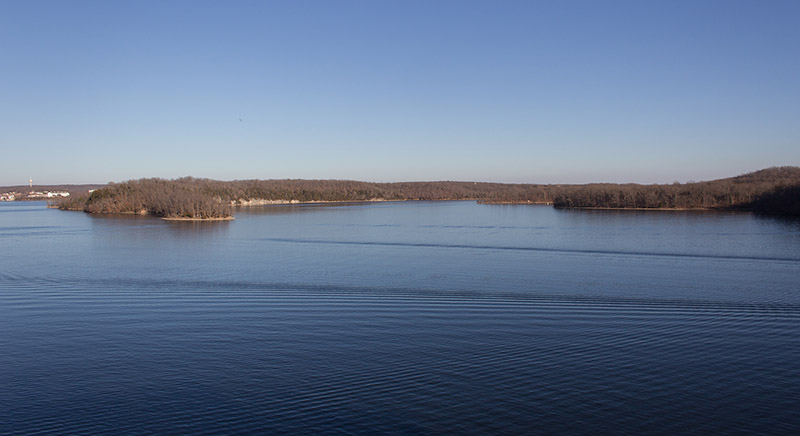 Another photo from the scenic overlook.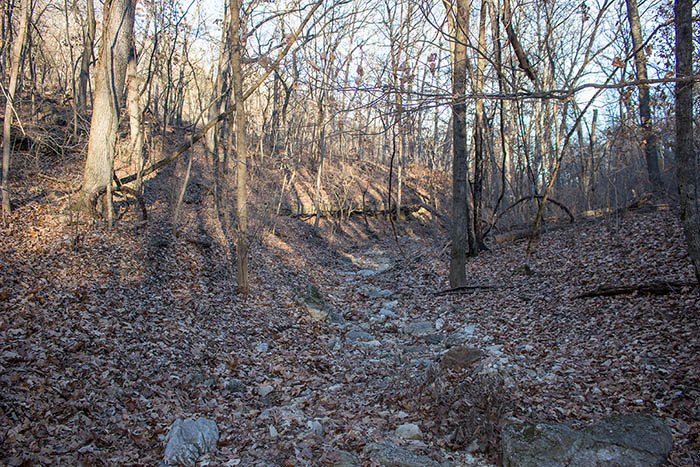 A view of the creek crossing, looking east.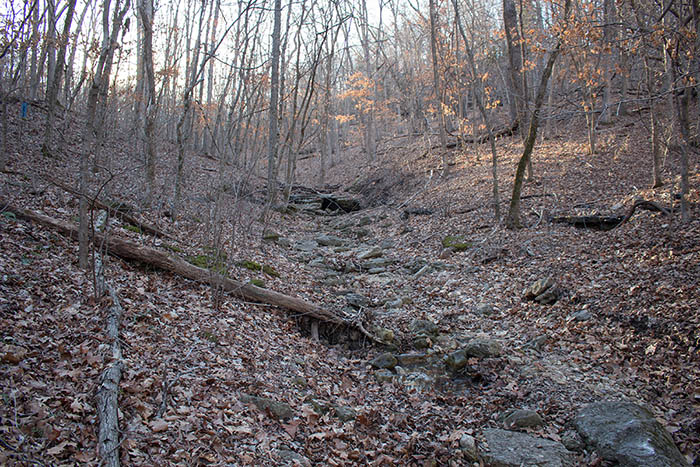 Another view from the creek crossing, this time facing west.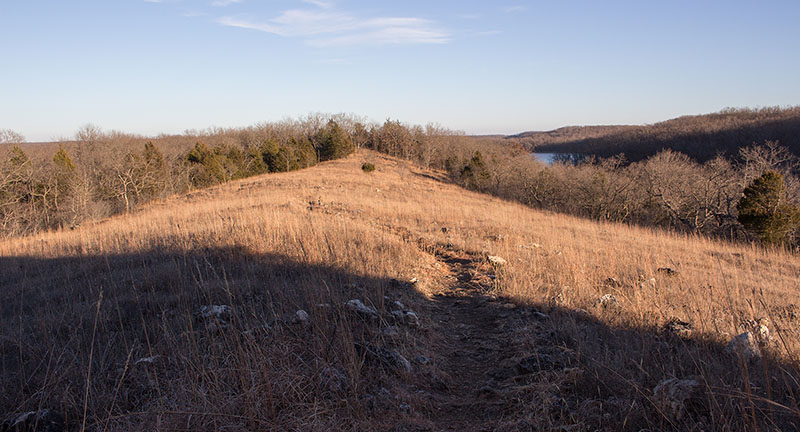 A view of the glade.