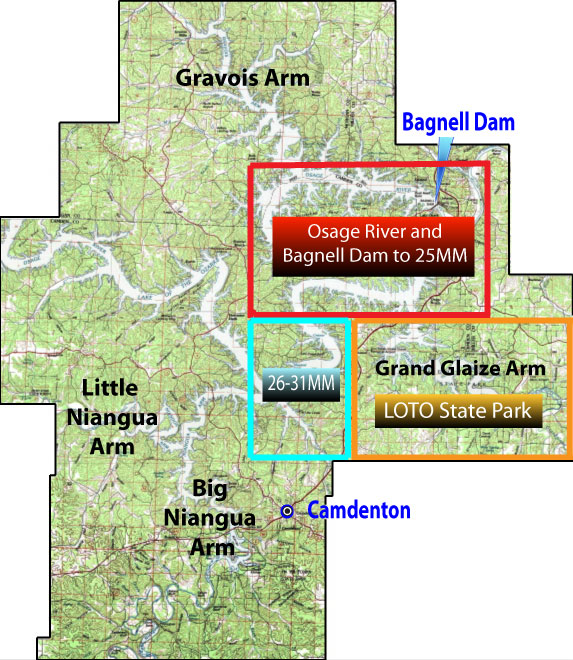 There are some things you should know about kayaking at the Lake of the Ozarks:
Due to heavy boat traffic and the resulting large wakes, there are times and places on the lake that you should avoid kayaking.


The weather can change rapidly, so keep your eyes on the weather. If you see lightning, get off the water as soon as possible.


State law requires that you have a life vest for each person onboard.


If you will be on the water after dusk or before sunrise, you must have a flashlight or other light onboard to be able to warn other boaters of your presence.


Take precautions against hypothermia. Cold water can be deadly. Wear a wetsuit or drysuit, and kayak close to the shoreline.


Bring a cellphone with you, if at all possible. If you need help, or need to summon help for others, call the Missouri State Water Patrol at (573) 751-3333. Be sure you always know your approximate location. Bring a map or GPS unit with you if you're not familiar with the lake.


Virtually all the docks and boat ramps on the lake are private property. Before using them, ask the owner for permission to use them. If you ask nicely, chances are good that you'll get permission.