CABIN FEVER RELIEVER 5K/10K/20K (posted February 7th)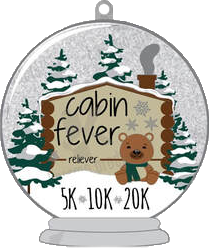 Matt Weatherford of Eldon was the only Lake-area runner to toe a starting line on this cold, dreary and snowy weekend. Matt was in Rogersville (10 miles east of Springfield) on Saturday for the Ozark Mountain Ridge Runners' 6th annual Cabin Fever Reliever. He finished the 10K in 1:11:08. He placed second in the men's 20-29 age group, missing out on a victory in his age group by a miniscule 0.35 seconds.
There were 268 finishers on the day, including 111 in the 5K, 79 in the 10K, and 78 in the 20K. Our former LOTO running buddy Andy Goessman took 4th overall (and first in men's 30-39 age group) in the 10K, finishing in 42:27. Randy Acklin of Marshfield placed 6th in the 40-49 age group in the 20K with a 1:41:11 finish.
Complete results can be found here.
* * * * *
ROC7K TRAIL RUN (posted January 24th)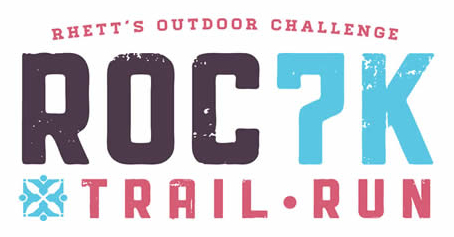 Three Lake-area runners were in Columbia on Saturday vying to become the very first local runner to cross a finish line in 2021. Sarah Wood of Eldon won those bragging rights by finishing the ROC7K Trail Run at Cosmo Park in 42:21. Sarah won the women's 30-39 age group over 21 others.
Brian Frederick of Kaiser finished in 49:31, taking 7th (of 13) in the men's 50-59 age group. Another Eldon runner, John Brody, finished in 58:23, placing 15th (of 16) in the 40-44 age group.
Our Columbia running friend Andy Emerson finished 5th overall among the 128 total competitors, in 35:35.
Less than two seconds separated the top two finishers. Complete results can be found here.
* * * * *
DAVID'S TRAIL ENDURANCE RUN (posted January 24th)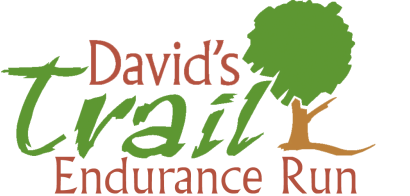 Thirteen of our Lake-area runners traveled to Mountain Home, Arkansas on Saturday for the sixth annual David's Trail Endurance Run (Facebook page). Five managed to pull off podium finishes.
In the 50K, Chris Boyle won the 40-49 age group, with a 5:38:41 finish that also placed him 4th overall (of 52 finishers). John Shelby and Gary Braman took 2nd and 3rd, respectively, in the 50-59 age group.
In the 25K, Tucker Seise knocked 13 minutes off of last year's 3rd-place overall finish time, but his 1:54:19 was still only good enough for another 3rd-place overall. (It should be noted that the second-place finisher was also credited with a 1:54:19 finish time, so Tucker apparently missed out on that spot by a fraction of a second.) Rob Kucsik, who aged up to the 50-59 group this year, took 3rd place with a 2:45:22 finish time.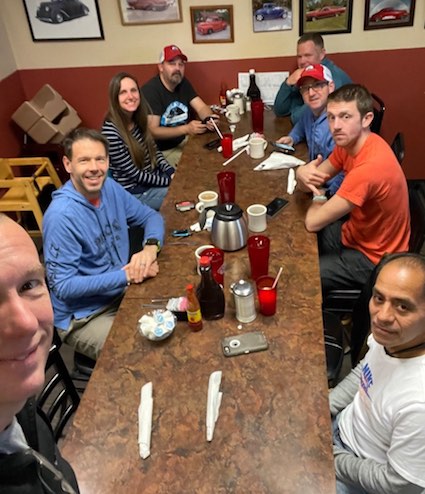 Some of the Lake-area entourage (clockwise, from lower left): Gary Braman, Scott Page, Katie Roberts, Stacy Roberts, Mark Matthews, Rob Kucsik, Tucker Seise and Nigher Alfaro. (Photo provided.)
Here are results for our Lake-area runners, plus a few runners familiar to us:
DAVID'S TRAIL ENDURANCE RUN
MOUNTAIN HOME, ARKANSAS
JANUARY 23, 2021
RESULTS FOR LAKE-AREA RUNNERS


Name

Finish Time

Age Group

Age Group Place

50K:

Chris Boyle

5:38:41

John Shelby

6:38:08

Aaron Koeppen

6:49:20

Gary Braman

3 of 4

25K:

Tucker Seise

1:54:19

-

Scott Page

2:43:05

5 of 20

Rob Kucsik

2:45:22

Mark Matthews

2:56:59

Doug Kueker

3:00:02

8 of 20

Nigher Alfaro

3:19:26

11 of 20

Stacy Roberts

Katie Roberts

Alysia Maschino
Complete results can be found here.
Lots of photos have been posted on the race's Facebook page.
There were 241 finishers at this year's race (versus 225 last year), including 52 for the 50K, 126 for the 25K and 63 for the 7K.
* * * * *