ST. JUDE IRONMAN 70.3 MEMPHIS TRIATHLON (posted October 20th)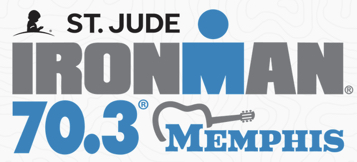 (Note: My apologies for reporting this nearly three weeks late. The top of my desk is littered with numerous notes-to-self, and today I unearthed one written months ago reminding me to look for Jim McDermott's results at the upcoming Ironman 70.3 Memphis in October.)
Jim McDermott was one of 1,764 triathletes competing at the inaugural St. Jude Ironman 70.3 Memphis Triathlon held on Saturday, October 2nd. Jim placed 7th (of 21) in the men's 65-69 age group, finishing in 6:44:43. Here are his splits for the 1.2-mile swim, 56-mile bike and 13.1-mile run:
Swim: 1:01:42
T-1: 10:10
Bike: 3:00:48
T-2: 5:19
Run: 2:26:45
Finish: 6:44:43
The weather in Memphis that day was similar to that at the Lake, with light to heavy rain in the morning before turning dry in the afternoon.
* * * * *
WEEKEND EVENTS FOR OCTOBER 23 - 24
There are no local races this weekend. You'll have the very rare luxury, though, of choosing among three races being held the following weekend.
The regular season is winding down for the high school cross country teams, as district races will take place on October 30th. Camdenton and Macks Creek will be competing on Thursday at the Waynesville District Warmup meet, while Eldon competes Saturday at the Fatima Invitational in Westphalia.
Elsewhere:
Rolla:
Gail's Rock Run 5K, Saturday
Marshfield:
Arrowhead Challenge Trail Run (6K/12K/24K), Saturday
Republic:
Priebe Strong Run (5K/10K/Half marathon), Saturday (no race-day registration)
Jackson (Trail of Tears State Park):
Trail of Tears Three (5K/10K/Half marathon/Challenge), Saturday
Kansas City and vicinity:
Mileage Monsters 5K, Saturday

St. Louis and vicinity:

Gumbo Flats Pumpkin Run (5K/10K), Chesterfield, Saturday
Community Outreach Veterans 5K, Saturday
Harvest Moon Run (5K), Eureka, Saturday evening
Seize the Day 5K, Kirkwood, Sunday

Ottawa, Kansas
Kansas Rails-to-Trails Extravaganza (100M/100K/50M/50K/Marathon/Half), Saturday

* * * * *

BIG DOG'S BACKYARD ULTRA WORLD CHAMPIONSHIP (posted October 19th)

It's finally over. Ohio ultrarunner Harvey Lewis won this year's Big Dog's Backyard Ultra world championship in an extraordinary 85 hours, or 354.2 miles. That was 10 hours longer than anyone had ever needed to go to win a backyard ultra. (One can only wonder if it would have gone longer than that had COVID-related visa problems not kept many international competitors from participating.)
The ultimate duration of a backyard ultra is determined not by the winner, but by the second-strongest competitor in the race, and this year that was Chris Roberts of Kirkwood, Missouri. Chris lasted 84 hours (350 miles).
Terumichi Morishita of Japan lasted 80 hours (33.3 miles), providing the only competition for Harvey and Chris for 18 hours.
Chris Boyle, who earned his spot in the championship by winning last year's 4 Fore 30 (in 38 hours, or 158.3 miles), lasted 29 hours.
Links:
Lazarus Lake's Facebook page


Big Dog's Backyard Ultra Run Group Facebook page

Ultrasignup page
Here's a chart (click on it for a larger image) showing the rate of attrition for this year's field compared to the 2019 and 2020 races.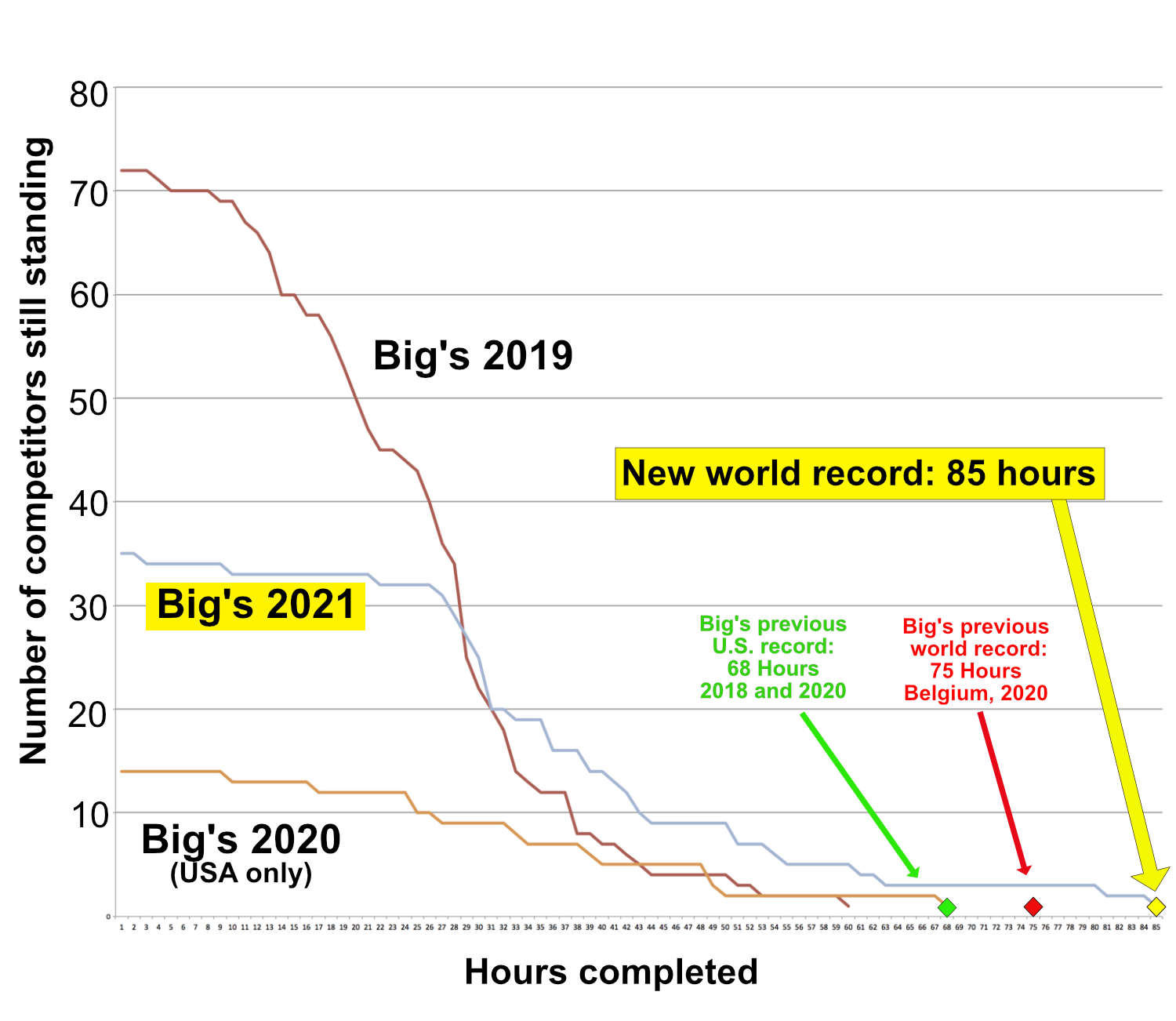 * * * * *
THE GREAT GO! ST. LOUIS HALLOWEEN RACE (posted October 17th)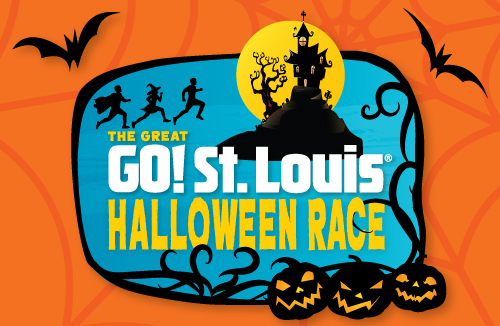 It's rare for a long-time runner to set new personal records, but 57 year-old Pete Groce of Eldon did just that at Sunday's Great GO! St. Louis Halloween Race in Eureka. Pete finished the half marathon in 1:40:52, beating his previous best by several minutes. Had Pete crossed the line 30 seconds faster, he would have won the men's 55-59 age group. He took second place, finishing ahead of 14 others.
Complete race results are here.
Participation was up from last year, but only about half of 2019's total.
| | 2019 | 2020 | 2021 |
| --- | --- | --- | --- |
| Half Marathon | 1,115 | 482 | 531 |
| 10K | 1,122 | Not offered | 497 |
| 5K | 1,087 | Not offered | 668 |
| Total | 3,324 | 482 | 1,696 |
* * * * *
F*L*A*T*S TRAIL HALF MARATHON (posted October 17th)
Aaron Koeppen headed to Kirksville for the third time in four years to run at the F*L*A*T*S Trail Half Marathon at Thousand Hills State Park this past Saturday. (FLATS is an abbreviation for the Forest Lake Area Trail System, an all-volunteer community organization that promotes trail development in the Kirksville area.)
Aaron finished in 1:50:08 in 2018 and 1:52:30 in 2019, and split the difference this year, finishing in 1:51:33. He placed 16th overall (of 94 competitors).
Complete race results are here. The race had 94 finishers this year, versus 92 last year and 154 in 2019.
* * * * *
GARMIN KANSAS CITY MARATHON, HALF MARATHON & 5K/10K (posted October 17th)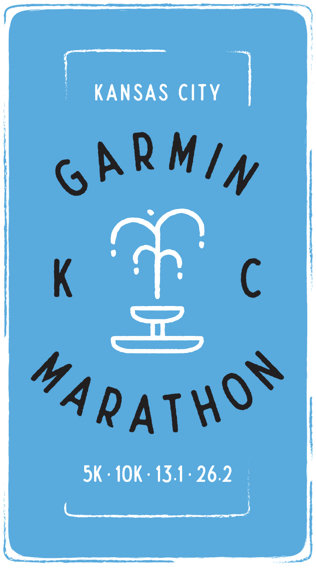 The Garmin Kansas City Marathon, Half Marathon & 5K/10K retained its bragging rights as the largest full and half marathons, despite suffering a large 36% decline in total participation from its last race in 2019. (The 2020 race was cancelled due to COVID.)
Aaron Berendzen shaved a minute off his half marathon finish time two years ago, finishing in 1:51:07 (versus 1:52:01), and placing 48th (of 147) in the men's 40-44 age group.
Full results can be found here.
Here's a breakdown ot the race's participation by distance and year since 2015:
2015
2016
2017
2018
2019
2020
2021
Marathon

1,298

1,250

1,285

1,264

1,227

COVID

941

Half Marathon

4,556

4,168

3,584

3,990

4,137

2,432

10K

-

-

1,146

1,365

1,297

811

5K

888

938

950

1,272

1,006

725

Total

6,742

6,356

6,965

7,891

7,667

4,909
* * * * *
HIGH SCHOOL CROSS COUNTRY MEET RESULTS FOR OCTOBER 14th (posted October 17th)

The Tri-County Conference held its cross country meet on Thursay at Eldon Golf Club. Complete results can be found here.
Here are the top varsity boys and girls runners for Eldon, Osage and Versailles:
Name

School

VARSITY BOYS:
Nathan Reynolds
Eldon

10

18:31

3 of 49

Colin Misenheimer

Matthew Radefeld

21:29

26 of 49

VARSITY GIRLS:
Zoe Martonfi
Eldon

10

20:25

2 of 44

Bayley Johnson

Alexxis Birdsong
In the team standings, Osage took second place in both the boys and girls races. The Eldon boys took sixth, and the girls placed fourth.
* * * * *

2021 Archives
2020 Archives
2019 Archives
2018 Archives
2017 Archives
2016 Archives
2015 Archives
2014 Archives
2013 Archives
2012 Archives
2011 Archives
2010 Archives
2009 Archives
* * * * *

GIVE 'EM THE BIRD 5K RUN, 1-MILE WALK & KIDS RACE (posted August 5th)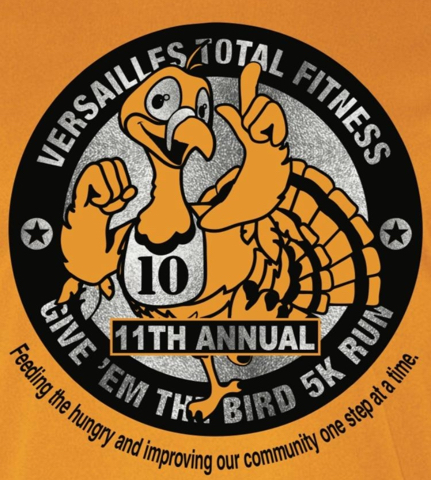 Versailles Total Fitness' eleventh annual Give 'Em The Bird (Facebook page) 5K run/walk and 1-mile walk, plus a quarter-mile race for kids, will be held on Saturday, October 30th. It will start at 9:00 a.m. at Versailles Total Fitness (map) at 131 N. Monroe in downtown Versailles.
Give 'Em The Bird has the biggest "wow" factor of any 5K in the Lake area, including a live radio broadcast and music by race co-sponsor KS95.1, a live singing of the national anthem, the Second Baptist Church choir singing on the church steps along the course route, plenty of course support from the police, firefighters, and volunteers along the closed course, chip timing, really nice technical t-shirts, and a fun race for kids. This race really is the Super Bowl of Lake-area 5Ks, and it perennially attracts a big field with some of the fastest runners in the Lake area and beyond. (Actually, a Lake-area runner has not been an overall male or female winner of this race since 2017.)
---
Very Important! To help minimize close contact to others at the race, there will be no race-day registration this year. If you want to participate, you'll have to sign up online, by mail, or in-person at Versailles Total Fitness prior to race day.
---
Registration is available online, or you can download a registration form to mail to or drop off at Versailles Total Fitness. The entry fee is $25 if you register on or before October 23rd. The fee rises to $35 from October 24th through 29th. Long-sleeved, technical t-shirts can only be guaranteed to those who register by October 7th.
The quarter-mile kids run will follow the 5K and 1-mile events. There's no entry fee, but also no t-shirt, for participants. They will, however, receive finishers ribbons.
* * * * *
ELDON DOG PARK 5K RUN & DOG WALK (posted September 24th)

The fifth annual Eldon Dog Park 5K Run & Dog Walk(Facebook page), benefiting the Eldon Dog Park, will be held on Saturday, October 30th, at the Eldon Public Safety Building on S. Oak Street. The run/walk starts at 7:30 a.m. Race-day registration will be open from 6:45 to 7:15 a.m.
The entry fee for humans is $15 through October 15th, and includes a guaranteed t-shirt. After that date, the entry fee rises to $20, and a t-shirt is not guaranteed. The entry "fee" for dogs is a new or gently-used dog toy.
Download a flyer/registration form here.
* * * * *
2 FAST 5K & 1-MILE RUN/WALK (posted October 17th)
(Note: This event is taking place in two weeks. I found out about it by accident just yesterday.)
The 2 Fast 5K & 1-Mile Run/Walk will be held on Saturday, October 30th at the Linn Creek City Park. The race starts at 9:00 a.m. Race-day registration will be open from 8:00 to 8:45 a.m.
The entry fee is $30 for those racing solo, and $55 for those racing as doubles.
Check out the event's Facebook page for more information and to register online.
* * * * *
LAKER TURKEY TROT 5K (posted September 27th)
The 12th annual Laker Turkey Trot 5K will take place on Thanksgiving Day at Camdenton High School. The race will start at 9:00 a.m.
The entry fee for those who pre-register on or before November 11th is $20. Only those who pre-register by November 11th will receive a t-shirt on race day.
The registration fee remains at $20 from November 12th through Wednesday, November 24th, but you won't receive a t-shirt.
Race-day registration will cost $25, and doesn't include a t-shirt.
Online registration and additional race details can be found here.
* * * * *
TRAIL OF FOUR WINDS ENDURANCE RUNS (posted May 15th)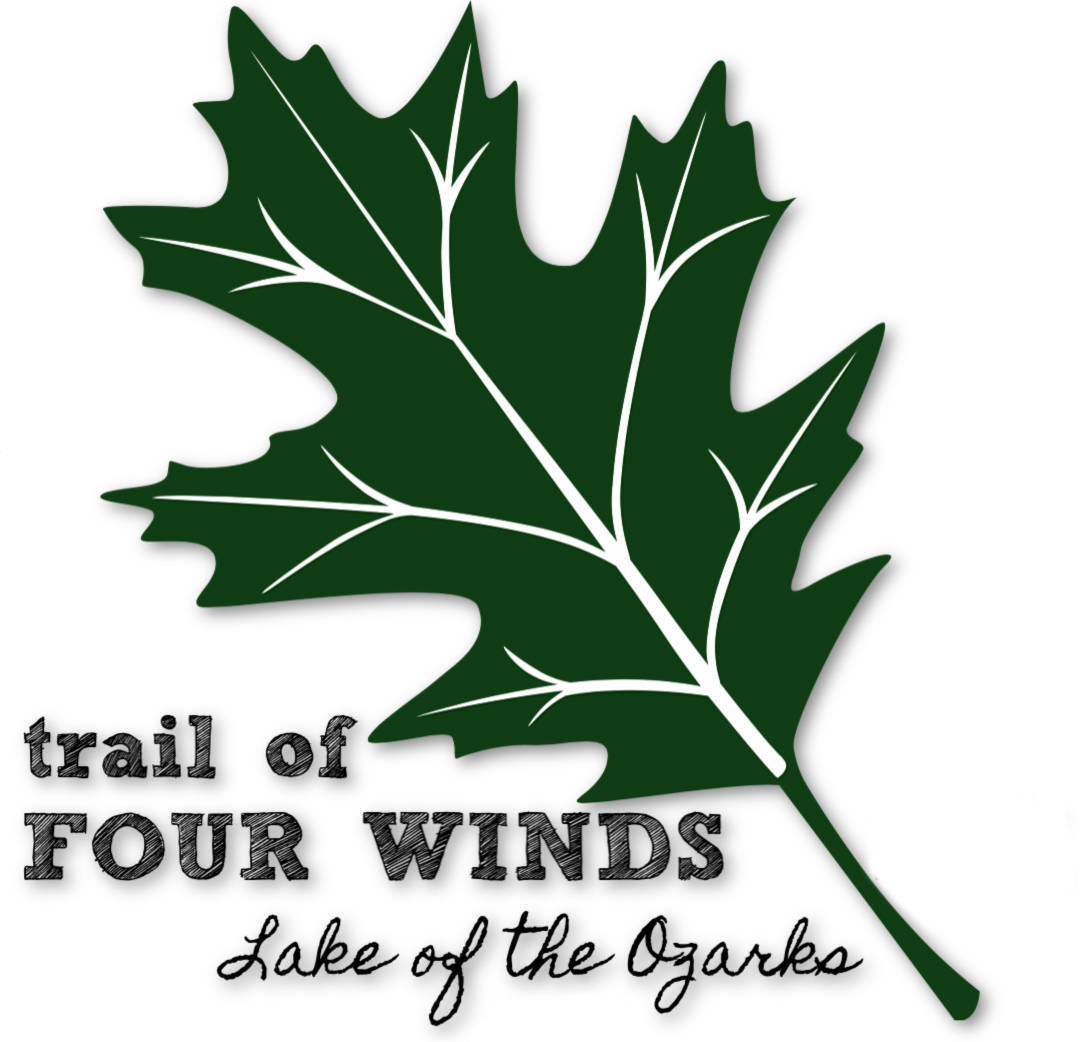 The Trail of Four Winds 25K is expanding in 2022. The expanded event, to be known as the Trail of Four Winds Endurance Runs (Facebook), will include the traditional 25K trail race, and a newly-added ultra distance race called the LOZ Traverse. The new race includes two running segments--totaling 33 miles--on two trails in the Lake of the Ozarks State Park. The running segments are separated by a four-mile (round-trip) paddling segment between the trails. (Participants must provide their own kayak/canoe/paddleboard.)
The event will take place on Saturday, May 7th.
Please visit the race's UltraSignup page for complete information, and to register.
* * * * *

Ultramarathons, Marathons & Half Marathons
(.xlsx)