DAVID'S TRAIL ENDURANCE RUN (posted January 23rd)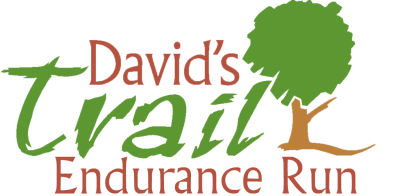 Ten of our Lake-area runners traveled to Mountain Home, Arkansas on Saturday for the seventh annual David's Trail Endurance Run (Ultrasignup) (Facebook). Seven managed to pull off podium finishes.
Chris Boyle was the overall winner (over 32 others) of the 50K, finishing in 5:19:18. Chris knocked 19 minutes off his fourth-place finish time from last year. John Shelby again took second place in the in the 50-59 age group, crossing the line in 7:11:18.
It was, in the words of the immortal Yogi Berra, "déjá vu all over again" for Tucker Seise. For the third year in a row, Tucker took third overall (among 90 competitors this year) in the 25K, this time finishing in 2:01:52. About 50 minutes later, Gary Braman, Rob Kucsik and Nigher Alfaro crossed the line to take second, third and fourth, respectively, in the men's 50-59 age group.
Miracles do happen, as Stacy Roberts can now attest. He took home an age-group victory, winning the 40-49 age group in the 7K with a 48:14. Mark Kempf finished about a minute later to take third in the 50-59 age group.
Here are the results for all of our Lake-area runners:
DAVID'S TRAIL ENDURANCE RUN
MOUNTAIN HOME, ARKANSAS
JANUARY 22, 2022
RESULTS FOR LAKE-AREA RUNNERS


Name

Finish Time

Age Group

Age Group Place

50K:

Chris Boyle

5:19:18

-

John Shelby

7:11:18

25K:

Tucker Seise

2:01:52

-

3rd overall male

Gary Braman

2:52:08

M50-59

2 of 6

Rob Kucsik

2:54:36

M50-59

3 of 6

Nigher Alfaro

2:55:41

M50-59

4 of 6

Mark Matthews

3:05:39

M40-49

9 of 13

Alysia Maschino

3:50:58

9 of 18

7K:
Stacy Roberts

48:14

M40-49

1 of 4

Mark Kempf

49:12

M50-59

3 of 6
Complete results can be found here.
Lots of photos have been posted on the race's Facebook page.
There were 180 finishers at this year's race (compared to 241 last year and 225 in 2020), including 33 for the 50K, 90 for the 25K and 57 for the 7K.
* * * * *

2022 Archives
2021 Archives
2020 Archives
2019 Archives
2018 Archives
2017 Archives
2016 Archives
2015 Archives
2014 Archives
2013 Archives
2012 Archives
2011 Archives
2010 Archives
2009 Archives
* * * * *

POLAR BEAR STRUT 5K RUN/WALK (posted January 6th)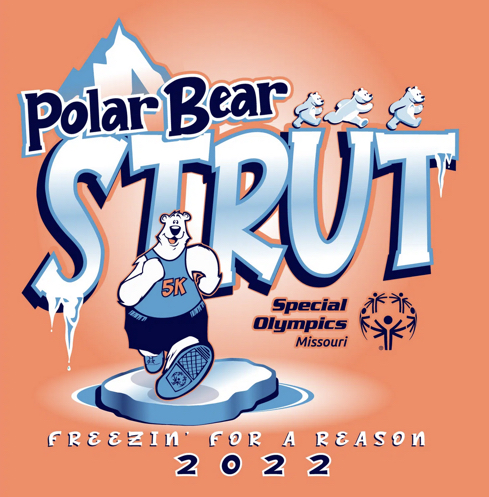 The oldest running race in the Lake area, the Polar Bear Strut, returns for its 21st year on Saturday, February 26that Public Beach #2 in the Lake of the Ozarks State Park. The event is a benefit for Special Olympics Missouri and is hosted by the Osage Beach Police Department.
The race starts at 10:00 a.m. Race-day registration opens at 9:00 a.m.
The entry fee is a donation or fund-raising minimum of $50. Online registration and fundraising are available.
* * * * *
TAME THE DRAGON (posted January 6tj)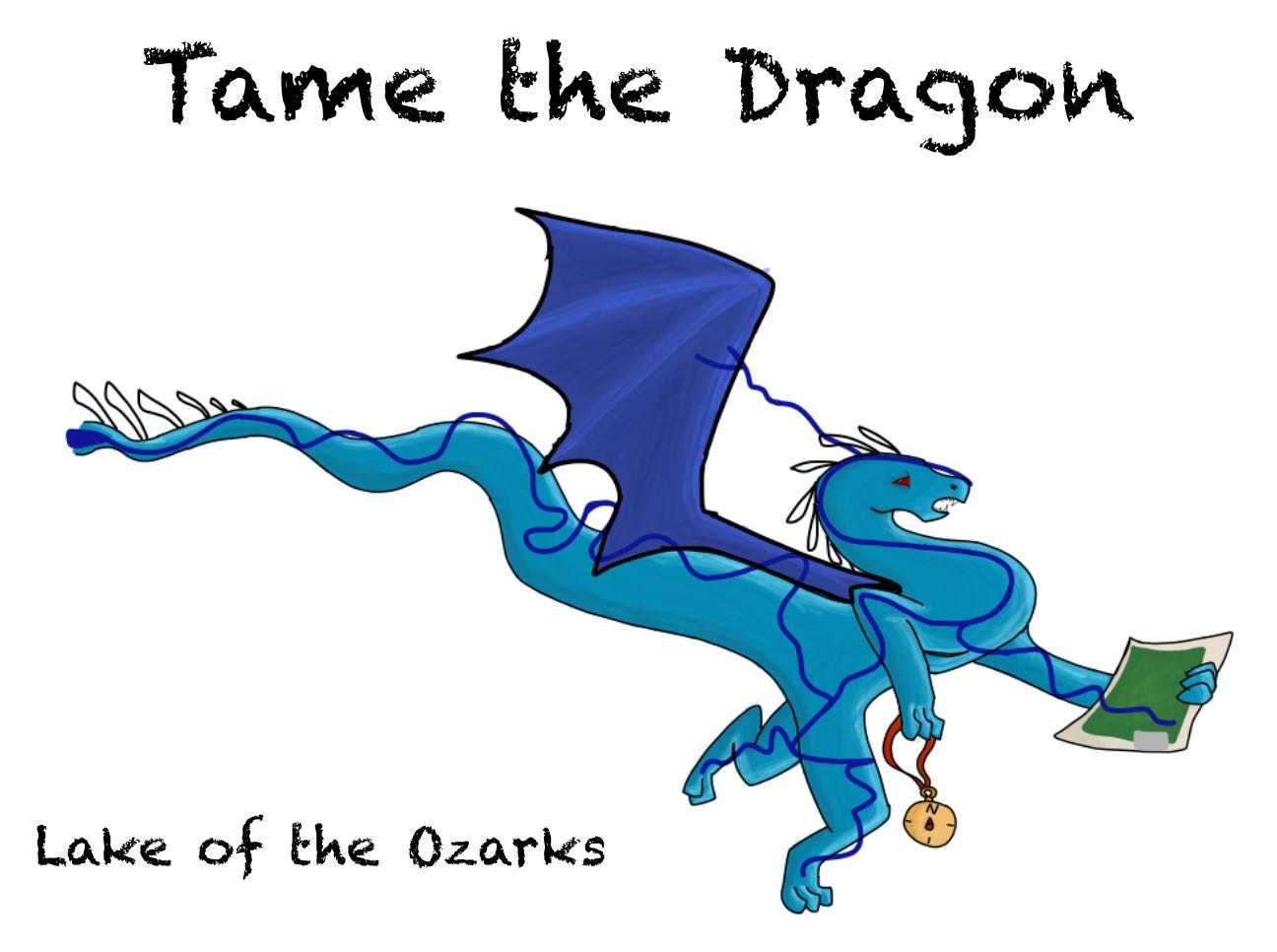 The St. Louis Orienteering Club is returning to the Lake of the Ozarks State Park on Saturday, February 26th for their third annual Tame the Dragon orienteering race.
See the event's webpage for further details.
The race format will be an 8-hour rogaine, and will start at 8:00 a.m. (Maps will be handed out at 7:00 a.m.)
A "rogaine" (it's name is derived from the first names of three Australians--Rod, Gall and Neil--who developed the idea decades ago) consists of solo competitors or teams navigating a large area to find as many checkpoints as possible within the allotted time. The winner is that solo competitor or team which finds all of the checkpoints and reaches the finish line first. If no one finds all of the checkpoints, the winner is the one that collects the most points. (Checkpoints have different point values, so focusing on the most valuable checkpoints is a possible winning strategy.)
Prior to the race, each competitor receives a map and a list of checkpoint coordinates. They then plot their own course route, and rely on their navigational skills and speed to collect as many points as possible, and as quickly as possible. Needless to say, GPS units aren't allowed.
Orienteering races are generally self-supporting. Competitors should be prepared to rely only on what they (or their teammates) bring or carry with them.
* * * * *
WHOBILATION 5K RUN/WALK (posted November 8th)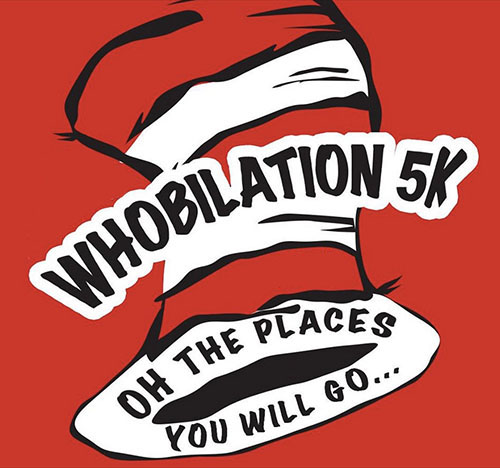 The Tri-County YMCA will hold its fourth annual Whobilation 5K Run/Walk on Saturday, March 5th, at the YMCA's facility on Airport Rd. in Osage Beach. The Dr. Suess-themed race will start at 9:00 a.m., with race-day registration opening at 7:30 a.m. Proceeds from the event will go to support the YMCA's childcare program.
The entry fee is $30 until February 28th, and $35 after. To be guaranteed a t-shirt on race day, you need to register by February 18th.
A mail-in registration form can be downloaded here. Online registration isn't available at this time.
* * * * *
BRIDGE AND DAM 25K, HALF MARATHON, 10K & 5K (posted October 27th)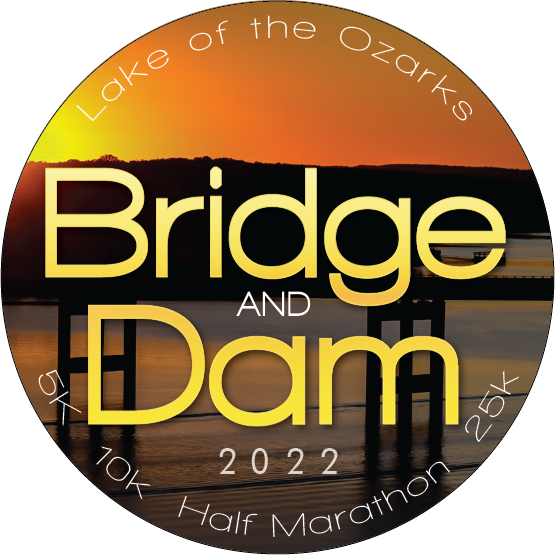 Registration is now open for the 2022 Bridge and Dam 25K, Half Marathon, 10K & 5K (Facebook page). It will be held on Saturday, March 26th, in Lake Ozark. The race starts at 7:30 a.m.
The 25K option is new for 2022. (The Double Down and All-In Challenges have been dropped.)
The event is organized by the Lake of the Ozarks chapter of the non-profit Missouri Fellowship of Christian Athletes (FCA).
Online registration is available through Wednesday, March 23rd. Refer to the race website for much more information.
* * * * *
TRAIL OF FOUR WINDS 25K / LOZ TRAVERSE (updated January 23rd)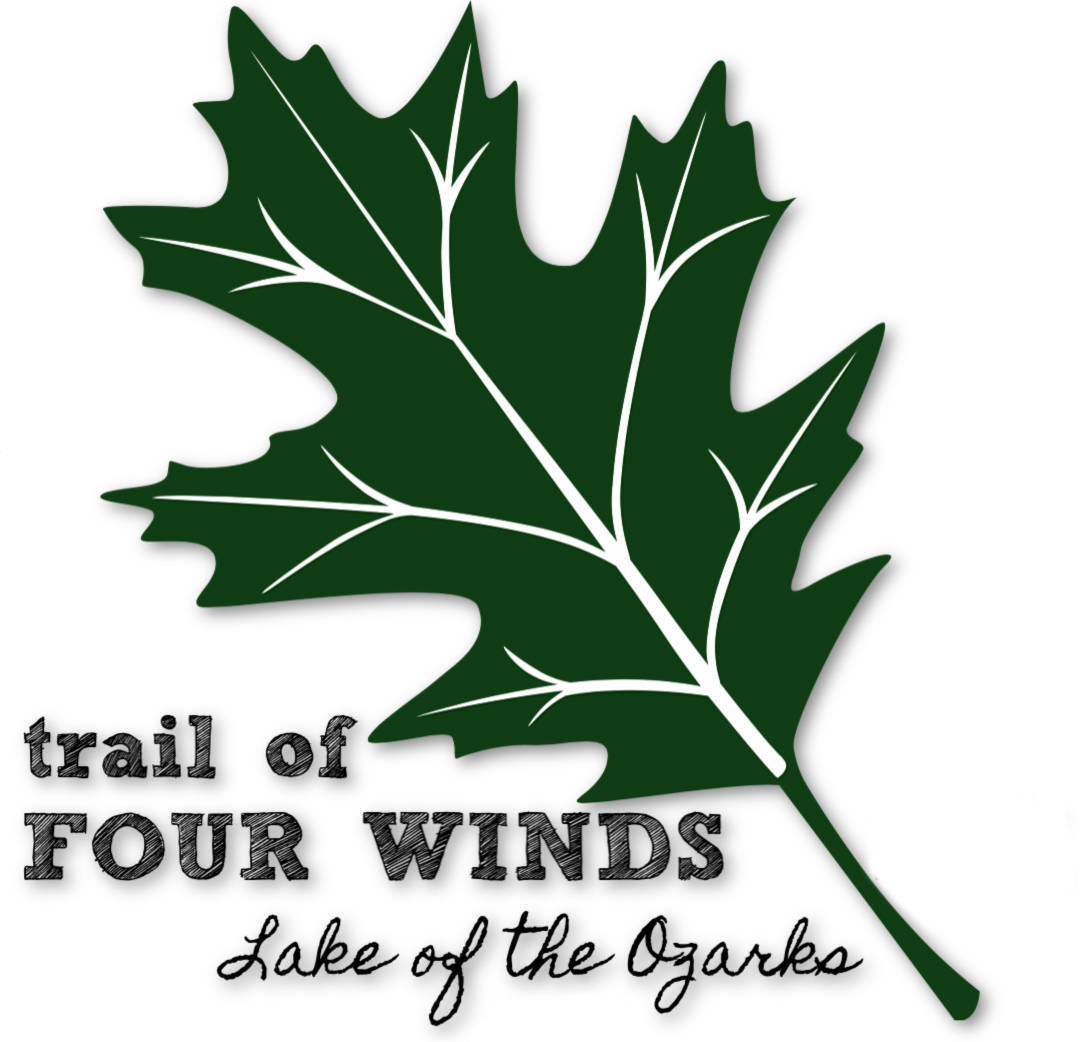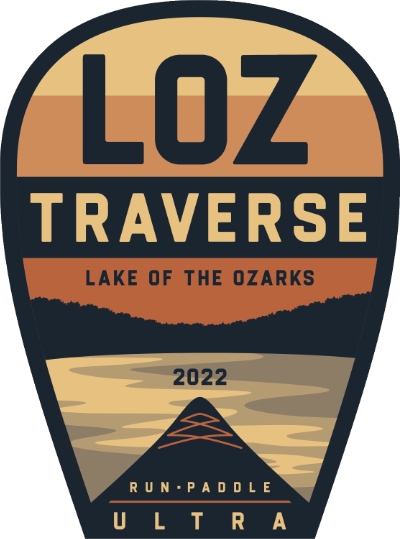 This year's Trail of Four Winds 25K will be accompanied by a newly-added ultra distance race--the LOZ Traverse. The new race includes two running segments--totaling 33 miles--on two trails in the Lake of the Ozarks State Park. The running segments are separated by a four-mile (round-trip) paddling segment between the trails. (Participants must provide their own kayak/canoe/paddleboard.)
The event will take place on Saturday, May 7th.
Please visit the event's UltraSignup page for complete information, and to register.
* * * * *
ELDON ROCK ISLAND ROAD RACE (posted January 13th)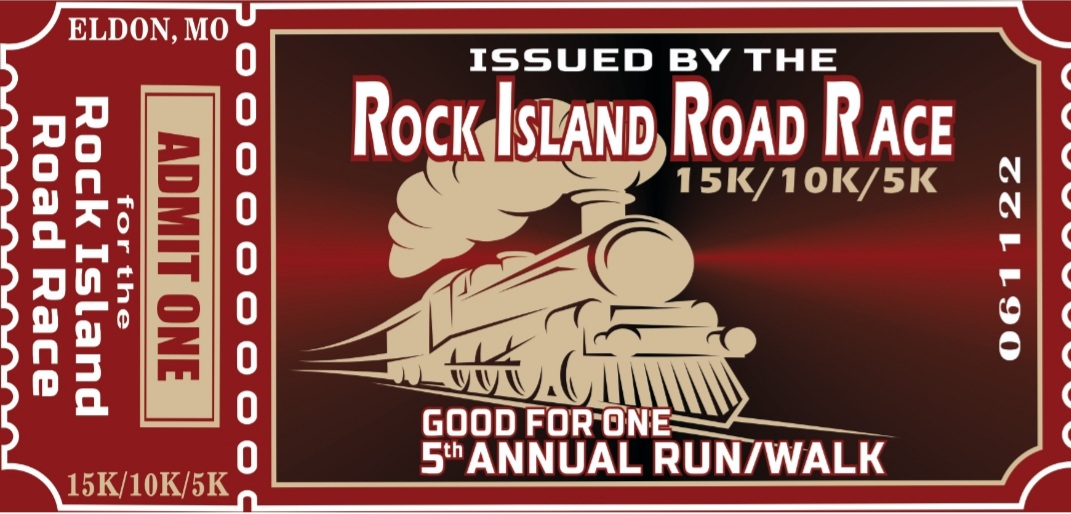 The Lake area's second-biggest running race, the Eldon Rock Island Road Race will return for its fifth year on Saturday, June 11th at the Rock Island Park in the heart of Eldon. The race is organized by and benefits the Miller County Child Advocacy Council.
The race will start at 7:15 a.m. Race-day registration will be open from 5:45 to 7:00 a.m.
Online registration will open at noon on Saturday, February 5th, with discounted entry fees available that day . (See the Facebook page for details.) Entry fees will increase to regular rates on February 6th, with further increases in steps on March 14th, April 11th, and May 10th.
Online registration will close at 11:59 p.m. on Monday, June 6th.
T-shirts can only be guaranteed to those who register by May 9th.
Visit the race's Facebook page for more information.
A course map can be found here. (The course is unchanged from last year.)
* * * * *
LOTO ENDURANCE (posted January 6th)
The second annual LOTO Endurance race, benefiting Wonderland Camp, will be held in June at Osage National Golf Club in Lake Ozark. The nighttime races, which include marathon and 6-hour run options, start at 11:55 p.m. on Saturday, June 11th.
More details and a link to registration can be found here.
* * * * *
LAKE AREA MAGICAL ADVENTURE (posted November 5th)

Many of the details have yet to be worked out, but a new endurance race is coming to the Lake of the Ozarks next October.
The Lake Area Magical Adventure (Facebook page)--LLAMA, for short--is a 200-mile team relay race planned for October 22-23. Teams of up to 12 runners will race with a 36-hour time limit to complete the course.
Registration isn't yet open.
* * * * *