YMCA Bicycle Skills Park: The skills park survived Tuesday morning's four inches of rain, and by early Tuesday evening it remained very muddy with standing pools of water in certain areas. Click on the photos below to have a look for yourself.
* * * * *
WEEKEND EVENTS FOR AUGUST 20 - 21
A few 5Ks/10Ks, a triathlon, and the Bad Dawg Ultra are your available race options this weekend, as the summer doldrums continue. The weekend race listing will soon be getting longer, though, as the summer heat (hopefully) starts fading away.
Waynesville:
Bad Dawg Ultra Endurance Run (100M/50M/100K/50K and 12M ruck/run), Saturday
Springfield:
Space Wizards 5K/10K, Rogersville, Friday evening
Neon Night Run (5K), Saturday evening
Kansas City and vicinity:
Chamber 5K/10K River Run, Saturday
BIGGSteps Toward Cancer 5K/10K, Sunday
Outpacing Melanoma 5K, Sunday

St. Louis and vicinity:

Lake St. Louis Triathlon, Saturday
Theresa Twellman 5K, Saturday
I Love Forest Park 5K, Sunday

* * * * *

2022 Archives
2021 Archives
2020 Archives
2019 Archives
2018 Archives
2017 Archives
2016 Archives
2015 Archives
2014 Archives
2013 Archives
2012 Archives
2011 Archives
2010 Archives
2009 Archives
* * * * *

POKER RUN (posted August 14th)

Feeling lucky? Here's your run. On Friday, August 26th, a Poker Run will be held on Horseshoe Bend, with the runner/walker having the best poker hand taking home half the pot. (The Lake of the Ozarks Soccer Association will receive the other half.)
Not a gambler? You can still choose to run or walk without participating in the card game. You can also choose to run only parts of the course.
Rather than posting many more details here, just check out the Facebook page.
* * * * *
PREGNANCY HELP CENTER'S 5K WALK/RUN FOR LIFE (posted March 30th)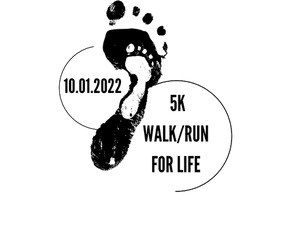 The Pregnancy Help Center of the Lake of the Ozarks (Facebook page) is holding its 5K Walk/Run for Life (Facebook page) on Saturday, October 1st. The walk/run starts at 9:00 a.m., with race-day registration open from 7:00 to 8:00 a.m. The event will again be held at JJ Twigs Pizza & BBQ on Bagnell Dam Blvd. in Lake Ozark. As in the past, the event will include the always popular raffle prize giveaways, childrens' activities, and food and drinks. A pre-race fun run for kids age 6 and younger starts at 8:30 a.m.
The entry fee for runners and walkers is $15 until 11:59 p.m. March 31st, $20 from April 1st to June 30th, $25 from July 1st to September 30th, and $30 on race day. 5K participants age 11 and under are free unless they wish to be eligible for run prizes, in which case they pay the normal entry fee.
Click to register online or for all the event details. The online registration page also contains a fundraising option.
* * * * *
CRUSH PANCREATIC CANCER 5K FUN RUN/WALK & CHILI COOK-OFF (posted July 31st)
The Crush Pancreatic Cancer 5K Fun Run/Walk & Chili Cook-Off will be held on Saturday, October 8th at the Camdenton City Park.
Details haven't yet been announced.
* * * * *
LAKE AREA MAGICAL ADVENTURE (posted November 5th)

A new endurance race is coming to the Lake of the Ozarks in October.
The Lake Area Magical Adventure (Facebook page)--LLAMA, for short--is a 200-mile team relay race to be held on October 22-23. Teams of up to 12 runners will race with a 36-hour time limit to complete the course.
Registration is available here.
* * * * *
4 FORE 30 INFINITY (posted February 2nd)
The fifth annual 4 Fore 30 Infinity last man standing race will be held December 3rd at Lake Valley Club west of Camdenton. Kids' Harbor will again being the race's nonprofit beneficiary.
Registration and complete details about the race can be found here.
* * * * *