Ta-Ta Trot 5K Run/Walk
Eldon, Missouri
May 10, 2014
Click on a photo to view a larger image, or to begin a slideshow of all the photos.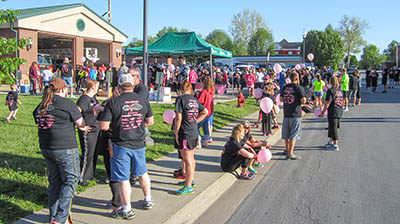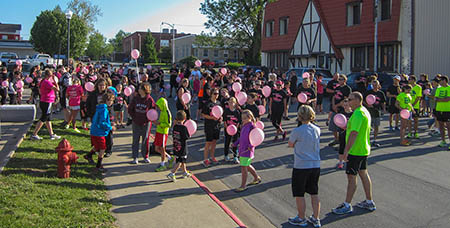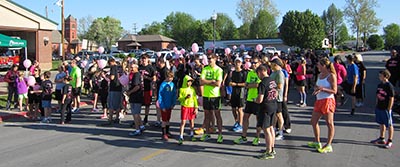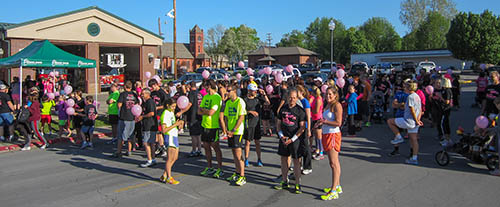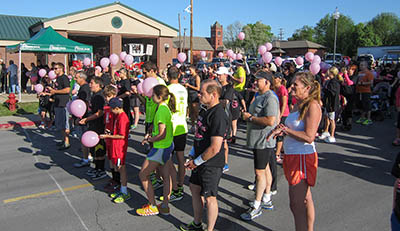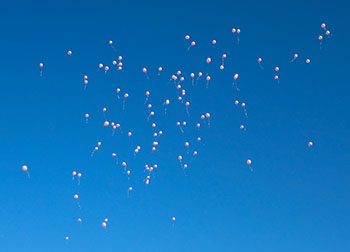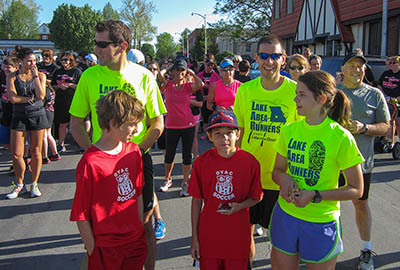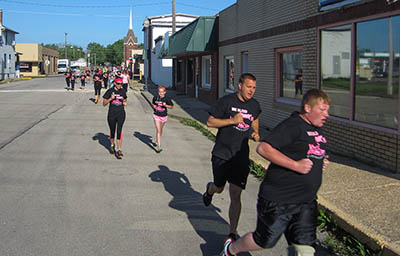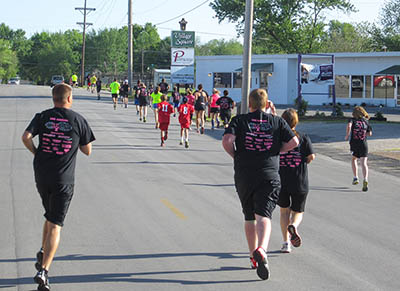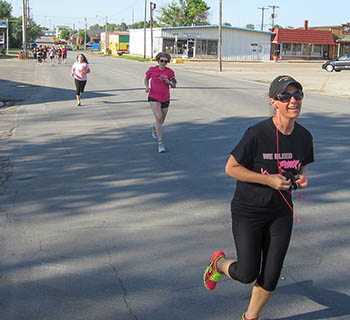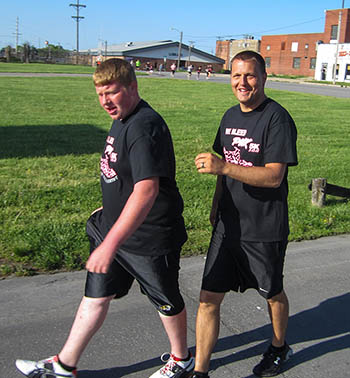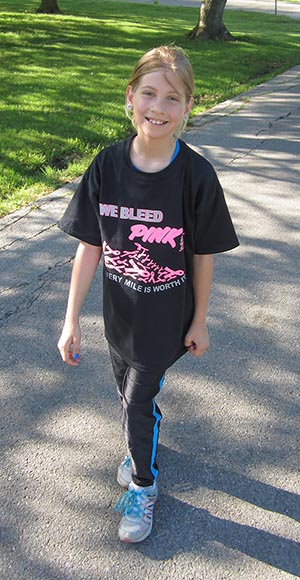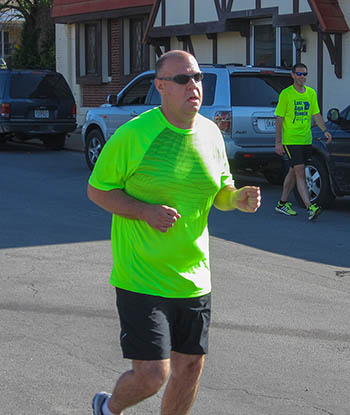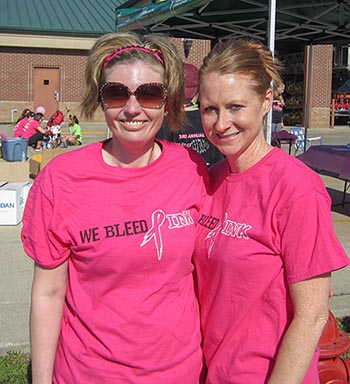 Jayna Gray and Kari Salsman of the We Bleed Pink team.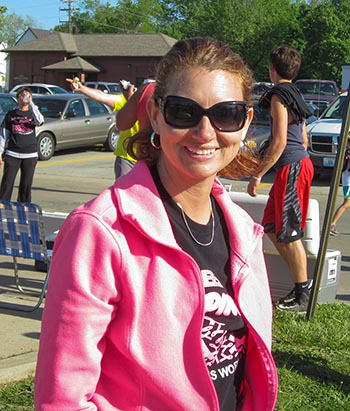 Holly Thomas, another member of the We Bleed Pink team.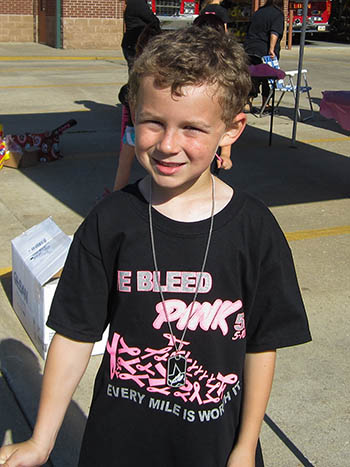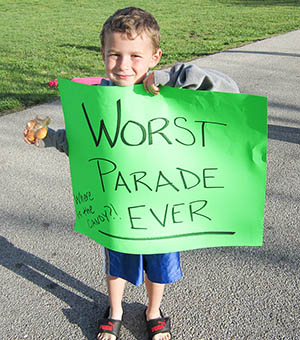 Those of you who did the Run for the Children two weeks earlier may remember this young face.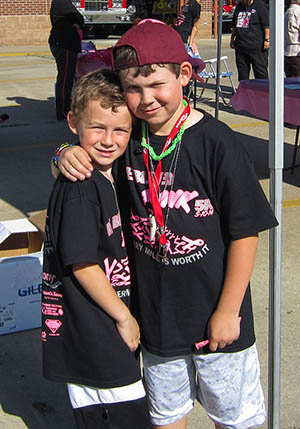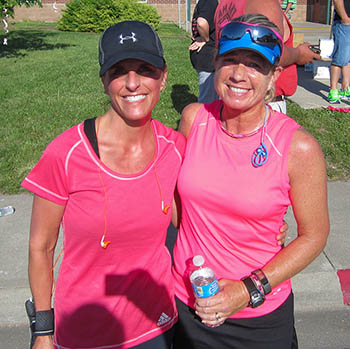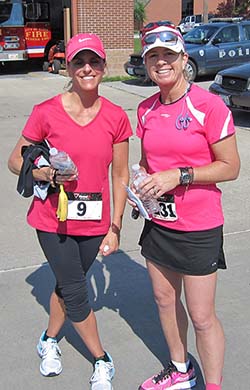 Terry Atteberry and April Leonard at the Ta-Ta Trot this year (left), and last (right).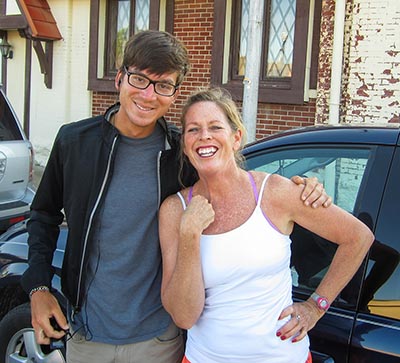 Casey O'Connor with mom Paula. Casey just returned from Colorado by bicycle, and will soon ride his bike to Montana, and ultimately California. Casey said all of his cycling has ruined his running speed--something every runner discovers after taking up triathlons.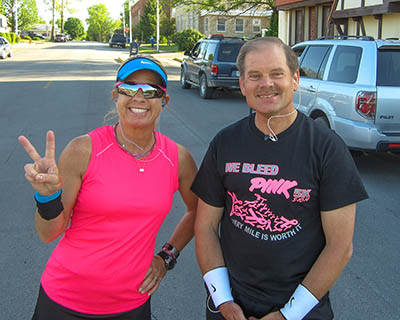 April Leonard and Willard Haley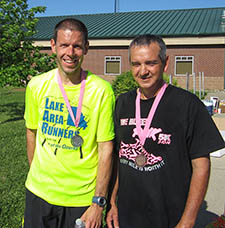 Scott Page and Denzil Calton. Denzil is exactly what some of us don't need--another fast runner in the 50+ age group.
Denzil was a top high school cross country runner (he ran 5Ks under 14:00), but hadn't run in 30+ years.
He took up running again late last year at the age of 51. Expect to see him at upcoming races.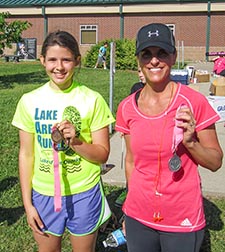 Reagan Page and Terry Atteberry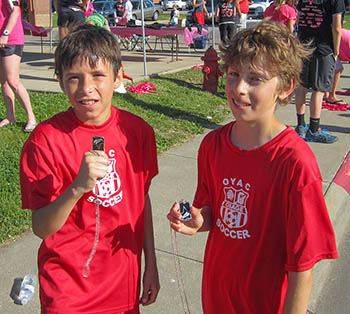 Ryan Page (left) and his friend Anthony. They weren't planning to run, but were cajoled into doing so.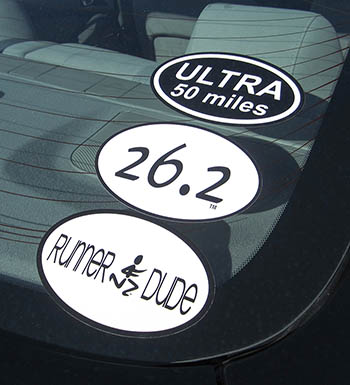 Guess who's car?