MS Life Ride
May 6, 2009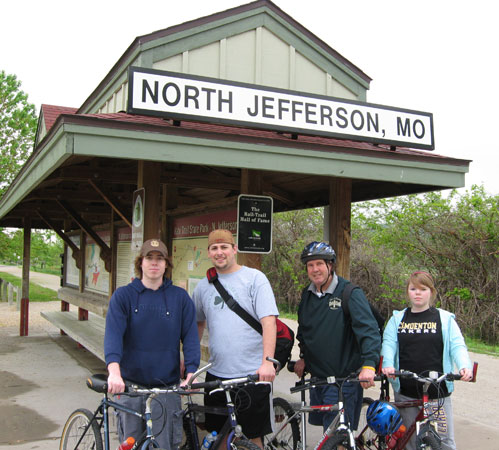 From left: Riley, Josh, James Hodshon, Sara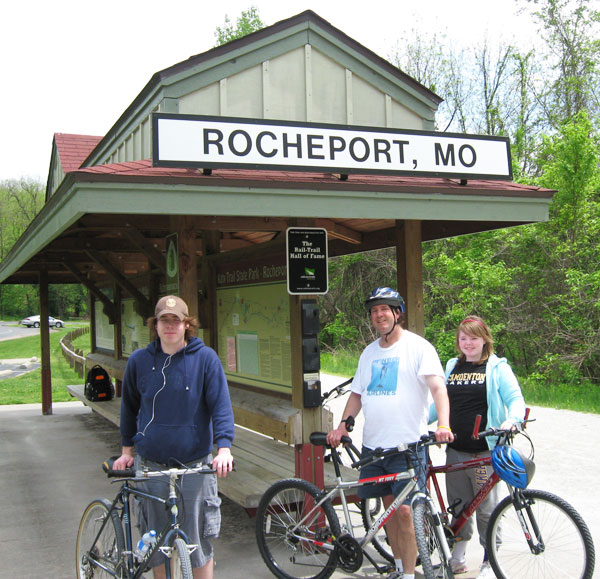 From left: Riley, James Hodshon, Sara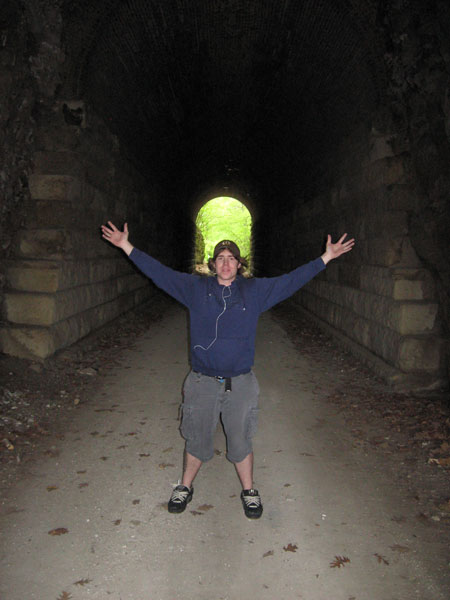 Riley, in the railroad tunnel at Rocheport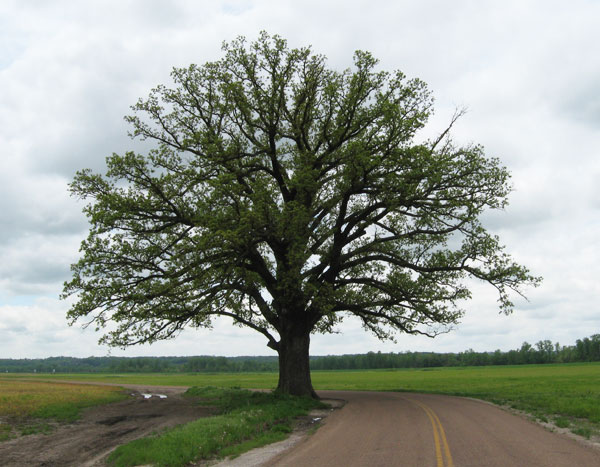 Located on Bur Oak Road just west of McBaine, Missouri, and
approximately 150 yards south of the Katy Trail (at the 170-mile mark),
is one of the largest trees in the state. It's a bur oak, and is hundreds
of years old.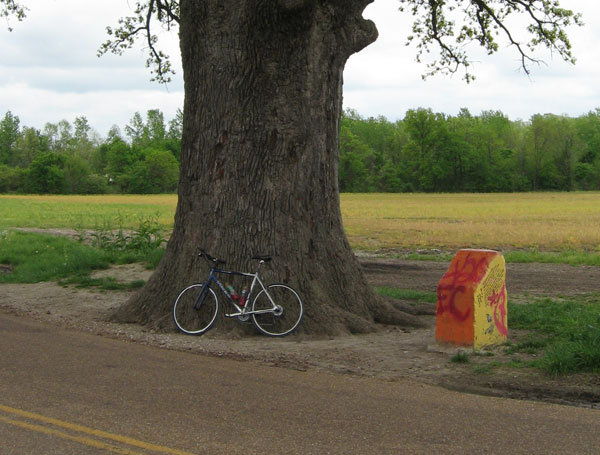 No photo can adequately capture the immense size of this tree.