Running/Walking Routes
Eldon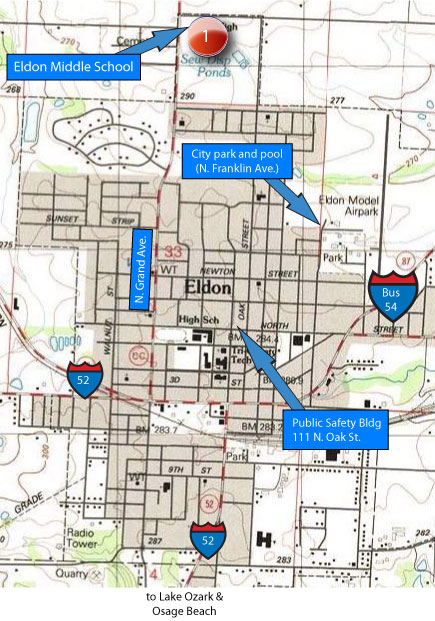 Eldon is a great place for running, walking and cycling for the whole family. The city's north side consists of mostly tree-lined residential streets with very light traffic. Some streets have sidewalks, and the only hills are very gradual. Parking is available at the city park and at the Public Safety Building.
There's a nice track (#1 in the map below) at Eldon Middle School on N. Grand Avenue if that's more to your liking.
Eldon is home to about five 5K run/walks during the year, and one of the courses is shown below.