Lake Regional Fun Run/Walk
Osage Beach, Missouri
April 28, 2012
To view or download an original, full-size, uncropped, unedited version of any photo below, simply click on it. Each photo is about 4 MB in size.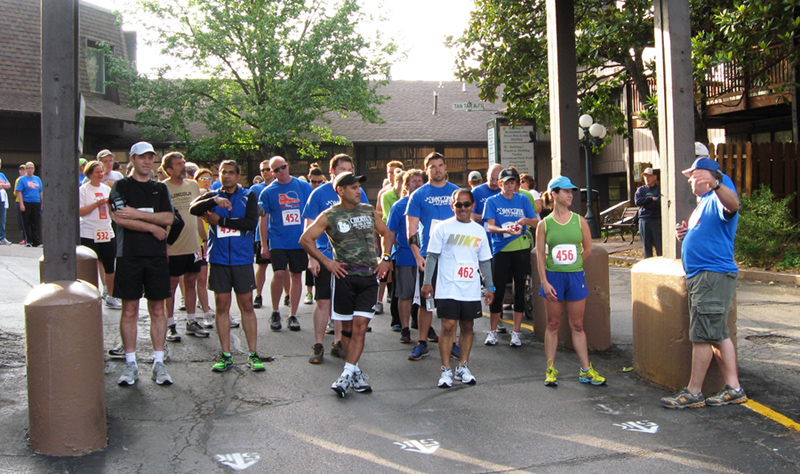 At the starting line.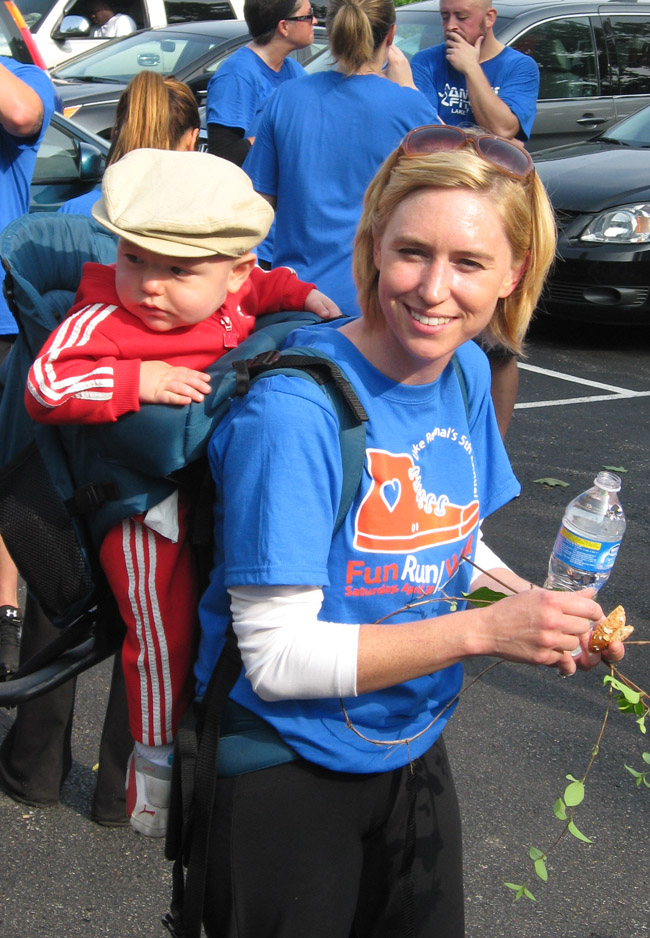 Sorry I didn't catch their names, but the cute little guy in red was a huge hit at the event.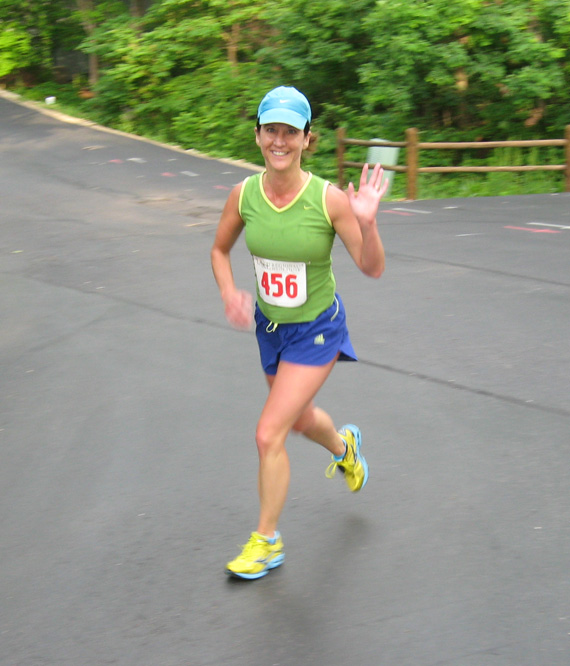 Overall female winner, Laura Davis.
(Sorry for the fuzziness of the following few photos. I was moving at the moment the photos were snapped, and hadn't increased the shutter speed.)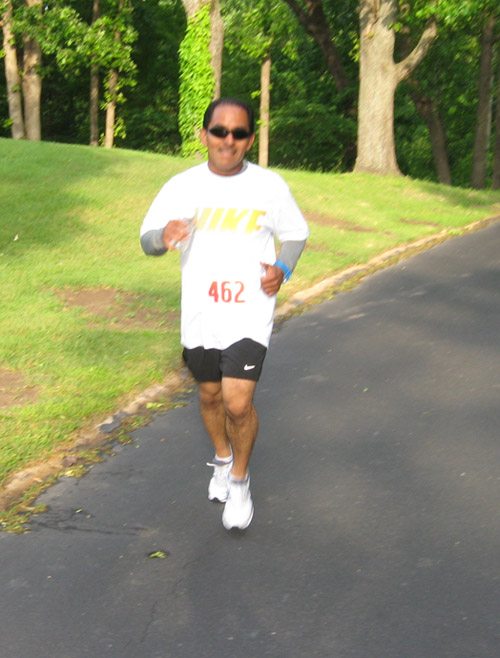 Nigher Alfaro, overall male winner, easily cruises to his first local 5K victory of 2012. Can he equal last year's total of five?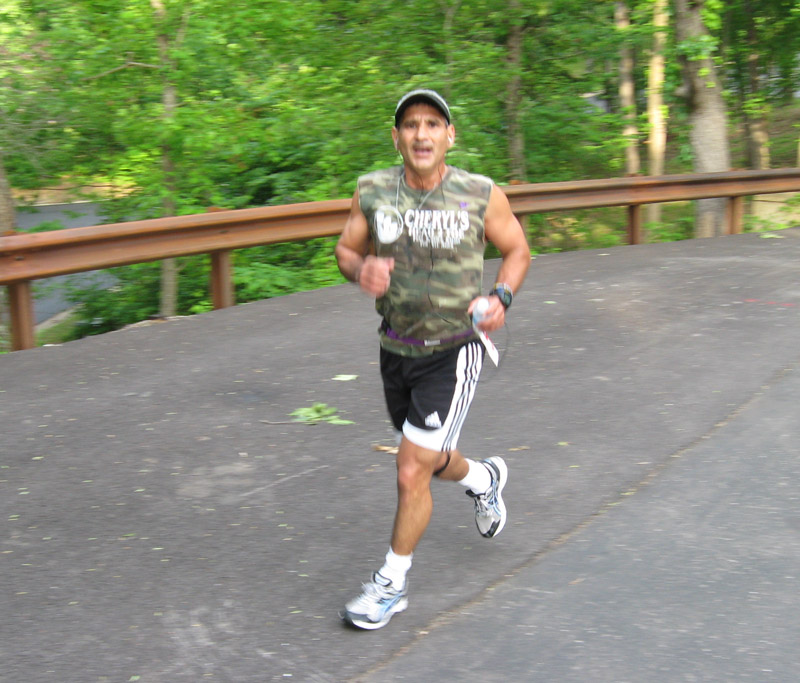 Male 50+ winner and second-fastest finisher, Rodney Wright.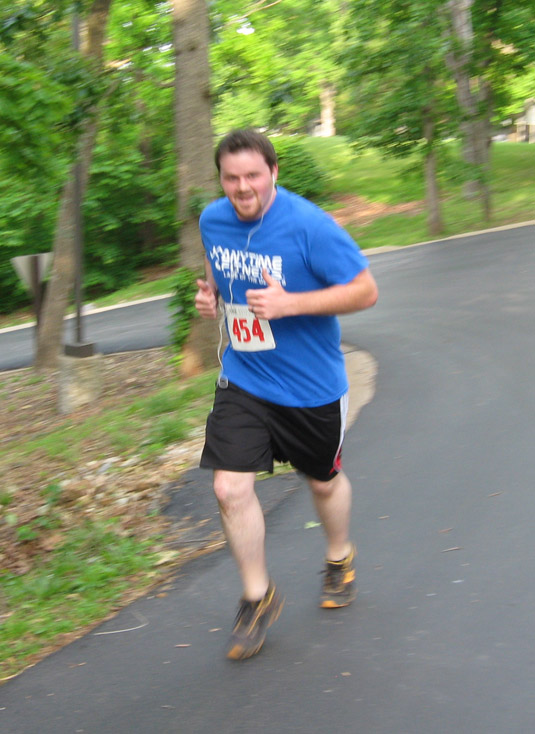 Second-place male 19-49 finisher, Kyle Clark. One of the ringers that Anytime Fitness brought out to the race.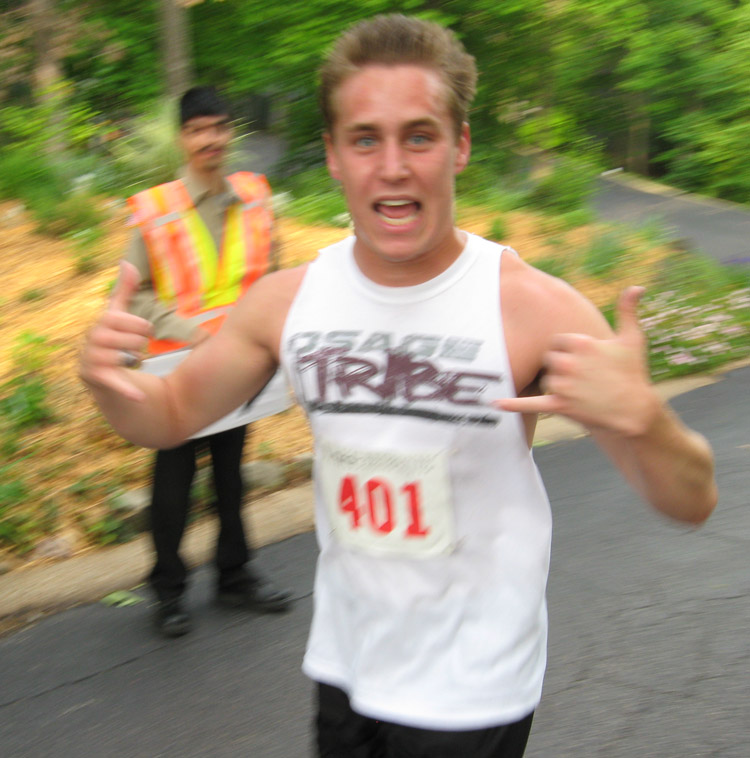 Male 18 and under winner, Vincent Sabourin.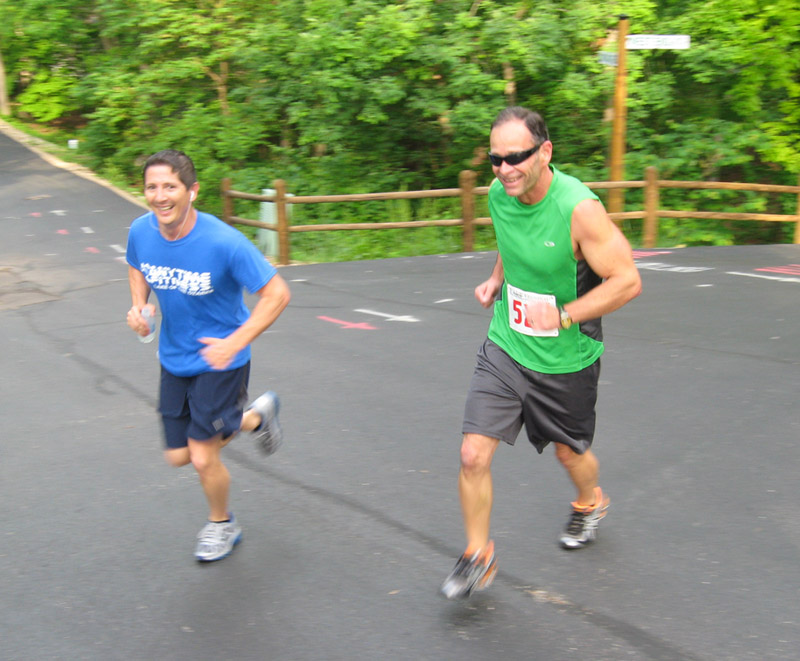 Kelly Goss (left) and Steve Laudwig, both with enough energy left to smile for the camera after the turnaround. You should have seen 54 year-old Steve fly up a steep hill past me.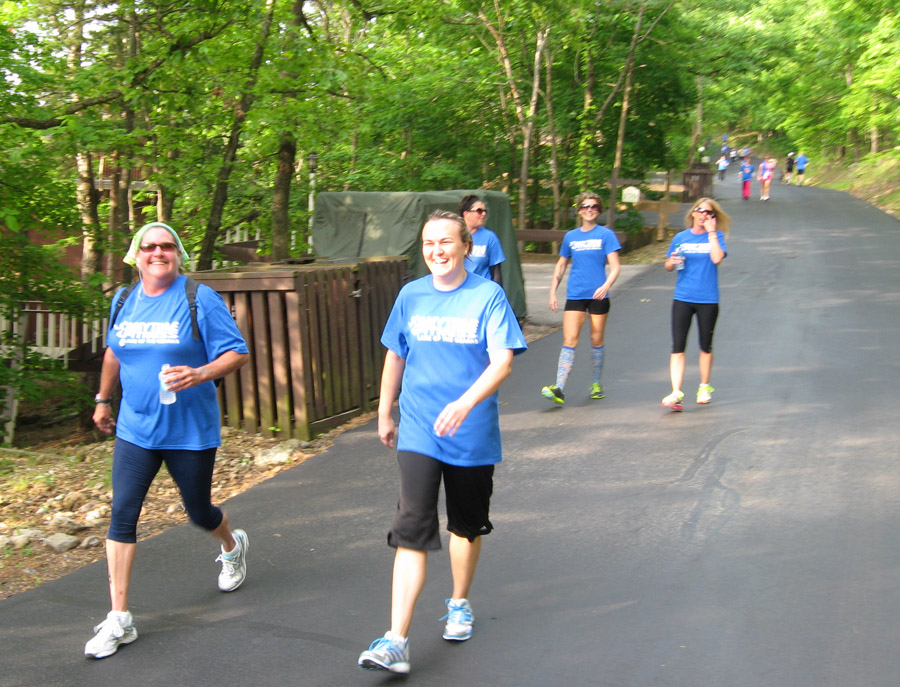 They may have been way behind, but the "slowpokes", as I rudely called them, seemed to be having a lot more fun than those of us running ahead of them.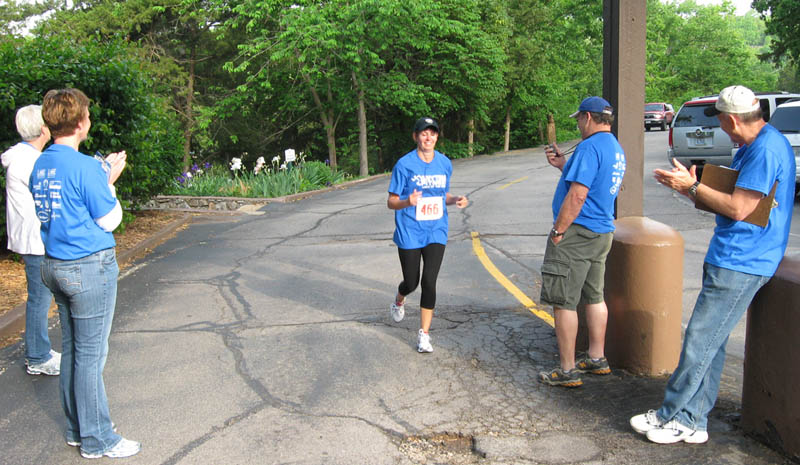 Tammy Scheiter, crossing the finish line in 33:45.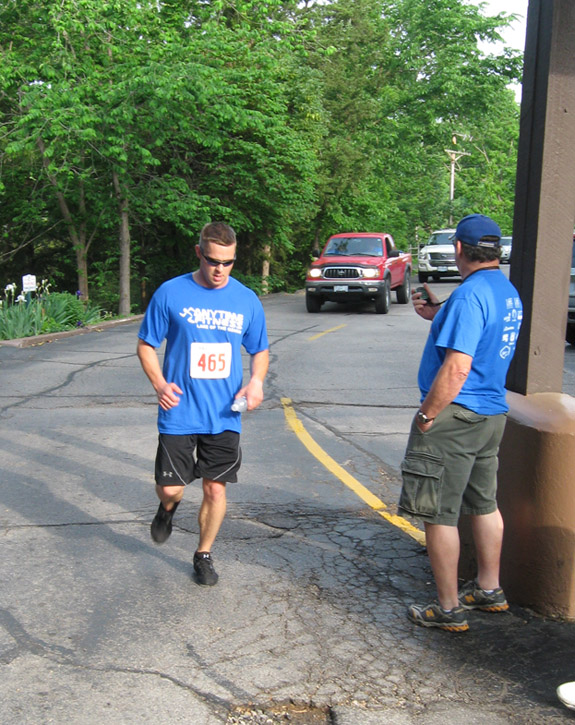 John Brody, crossing the finish line in 33:58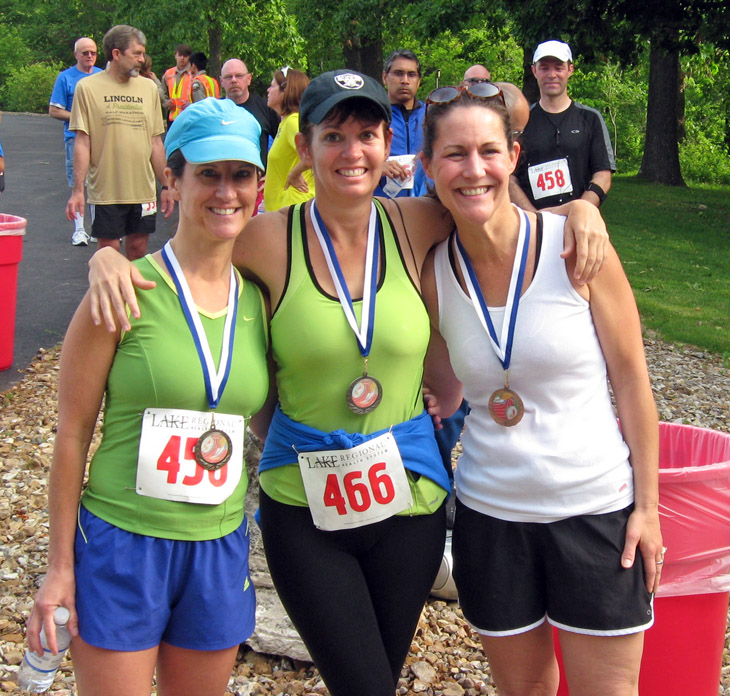 Top female 19-49 age-group finishers (left to right): Laura Davis (first), Tammy Scheiter (second) and Holly Sabourin (third).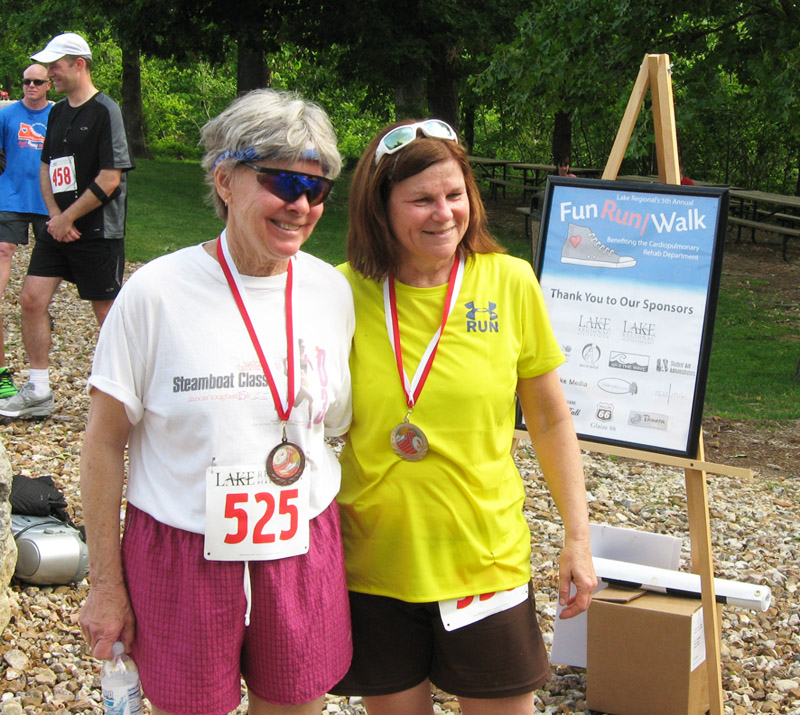 Top female 50+ age-group finishers (left to right): Cheryl Billick (third) and Alice Staats (first).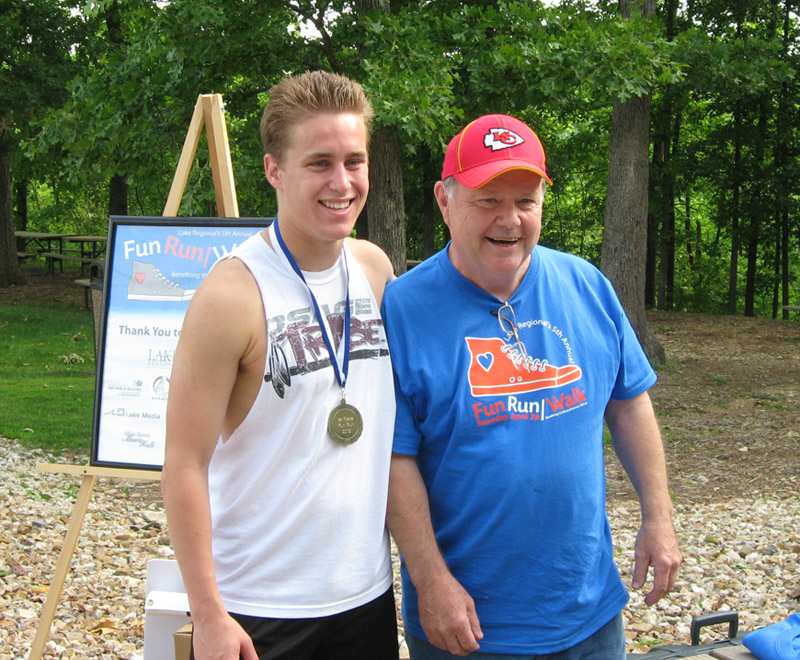 Male 19 & under winner Vincent Sabourin, with Lake Regional's Mike Sullivan.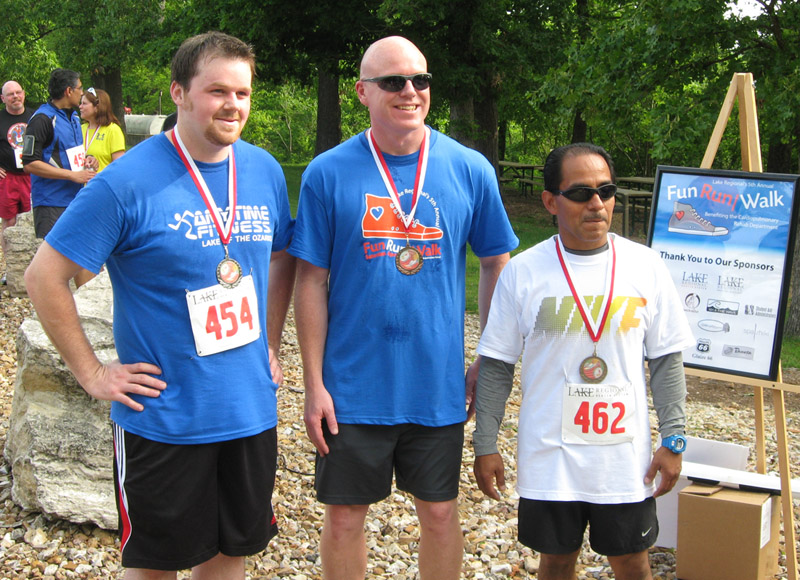 Top finishers in male 19-49 age group (left to right): Kyle Clark (second), Jason Self (third) and NIgher Alfaro (first, and first overall male).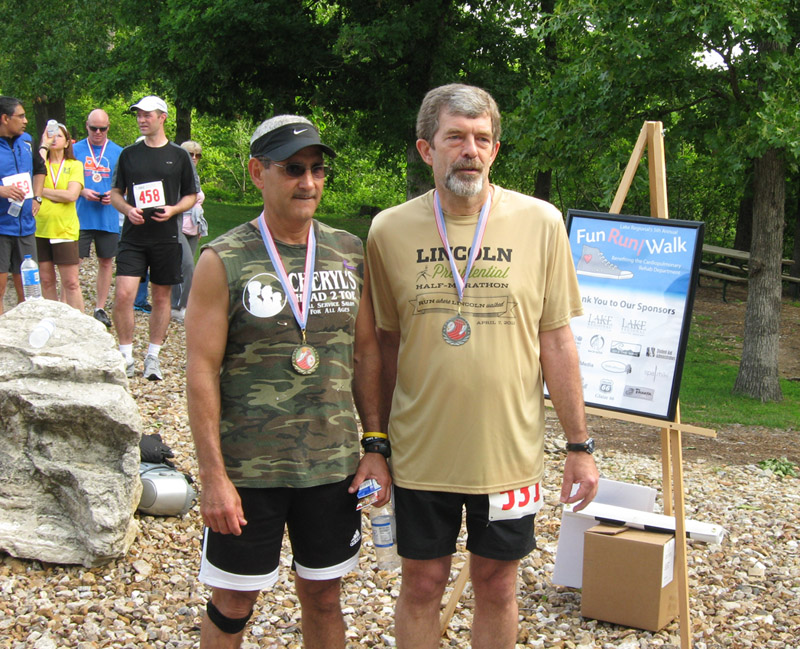 Top finishers in male 50+ age group (left to right): Rodney Wright (first) and Keith Staats (second).